Jahlil's Medical Brigade Fundraiser
NICARAGUA MEDICAL BRIGADE: 
University of Virginia
May 25, 2016 - June 2, 2016

(Image from a previous Medical Brigade program)
Welcome to GoFundMe page for Jahlil's Nicaragua  Medical Brigade Fundraiser.
About 20 students from the University of Virginia, including Jahlil, will travel to Nicaragua to volunteer in the 2016 Nicaragua Medical Brigade program for nine (9) days in May.  The objective of the program is to set up clinics for local residents where the student volunteers will treat patients, including infants and elders, under the supervision of licensed physicians.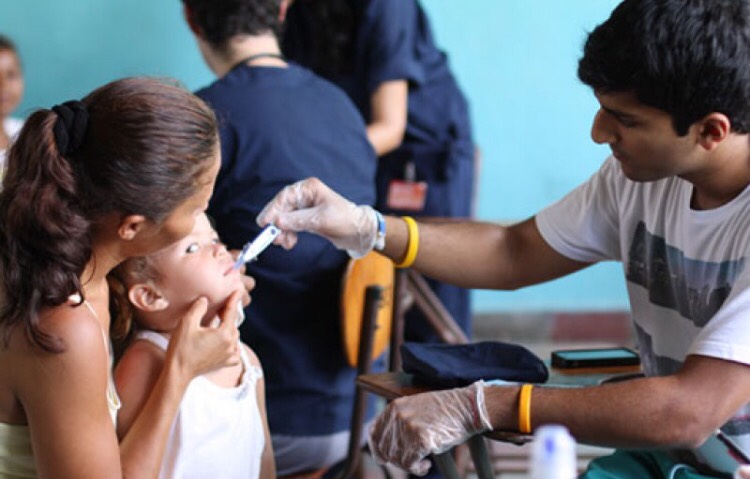 (Image from a previous Medical Brigade program)
As an aspiring Neurologist, Jahlil is excited to be able to gain hands-on experience by assisting and shadowing licensed physicians, packing medication under the supervision and direction of a pharmacist, and assisting with providing health eduction  to locals in a rural community in Nicaragua. 
We Need Your Help and Prayers to Raise

$1,940.00 By May 7, 2016. 
The funds raised will pay for travel, accommodations and medical supplies.   Please donate to help us raise the additional funds.  In return, Jahlil will document his experience and offer a presentation via YouTube and/or an written report regarding his participation in the program.  Hopefully, this will inspire others to accomplish their personal goals. 
Sincerely, 
Jahlil Northover
Candidate for Bachelors of Science, Neuroscience
Bicentennial Class 2019
University of Virginia
School of Arts and Sciences
103 Monroe Hall
248 McCormick Road
Charlottesville, Virginia 22904
Nyeemah A. Grazier, Esq.
(Mother)
There Are Two (2) Ways You Can Donate. 
Option 1:  Directly via GoFundMe (You're already here. Click "DONATE"); OR 
Option 2:   Off line via UVA-Medical Brigade - Nicaragua Web Site.  (Instructions are below).
Option 2 Intructions:  
Please visit the following link below.  Under the "Destination: Make a Donation to a fundraiser", select "Jahlil Northover" from the drop box to ensure that your donation will go to Jahlil, and enter the amount and payment method.
https://www.globalbrigades.org/empowered/chapter/university-of-virginia-medical-brigades-chapter/donate/university-of-virginia-medical-brigade-may-2016-nicaragua/member:jahlil-northover
For more information about the Nicaragua Medical Brigade, please visit:
https://www.globalbrigades.org/medical-brigades-overview-nicaragua
THANK YOU, Thank you, thank you!  Please Share!

Organizer and beneficiary