Renaissance Festival Needs You
On July 18 & 19, 2015, the
Central Coast Renaissance Festival
 held our 31st annual event in San Luis Obispo, California. For a small non-profit organization to keep a large event going 31 years is a monumental achievement, of which we are quite proud. Few community events in San Luis Obispo County have lasted this long.
Through all 31 years we've funded the festival through vendor fees and ticket sales. We have never had to ask for help to keep it going. This year is different. The loss of approximately 2,500 paying customers on Sunday due to an
unseasonable, intense rain storm
 translates to a loss of over $40,000, or 60% of our operating budget.
The weekend started out so well. July 18 was a spectacular day. Warm weather and clear skies greeted a happy crowd clearly enjoying themselves.
Then the unthinkable happened.
On Saturday night the remnants of a southern tropical storm rolled in and we all woke up early on Sunday to a rare thunder storm right over us. 
The rain got harder as the morning progressed and the thunder was frightening. Lightning continually flashed close by, scaring the actors and keeping our guests away. It looked more like a monsoon rain than the typical Central California drizzle. This just never happens in the summer on California's Central Coast. Never.
Canceling seemed the sane thing to do but there was no possibility for a "rain date." The festival had to go on so despite the pouring rain we opened precisely at 10 AM as planned.

Many vendors either left or did not open for fear of damage to their products. Some stage acts cancelled. We broke straw bales to cover the mud and staff members dug ditches to drain water from walk areas. It was a disaster.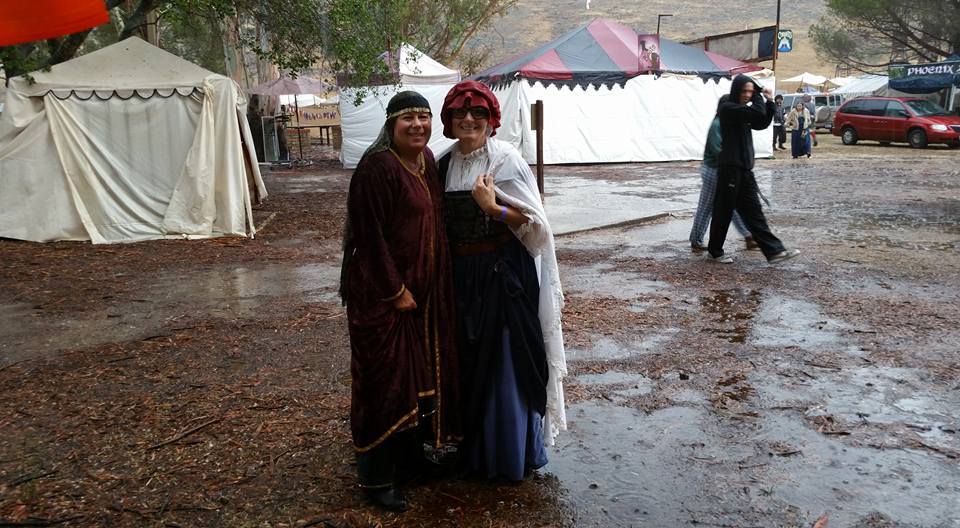 A few hardy, determined souls showed up but we lost about 2,500 paying guests, which created a drastic drop in ticket sales.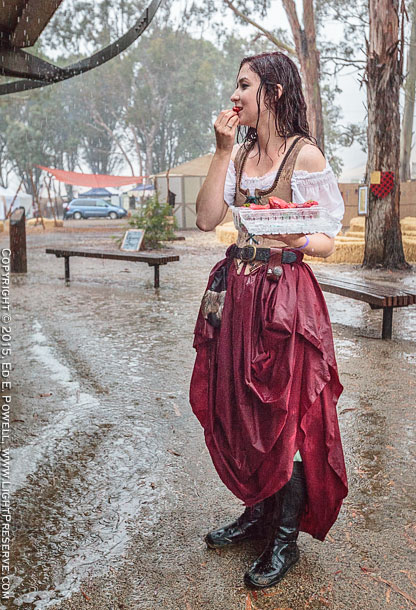 This campaign's goal is to recoup as much of that lost income as possible to ensure that this popular festival can continue for many more years. It will also provide a buffer against unforseen misfortunes in the future.
Whatever you can afford to give is very much appreciated. There are levels of giving listed but please do what you are comfortable with.
The financial loss is substantial but our spirits are high and our enthusiasm to move forward to produce an even bigger and better event in 2016 has never been greater. With your help, we can do it.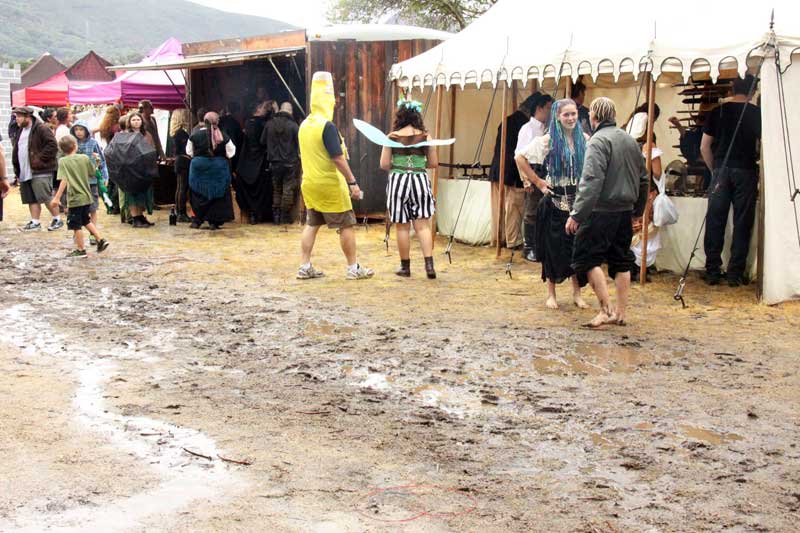 The Central Coast Renaissance Festival is produced for the public's enjoyment by History Revisited, a non-profit corporation based in San Luis Obispo.
We thank you for your support.
~Rick Smith
Media Relations, Founder & Board Member
Central Coast Renaissance Festival
Become the first supporter
Your donation matters
Organizer and beneficiary
Rick Smith
Organizer
San Luis Obispo, CA