My name is Catherine "Cat" Brubaker, and I am a Traumatic Brain Injury Survivor (x2). I have had to relearn how to walk, talk, and regain cognitive function twice over the last 4 years with intensive therapy. It hasn't been easy but with sheer tenacity, will power, and help from others I am taking my life back.
About 9 months ago, I walked into Sun Cyclery bike shop using my walker and purchased a recumbent trike and it has changed my life. I've been able to regain my independence, confidence, and rebuild my body.
I have accepted the challenge of riding 5,200 miles across country (from WA to FL) with SpokesFightingStrokes.org. I want to show others that you can overcome obstacles one step at a time, or in my case, one pedal at a time. We'll be leaving on June 23rd, 2014 from Anacortes, WA so I need your help quickly! The ride will end in Key West FL 5 months later. I have never felt more passionate about doing something like this in my entire life!
Your generous donation will cover food, fuel, and costs associated with the trip (support van/camping fees/bike supplies).
Your support for me and the cause will be greatly appreciated. Help me be AMAZING and show the world that ANYTHING IS POSSIBLE!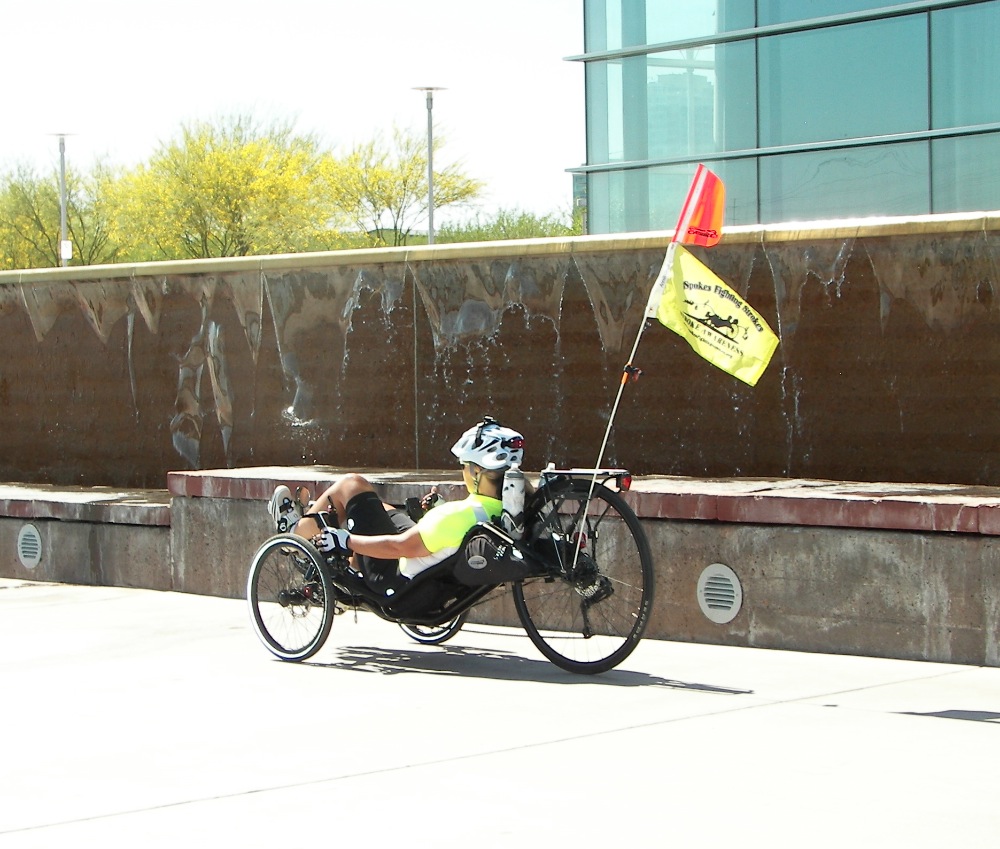 Catherine "Cat" Brubak
Organizer
Catherine Brubaker
Organizer
Tempe, AZ