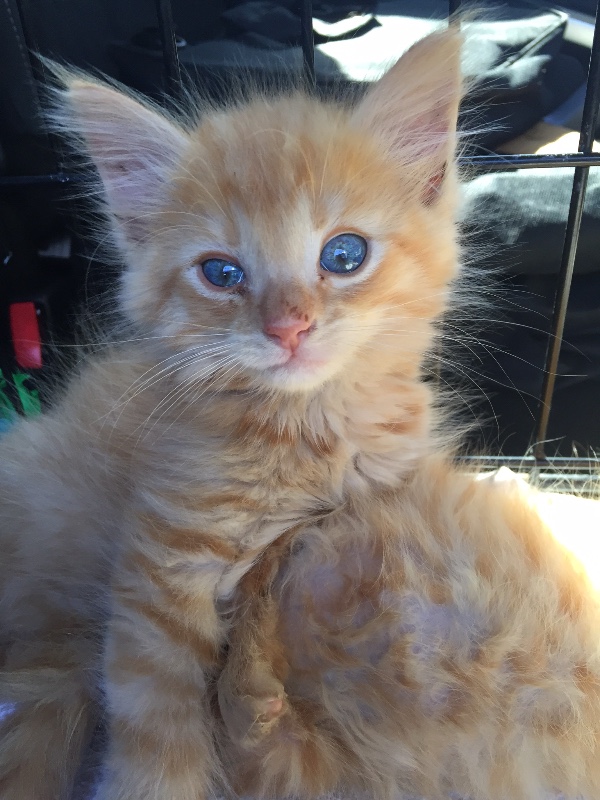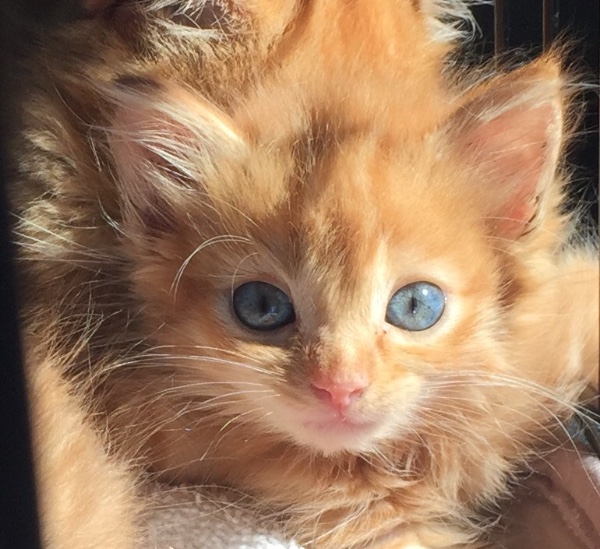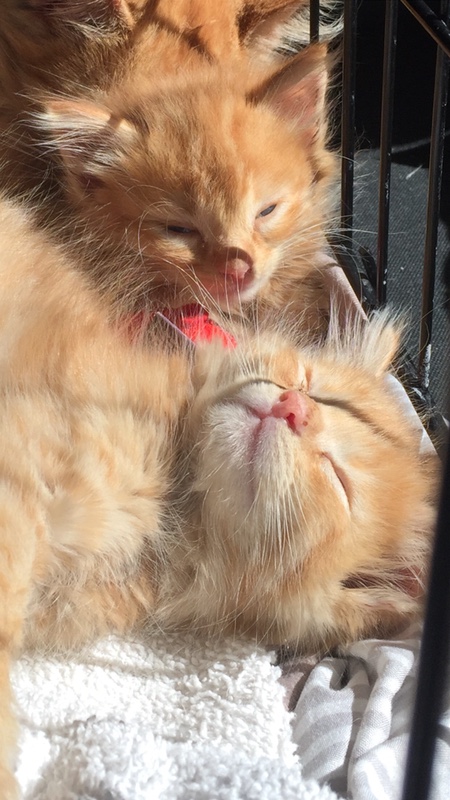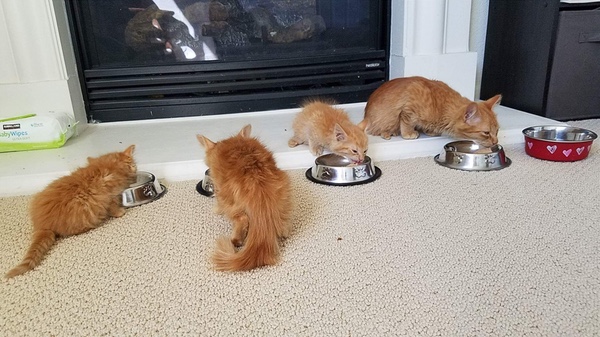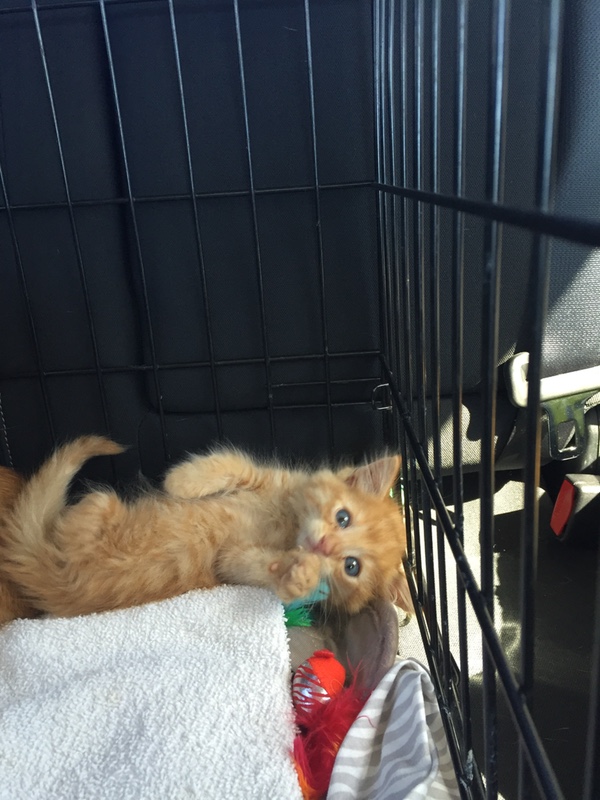 The Cats of Hazzard came to Umbrella of Hope Rescue from Southern California when one of our supporters saw them being given away online.
You can follow them on Instagram at @catsofhazzard
Luke and Daisy were born around 9/1/16 and have tentatively been diagnosed with bilateral femoral head hypoplasia, tibial agenesis/hypoplasia and multiple metacarpal agenesis/hypoplasia. Their x-rays have to be sent to a specialist for interpretation.
Uncle Jesse is the older brother to Luke and Daisy. He was born to the same mom around 4/17/2016. He has the same (tentative) conditions that the younger two have (bilateral femoral head hypoplasia, tibial agenesis/hypoplasia and multiple metacarpal agenesis/hypoplasia) but he also has right femoral agenesis. His x-rays need to be reviewed by a specialist as well.
In layman's terms, it means that for some reason bones in their back legs did not form all the way or at all. There is obviously some genetic abnormality going on and we will need to pursue advanced diagnostics and consultations at a veterinary teaching hospital to see if there is anything to be done or any corrective surgeries, prosthetics or other therapies that can help them.
They will be available to adoption once they have finished all of their medical specialty appointment with us which is estimated to be towards the end of the year. We are looking for homes who will continue their journey on social media as we feel that they are beautiful ambassadors for animals who are just a little bit different on the outside but who can lead happy and full lives and who deserve a chance.
We arranged for the mom and unaffected siblings to Luke, Daisy and Uncle Jesse to be microchipped, vaccinated and spayed/neutered to prevent any future accidental litters.
Umbrella of Hope is a 501(c)3 animal rescue that is run ENTIRELY by volunteers. We receive zero government funding and we save these babies by donations from people like you. We are trying to raise the funds needed to get these kitties to the appropriate specialists and make sure that they have every bit of care that they need to live full and happy lives.
https://www.facebook.com/Umbrellaofhope/
We are also on Instagram and Twitter -- @umbrellaofhope
We focus on senior, special needs, medically needy, shy and plain small dogs and cats/kittens. We have saved over 1800 animals in last 6 years and over 80% of these animals have been seniors or had some sort of medical need.
We can be found at www.beourpet.org and our Asilomar Statistics (intake and outake statistics for the rescue) and our 990 Federal Tax Returns can be viewed at the bottom of the home page. All donations are fully tax-deductible.
References (for those who wish to check us out and make sure we are legit) -- you may ask about Umbrella of Hope Animal Rescue:
Contra Costa County Animal Services (our local animal control agency)
925-335-8300
[email redacted]ounty.us
Well Pet Vet Clinic (our main veterinarian)
925-427-4300
[email redacted]
Organizer
Umbrella of Hope Rescue
Organizer
Pittsburg, CA

Registered nonprofit
Donations are typically 100% tax deductible in the US.