Catalyst Sessions Go To Scotland
"Don't ask what the world needs. Ask what makes you come alive, and go do it. Because what the world needs is people who have come alive." - Howard Thurman


Hi there, thanks for taking a minute to check out my GoFundMe page. My name is Nicole Conflenti, and I'm the Director of The Catalyst Sessions. Along with that, I am also a student, writer, picture-taker, video-maker, and intense wanderluster.




On September 5th I will be leaving to fulfill a dream I've had since I was 10 years old: studying abroad.

I will spend the semester as a Film Studies student at Edinburgh Napier University in Scotland's capital city of Edinburgh, and I'm excited to say that I will be taking The Catalyst Sessions with me.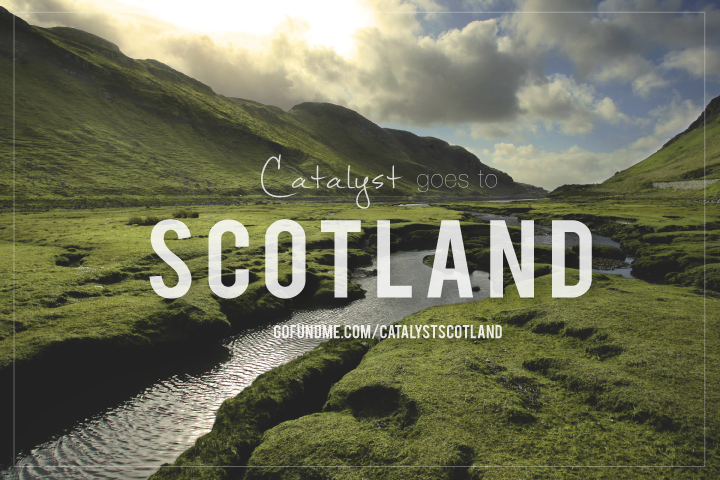 I started the sessions in July of 2014, with the simple desire to wholeheartedly pursue something for which I had a genuine passion. I'm absolutely blown away by the support I have received for my work over the course of the past year. In 365 days, the videos have received 20,013 views, rounding out to 42,633 total minutes watched. The channel has come so far since it started, and I am wildly excited to take the next step in this journey by taking The Catalyst Sessions to Scotland.

While abroad, I plan to continue filming sessions featuring local musicians across the UK. I can't wait to infuse my videos with the beauty and vitality of foreign sounds, sights, and cultures.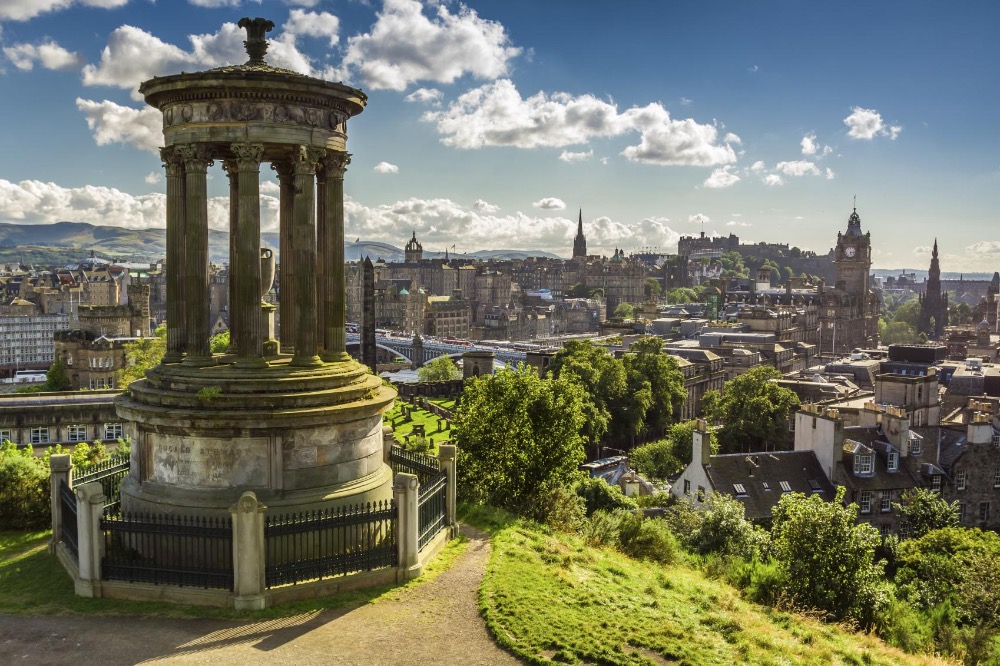 This is where you come in. I've spent a great deal of time and effort to raise the funds necessary to go on the trip, however, I'm looking to raise $550 to help cover additional equipment costs (I would recieve $500 after GoFundMe takes out fees). It is my dream to make this series of sessions the best they can possibly be.

During my time in Scotland, I will keep an updated blog on my website, catalystsessionsmedia.com, to keep you filled in on the work I am doing there. It is very important to me to make my audience a part of my experience.  With that being said, every person who donates to this page will receive a personalized post-card with exclusive updates not seen on the blog from my time abroad. 

For me, the sessions are more than just YouTube videos - they are a true expression of my creativity and passion for music. Thank you for all of your support to this point, and please consider donating to help me make this dream a reality. I'm so grateful for this opportunity and I cannot wait to see what Scotland has in store for both me and The Catalyst Sessions.


You can follow my journey on Facebook , YouTube , Instagram (@thecatalystsessions) , Twitter (@catalystsession), and my website. 

Check out my newest video featuring Emily Myren here.

Thank you!
Organizer
Nicole Conflenti
Organizer
Zionsville, IN