Getsemani Children's Home
Let me introduce you to
John and Paulina Bivens
, two amazing people who have devoted their lives to loving God and His children.  John and Paulina are the founders of the
Casa Hogar Getsemani Children's Home
in Morelos, Coahuila, Mexico, 40 miles southwest of Eagle Pass, TX.
They currently care for 30 children and young adults, most of whom have special needs, such as fetal alcohol syndrome, that their families aren't able to provide for, or are victims of domestic violence or abuse and have nowhere to turn to.  In Mexico, the government does not have the resources to provide the necessary care, education, and behavior therapies that many children need.  Government assistance is simply not an option. 
Too often, abused and neglected children end up end up on the streets. 
John and Paulina offer hope to these children by ministering to their needs, giving them a home, and
showing them God's Love
.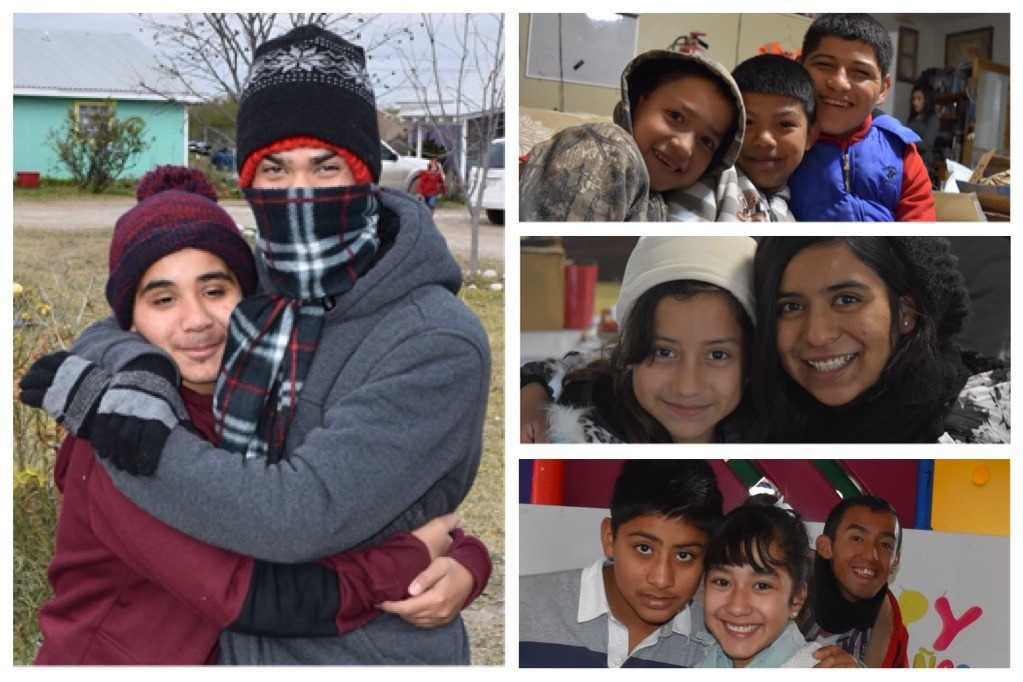 John and Paulina founded the Casa Hogar Getsemani in 2005 to provide for as many needy children and young adults at they can.  They are providing these kids with a home, food, clothing, an education, and most importantly, love.  
Running a children's home takes a lot of resources; volunteers, supplies, and funding.  Even though the government regulates many aspects of the home, the home does not receive any public funding from the government whatsoever.  Private donations from individuals and churches provide all the funding that the home receives. 
Sadly, the cartel violence along the Mexico border have caused much of the support and volunteer efforts to dry up.  
However, the needs of the children have only increased as the Bivens continue to take in more children, and provide for their needs.
The Children's Home is in dire need of help and funding to continue to provide a stable and loving home for as many children as possible:Solar Panels:
The most pressing and urgent need is for electricity.  Electricity rates are very high and currently the Children's Home pays over $700 USD each month for electricity.  This is a tremendous financial burden on the Home.  The installation of solar panels would greatly reduce or eliminate this financial burden and free up a lot of resources that could directly benefit the children.  The panels can be sourced and installed locally, but the cost is over $14,000.
Driveway Repairs
As with many roads in Mexico the driveway from the public road to the property is not paved.  When it rains, the dirt is so slippery that many times, cars cannot enter or exit without being pulled by a tractor.  The Home receives no public funding from the state to help with pavement or utilities, so any road repairs fall on the Home.  The Home needs to resurface the entire road and parking areas with caliche. This would cost up to $500 USD.
Water
There are two water wells on the property, but one of them is not working and in need of repair.  If the remaining well stops working, there will be no drinkable water.  City water is not safe to drink.  A new pump and related parts would cost $650 USD.  This would give their water supply stability, providing enough water to meet the needs of the home, and provide a much needed backup should the working pump stop working.
Food
While the children in the Biven's care do not lack in nutrition, providing it is very costly.  Fortunately, the Bivens have gotten very good at stretching every dollar, often providing nutritious meals for the kids for around
$1 USD per meal.  Compare that to what Americans spend on a single meal!
  To keep the cost of food down, the Home raises and cares for many animals.  They raise chickens and geese for fresh eggs and meat, and even turkeys for Thanksgiving dinner.  They also raise rabbits, ducks and when possible, a cow or two.  While raising animals is an efficient way of obtaining protein, feed and hay are costly.  The Bivens have significant food costs every single month to provide nutrition for the many growing children in their care.
Over the years, there have been over
300 children
and young adults who have stayed at the Children's Home.  John and Paulina are shining the Light of Christ in so many of these kids darkest hours. They are the real deal. They are truly showing God's Love in this world.  Our church has supported them for many years and it is always our highest honor to partner with these Heros of the Faith.
Please consider making a tax-deductible donation to help the children at the Casa Hogar Getsemani Children's Home. 
Partnering with John and Paulina Bivens will allow them to not only provide the needs that these children have, but also to show them that they have a Heavenly Father that loves them unconditionally.
Rainbow Ministries Tu Projimo - Facebook Page
www.rainbowministrieschildrenshome.org/
Eagle Heights Church in Richmond, TX has visited Getsemani Children's Home each year during it's annual Christmas White Envelope Project.  Here are the videos from several of the visits:
EHC's White Envelope Project 2018
EHC's White Envelope Project 2017
EHC's White Envelope Project 2016
EHC's White Envelope Project 2015