Caring for Claire - after the loss of her father
Claire Matras lost her father, Steve after a difficult battle with coronavirus on August 19, 2020.  
Steve, also fondly known as "Wiggy", was a devoted father. Steve and the love of his life, Lynn dreamed of growing a family, and that dream came true in 2003 when they adopted Claire. The Matras family lived in bliss for six short months until we tragically lost Lynn to a rare heart complication in 2004. 

Over the past 17 years, on his own, Steve raised Claire in a home full of love and laughter. She was his everything and helped her grow into the beautiful, caring, and brilliant young woman she is today. 

Claire graduated at the top of her class and celebrated her 18th birthday this June. As she was preparing to embark on the next chapter of her life - eager to begin college in the fall, there was no way to prepare for what happened next. 

Steve's untimely passing has left his little girl with a difficult road ahead and big responsibilities. Please consider offering your support to lessen the hardship. Your donation will help with immediate expenses to cover Steve's funeral costs and Claire's first year of college tuition.

All amounts are appreciated. Please share this campaign to those willing and able to help provide Claire with a foundation for the rest of her bright and promising future. 

With love and gratitude from the heavy hearts of Claire's family and friends.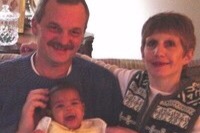 Organizer and beneficiary
Claires Family 
Organizer
Dearborn Heights, MI