Care 4 Rosa - Medical Expenses
(Picture: Rosa with daughter Cathy)
Rosa Mantanona Duenas DeGracia was born and raised on the island of Guam. She lives in the beautiful village of Talofofo (aka: God's Country) with her husband, Manuel Tolentino DeGracia (RIP) and children. As life progressed, she had to bury her husband, two sons, two grandsons and a grand-daughter. She has felt heartache in more ways than one and yet she still manages to smile her beautiful smile.
In Feb of 2014, Rosa, along with her Daughter Elaine and Son-in-Law Richard, left Guam for a three-month visit to Avondale, AZ (to prepare for the coming of new life to the DeGracia family). While in AZ, Rosa experienced issues with her health and breathing and was admitted to the hospital for evaluation. The doctors determined that she was experiencing symptoms of pnemonia and treated her for it. She was released back into the care of her daughter. A few short weeks later, Rosa found herself back in the hospital for the same symptoms but at a higher level of discomfort. Test were ran, xrays taken and consultations were given.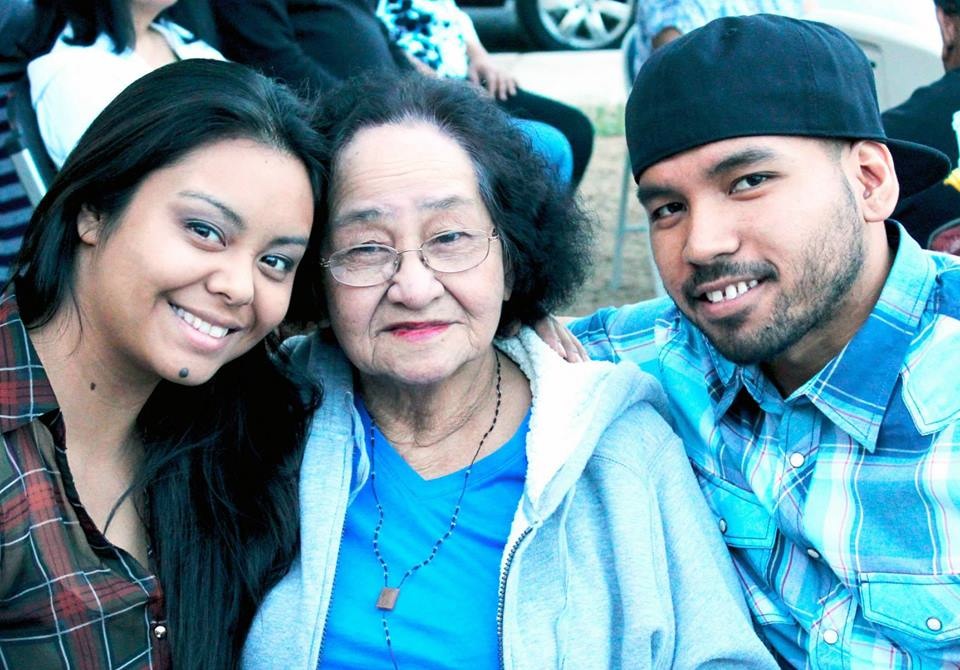 (Pictured: Rosa with granddaughter Chasity and grandson Joey)
April 17, 2014 -- I sat in the hospital room, on the couch, carrying my godson Alex as he slept against my chest. He was worn out from a day of funny words and actions that only made the others in the room smile and laugh. The brightest of those smiles belonged to the beautiful woman propped up with pillows in her bed. As he lay sleeping on my chest, the doctor sat in his chair and revealed the news. While the rest of us were prepared, she was in shock. What started out as pnemonia just a few weeks earlier was now cancer.

The mass that was barely visible a few weeks earlier had grown to the size of a small football. The tumor had spread from the right lung and grew around the wind pipe, invading through the walls (which accounted for her wheezing). The pain in her tears was present everytime someone new walked into the room. It all felt like a dream. As she sat in the room with her loved ones, she did her best to hide her fear.

On that day, April 17, 2014, my family and I received the horrible news that my Grandmother had cancer. Specifically, she had "Small-cell Lung Cancer". The cells had spread at such an active rate that the doctor was unable to operate or remove any of the tumor. He advised that whatever treatment plan was created had to be done as soon as possible to prevent further spread and damage to the windpipes. The decision had to be made whether to put up a fight or not. If untreated, the cancer would take over and take her life after just a few weeks. It was a decision that was not taken lightly.

She chose to fight.


She has always been a strong woman and a fighter.
It didn't surprise us at all.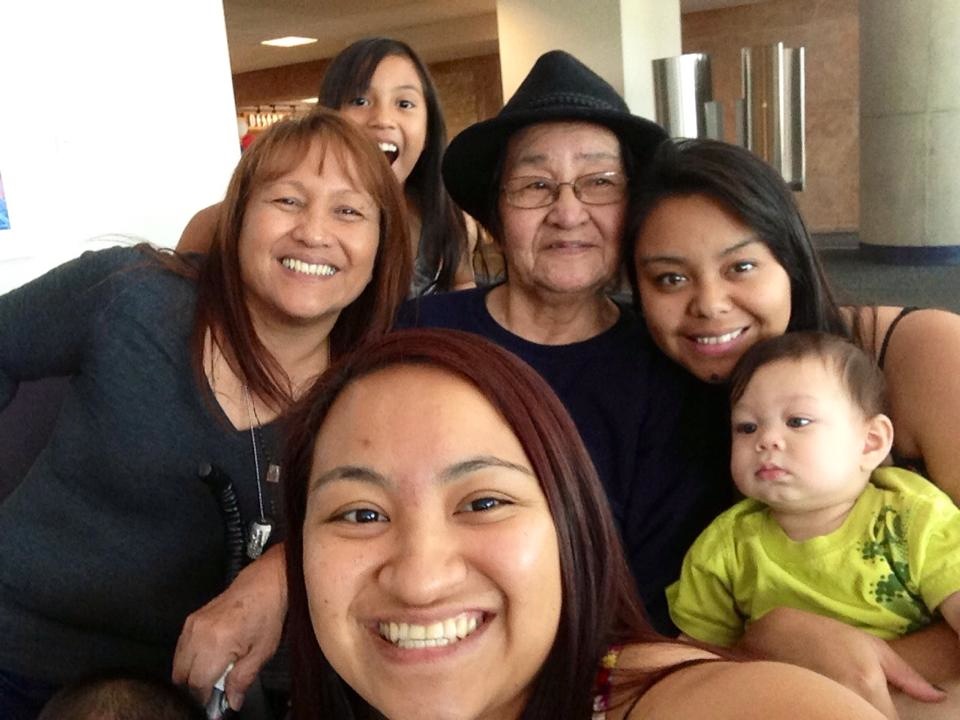 (Pictured: Rosa with daughter Elaine, granddaughters Chasity and Roshelle, great-granddaughter Shae and great-grandson Alex)
The medical staff of Banner Estrella Medical Facility gave Rosa and the family information about the disease and the treatment that she would receive. They prepared them for what would be a lifestyle change for everyone. Fortunately enough, the stage of the cancer only required the use of Chemotherapy in order to try and stop the growth and minimize the tumor. While Radiation is still possible in the future, the Chemotherapy was enough to kill much of the cancerous cells and allow her wind-pipe to heal. Her road to recover began the first day of her first chemo treatment (April 18, 2014).
(Pictured: Rosa with daughter Bobbie)
April 22, 2014 -- Rosa was released from the hospital and allowed to return to her granddaughters house. While follow-up treatements and doctor visits are required, she is able to walk, bathe, eat and go to the bathroom on her own.
As Rosa continues to fight, her family is faced with ensuring that she remains cared for, comfortable and with all her requirements. Financially, times are hard. Rosa's grandchildren have begun brainstorming and decided to what was possible in order to raise funds to help offset medical costs and grant her wish of returning to Guam. This is our effort of reaching out to our family, friends and the community for assistance.
While we understand that this is a lot to ask, we appreciate whatever donations we can get. Every penny counts!
The goal of raising $6,000.00 was not reached but enough was donated and raised to help Rosa, her daughter Elaine and son-in-law Richard to get back home to Guam.
May 11 2014 -- Rosa is back home with her family and comfortable. The family will continue to raise funds in order to help offset costs for medical expenses and upgrades to make her as comfortable as possible.
May 13 2014 -- The family is currently fundraising to help make renovations and upgrades to her bathroom (including a water heater to heat her shower water and for washing her clothing, sheets and dishes... it's not as common on Guam as it is in the states).
Thank you in advance and Un Dungkolo na Si Yu'us Ma'asi!
The DeGracia Family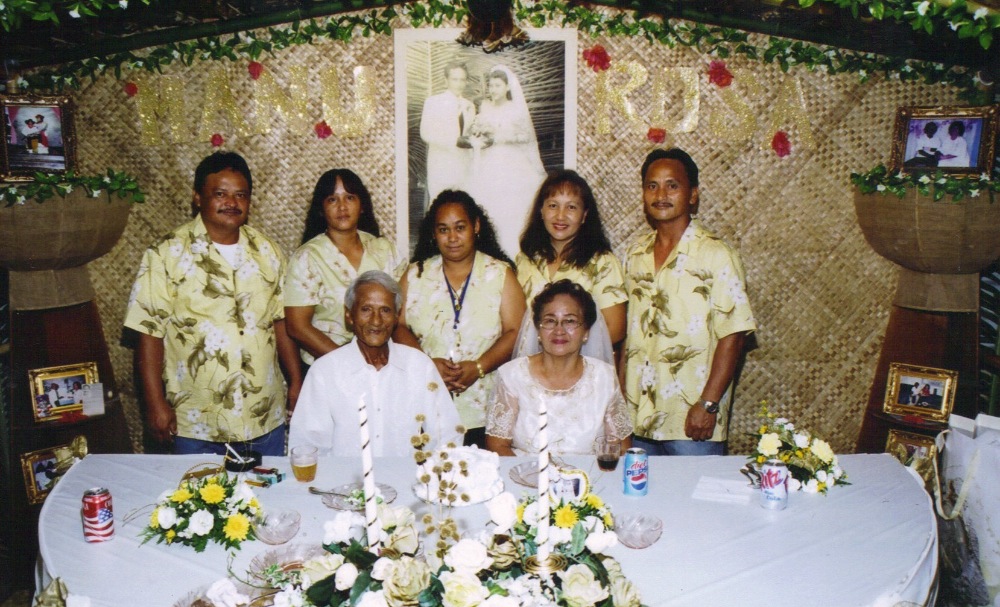 (Pictured: Rosa & husband Manuel [RIP] with children Frankie, Monica, Karen, Elaine and Raymond[RIP])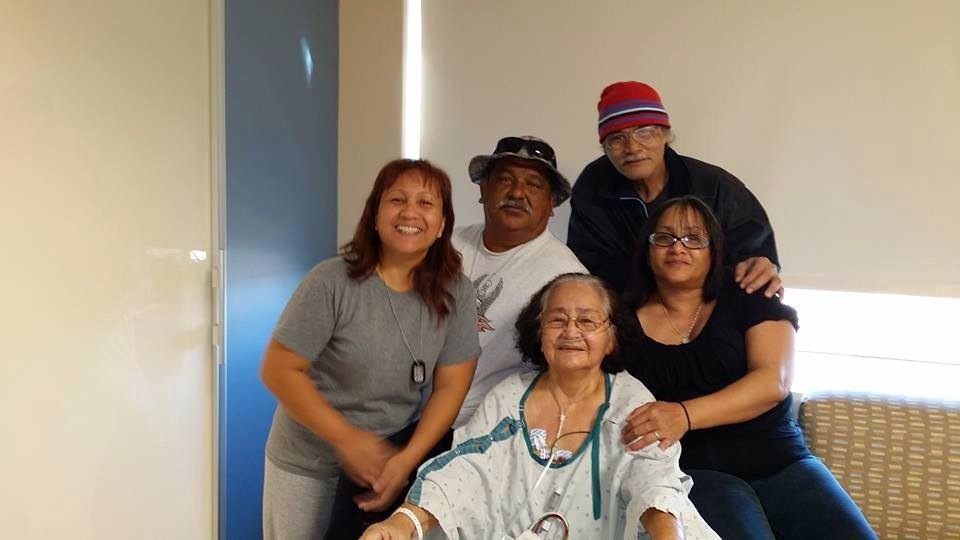 (Pictured: Rosa with daughter Elaine and her husband Richard and daughter Monica and husband Anthony)

Organizer
#1 fundraising platform

More people start fundraisers on GoFundMe than on any other platform. Learn more

GoFundMe Guarantee

In the rare case something isn't right, we will work with you to determine if misuse occurred. Learn more

Expert advice

Contact us with your questions and we'll answer, day or night. Learn more