Ship Recycling: Cap'n Oscar
Every year, 1,400 ships are sent overseas to be broken and dismantled on the shoreline with no consideration for the environment.
Fuel, chemicals and other toxins are flowing into the ocean
from these sites like the one in Alang, India, shown below.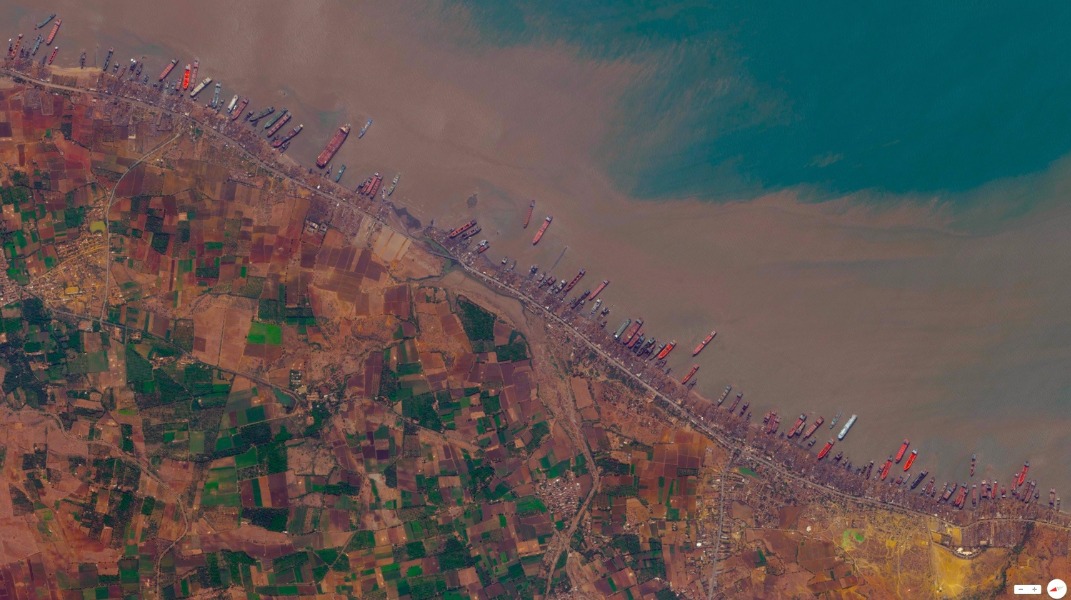 Alang, India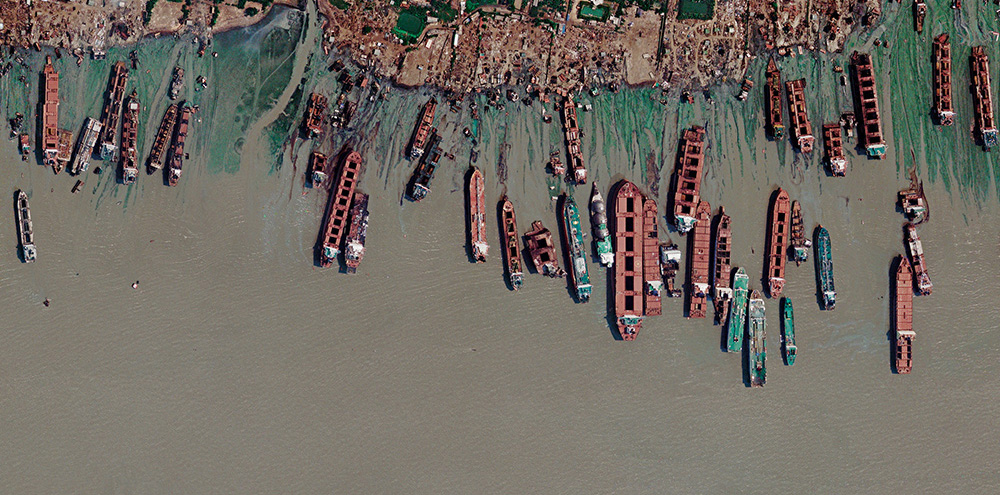 Chittagong, Bangladesh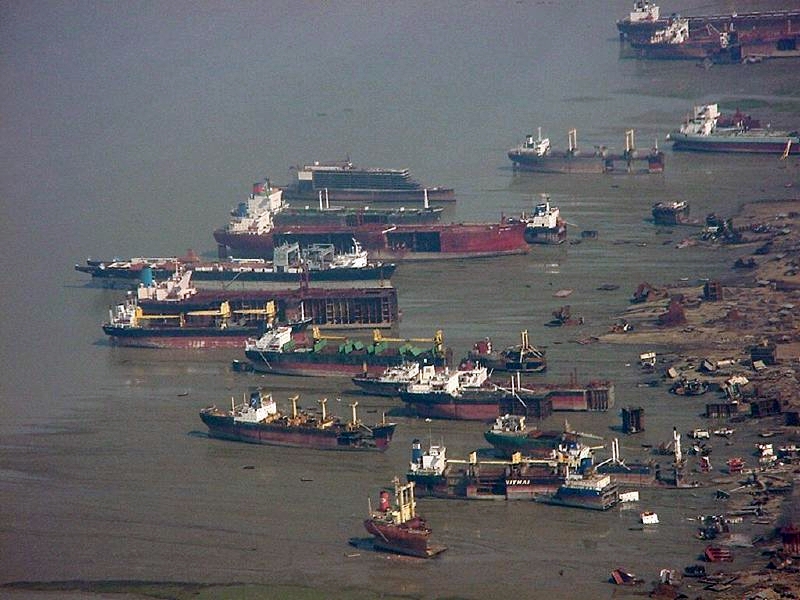 Chittagong, Bangladesh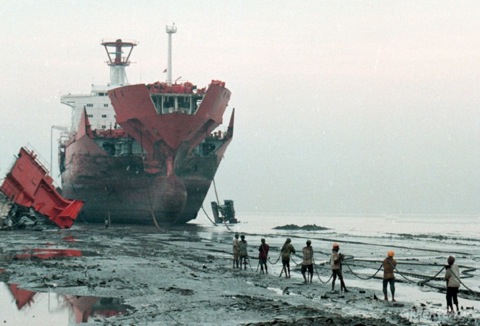 Alang, India
In addition to the environmental atrocities occuring at these ship breaking sites above, working conditions are deplorable, as shown in the video below.
Blue Ocean Environmental, established by environmental activist Frank Allen, seeks to change all of that by implementing its
clean ship recycling program
in locations across the U.S. and around the world. A pilot project has been identified in Astoria, Oregon to demonstrate the process. 
The Cap'n Oscar
is a fishing vessel that sunk not once but twice in the Columbia River in Oregon near Astoria. At the urging of Frank Allen, the Port of Astoria removed the vessel from the river and stored it in a hangar at Tongue Point, the proposed site of Blue Ocean Environmental's first ship recycling facility.
Recycling the Cap'n Oscar will demonstrate the viability and economic/environmental benefits of recycling vessels responsibly.
On completion of the recycling project, results will be taken to government and corporate leaders in an effort to improve business practices and environmental protection standards. Eventually, a cradle-to-grave recycling protocol will be developed and implemented as the standard. 
Read the Port of Astoria's letter of support for addressing derelict vessels
Find out why Blue Ocean Environmental demands ship recycling to be the rule, not the exception
GOAL:
$70,000 raised by May 31, 2016
LEGAL NOTICE:  
We appreciate your support. But by using Go Fund Me, you, as a Contributor, acknowledge your contributions are donations, and understand you  will not receive and will not  acquire, nor will you have a right to claim, any shares, ownership, or other property interest in the funded project or in Blue Ocean Environmental. The dollars you contribute become the exclusive property of Blue Ocean Environmental, and there is no right of return or reimbursement.
Organizer
Frank C. Allen
Organizer
Astoria, OR