Rebuild the Cape Conservatory Pre-K
In January during a freezing New England storm, a water pipe burst in the ceiling of the Cape Conservatory Preschool. Since we had closed the campus for the day due to the inclement weather, water from the burst pipe showered down for several hours, causing a flood in the room. The water saturated the ceiling, poured down the insides of the walls, and flooded the hardwood floors. The room was destroyed. 
The Conservatory Preschool classroom not only hosts 38 adorable preschool students throughout the week, it also provides rehearsal space to several of our music ensembles in the afternoons and evenings. On any given day, the room emanates with joy from the Conservatory's flute choir, string ensembles, youth chorale, jazz band, adult voice ensembles, Suzuki violin group, and our beloved "Sing for Joy" program, for adults living with Parkinson disease. The room is the largest "studio" space we have, so its destruction has been a setback for much of the Conservatory community.
While insurance will, thankfully, cover much of the cost of repairs, the Conservatory's deductible is an overwhelming $5,000. For a non-profit organization, this $5,000 - unbudgeted - expense is devastating. Please donate to our rebuilding efforts so we may continue our mission of "inspiring joy through the arts." All levels of support are truly appreciated. 
Thank you,
Stephanie Weaver, DMA
Cape Conservatory
Executive Director
The water poured out of the ceiling pipes for hours. The overhead lights fell loose from the ceiling.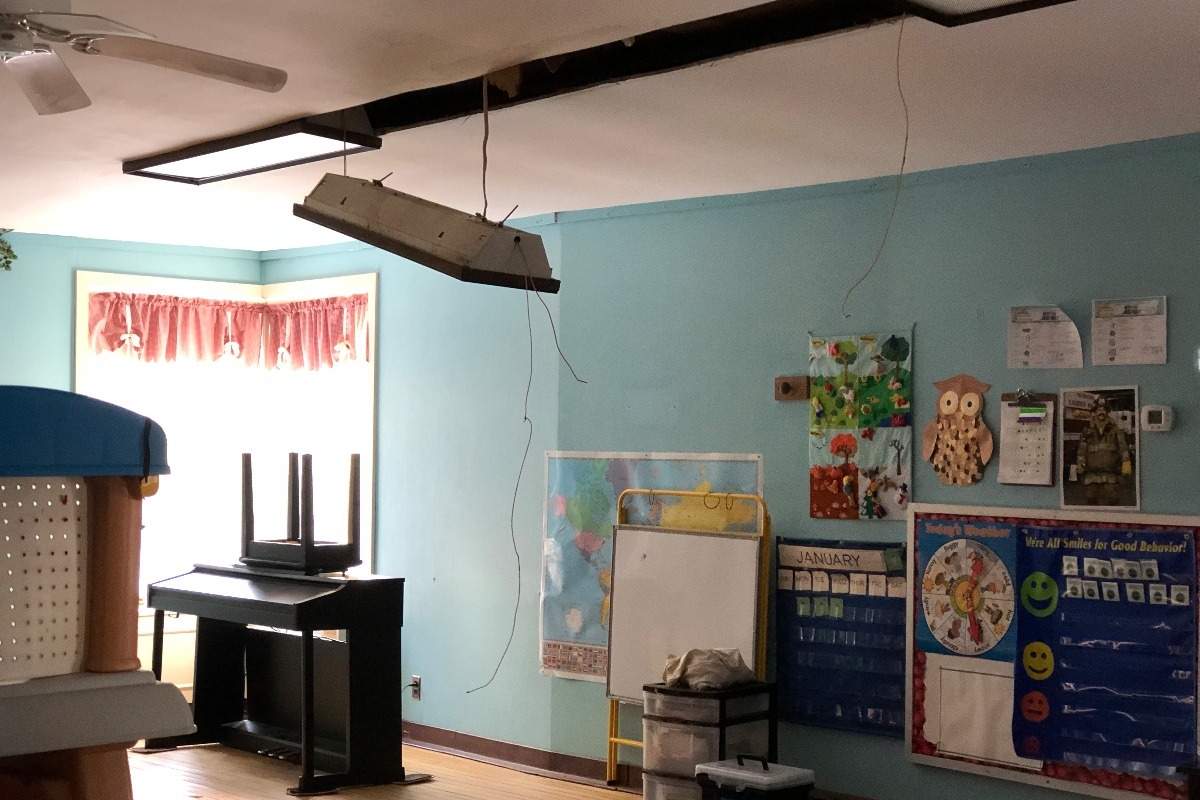 Overhead lights fell, drywall pulled away from the walls, and the flooring warped. Our year-old digital piano was soaked as well. 
The ceiling and walls became saturated with water.
Let's get these cuties back into their preschool room!
Thank you for your support.
Lynn, Curtis, and Olivia Pike 
Organizer
Gail McIntosh Dunford 
Organizer
West Barnstable, MA
Cape Arts & Entertainment, Inc. (Cape Symphony and Cape Conservatory)
Registered nonprofit
Donations are typically 100% tax deductible in the US.