Cannibal Comedian feature film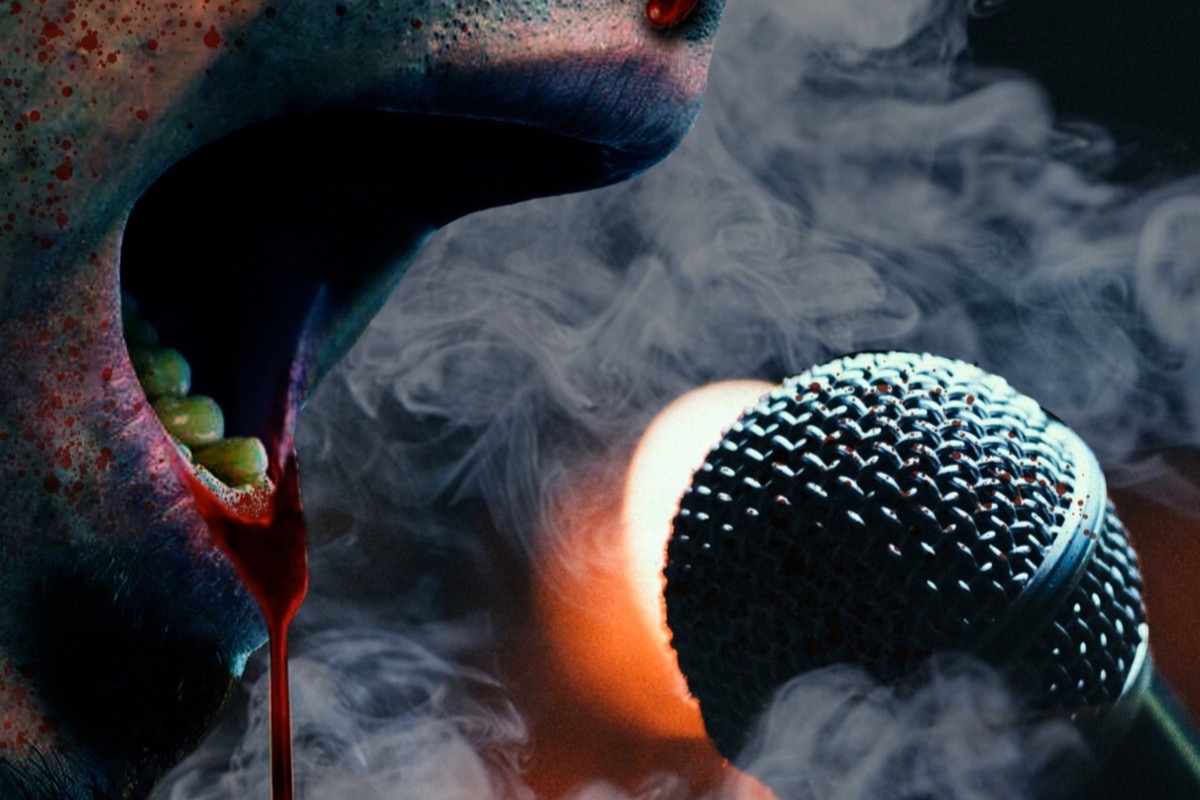 Cannibal Comedian
is a horror epic with an undertone of
dark comedy.
Set in modern day Western USA, the film will allow us to explore the intertwining of over-the-top humor and rampaging horror at full throttle. It will combine the pure terror of hearing Leatherface's chainsaw with the gut-busting laughs of a classic Jim Carrey film. Littered with scary, grotesque and wildly energetic characters, Cannibal Comedian is a love letter to horror and "stand-up" comedy. 
Texas Chainsaw Massacre (1974)
Dumb & Dumber (1994)


Log-line 
A psychopathic cannibal, fed up with his lack of ambition, tries his hand at stand-up comedy in an attempt to satisfy his appetite for normalcy.
BE A PART OF THE STORY!


HERE'S SOME HORROR ARTICLES ALREADY SHOWING SOME LOVE ABOUT CANNIBAL COMEDIAN!! GET IN ON THE GROUND FLOOR!!
Dread Central article
DEAD ENTERTAINMENT
Crowdfunding support
from fans who love
horror
(Theater Of The Absurd)! Their gifts of support will come with perks that are fun and memorable. 
 REWARD PERKS
for your donation:
☞
$100
-  Your name in SPECIAL THANKS section of closing credits. PLUS all of the above rewards.
Funds Raised Will Go Toward…
Post Production:
Editing
VFX
Sound editing
Sound Design
Color 
Score
Key Art (Posters, art work design,Logo)
PR (Promotion)
Deliverables for Distribution
EO Insurance
Copyright
Film Festivals (fees)

THE TALE
Stand-up comedy that slaughters! 
The film opens with narrated bloody text. Throughout history, after the battle, we drink the blood of our enemies... and we consume the ones we love. 
We begin in the high western desert night, inside a sub-shop kitchen with CHARLIE. A couple in their twenties arrive at the sub-shop and become the first victims of a brutal slaughter.  
Charlie runs a human meat sub shop at the edge of town. He hunts drifters and cooks them up for a small community of cannibals. He has a passion for stand-up comedy and performs regularly for his victims in his basement.  
He finally decides to do stand-up at the town's comedy club run by a real scum bag named CARREY. SHERIFF WEAVER and ELEANOR, a sadistic tranny, along with the small community of cannibals worry about Charlie exploiting cannibalism in his act. 
He takes a liking to his hostage, the sultry CHRYSTAL, which later becomes a scathing dilemma. We witness Charlie struggle between two different worlds of brutality, mass murder and Stand-up Comedy!  As we move toward the finale, his world and everyone around him change forever.
Unforgiven (1992)
TCM (2003) 
 TONE & STYLE
The visual style will be colorful, energetic and fast paced with some jump scares. There will be breathtaking wide shots of sunrises and sunsets with a desert landscape similar to "John Ford" westerns. It will have a dark and disturbing sense of terror throughout with an 80's horror vibe. 
The score
will have a heavy-toned, bass laden style with a "James Horner" feel. Blending strings with synths, electronic percussion and steel drums. We will also have some spaghetti western guitar riffs for desert scenery. It will be a non-stop blood-curdling ride until the very end, graphic gore and puns galore!   
About the director/creator SEAN HAITZ 


I have been passionate about making movies since the age of ten when I picked up my first video camera. And I haven't put it down! My first film with a production team was a twenty-minute short called
SWAMP ZOMBIE
.I rallied up my friends and family to help be the actors and crew members. I was thirteen at the time.
Growing up I've always loved Halloween. When I was eleven, my friends and I decorated a haunted yard for the neighborhood. I dressed as Freddy Krueger and instead of wearing a mask I used warm liquid latex on my face to make it more realistic. I got such a thrill from jumping out of the dark and scaring people. My first film to gain notoriety was
MANGROVE SLASHER 2
 , a forty-seven-minute horror/shlock comedy.
The budget was $600 and a bucket of blood. It sold out all three showings in the Sarasota Film Festival and received a cult following from tons of horror news coverage. My first feature length film
BIG TOP EVIL
  had a fifty-thousand-dollar budget and was picked up by Gravitas Ventures Studios with a worldwide release.
(Now available on demand and Blu-Ray.)
In the film we have a cameo from horror icon
Bill Moseley.
  I love making movies and music too! I am also a singer/songwriter using my
original music
 in my films.
Our goal is to start principal photography spring of 2020! You can help make this a reality!!!








Donations

Fundraising team (4)
Sean Haitz 
Organizer
Raised $1,820 from 6 donations
Glendale, CA
Austin Judd 
Team member
Raised $250 from 1 donation