Hello and Thank You
for your visit to our page.  We are the family of
Daniel Alexier Linares
, who was diagnosed with
Cerebral Palsy (CP)
at a very early age.  There is no cure for Cerebral Palsy but there exists a medical procedure that can help eliminate muscle
spasticity
and reduce the need for invasive, painful orthopedic surgeries later in life. The procedure is known as
Selective Dorsal Rhizotomy (SDR)
and the cost to fund this surgery and the necessary rehabilitation can be close to
$100,000
when families account for surgical costs, physiotherapy costs, as well as other incurred expenses such as the cost of losing one income as a parent is required to take the child to required post-surgical appointments/physiotherapy following the surgery.  This would be a life changing surgical treatment for Daniel, who currently lives with his family in
Delaware, Ohio
, which is close to
Nationwide Children's Hospital, 
at Columbus, Ohio, where the surgical operation would take place.  We urge you to continue reading this page so as to better understand the difficult struggle that
Daniel
had in his birth and the challenges that still lie ahead,  If you are able, we would deeply appreciate it if you can share Daniel's story with anyone you believe may be able to help. 

Daniel Alexier Linares
was born premature at 26 weeks weighing 2 lbs/2 oz on November 5, 2013. He was immediately transferred to  neonatal intensive care unit (NICU) in the hospital.  All efforts were made to provide and care for him.  Nevertheless, he suffered a small cerebral hemorrhage while at the NICU unit due the fact that his very small stressed body was not fully developed.  We were informed by Hospital staff that we needed to pay close attention for any abnormality in his future development to see if the hemorrhaging incident had any effect on his physical and/or mental skills.  He stayed at the NICU unit for over 3 months while his body gained weight and became stronger. 
Finally, when he gained 4 lbs (the minimum weight required by the Hospital) the time came to take Daniel home where everybody in the family was overjoyed to receive him since it had been a difficult battle for him and the entire family. 
At about 6 month from his release, during a scheduled follow-up medical appointment, his pediatric  doctor noticed that Daniel had exhibited slow reflexes and unusual tightness, stiffness, or "pull" of the leg muscles.  The doctor referred us to a Pediatric Neurosurgeon for further evaluation.  
The Pediatric Neurosurgeon performed a series of tests on Daniel, including an MRI where it was revealed that the hemorrhaging incident at the NICU unit had caused a lesion known as
Periventricular leukomalacia (PVL)
, which is a type of brain injury that affects premature infants. The condition involves the death of small areas of brain tissue around fluid-filled areas called ventricles. The damage creates "holes" in the brain.  Consequently, he was diagnosed with
Spastic Cerebral Palsy
  (
Spastic Quadriplegia
)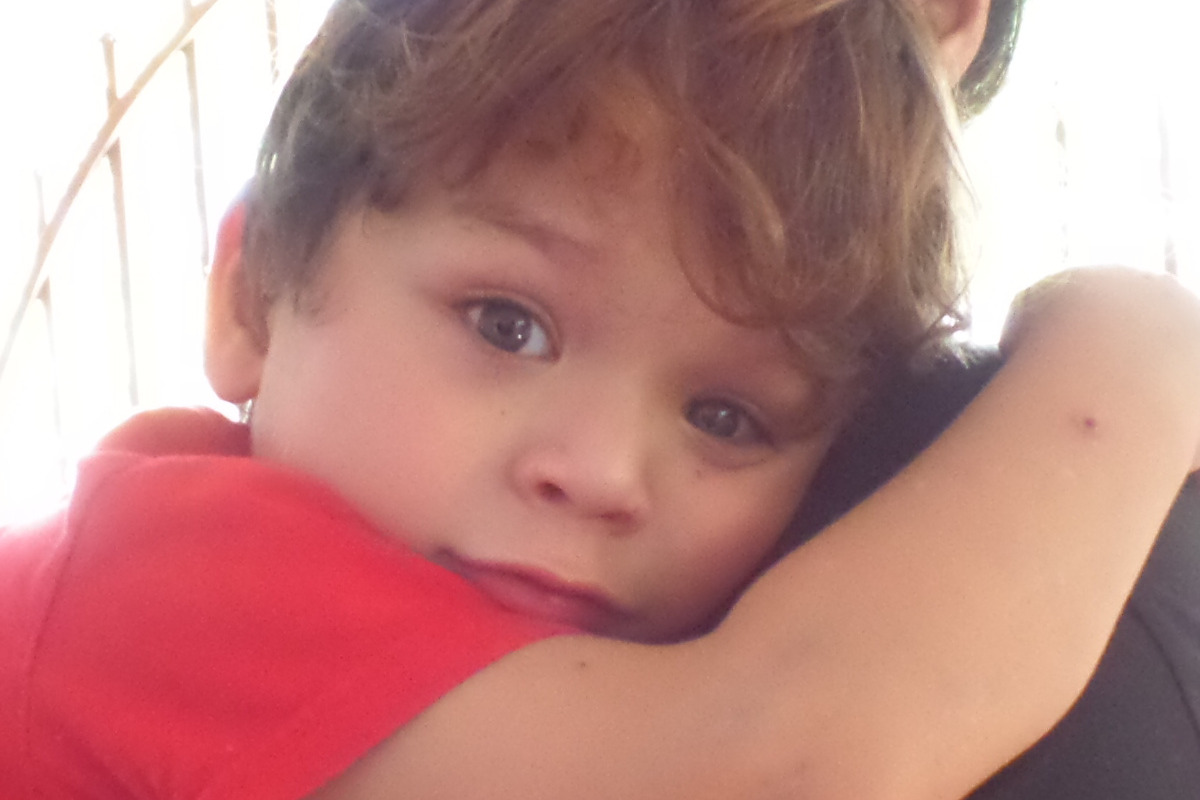 The news was devastating to our family because now his future was uncertain.  We all knew that a long, hard and complicated road needed to be taken to assure that Daniel receives the best medical attention and education in order for him to be a healthy, happy, self-governing, and fruitful human being.
For the past four years he has undergone physical therapy to improve his mobility and range of movement.  The therapy includes strengthening his lower and upper limbs by performing various stretching exercises which have been very painful for Daniel.  Additionally, the treatment includes helping him  reach with his hands, stand from the floor, and sit in an upright position.   
Through enduring and sometimes difficult effort, Daniel has improved his condition to the extent that he can use a walker to pace and move around on his own (without assistance) for small distances.  Seeing this improvement, his
Physiatrist Doctor
 believes that Daniel is a strong candidate for a medical procedure known as
Selective Dorsal Rhizotomy
  (SDR) and has strongly recommended it.  SDR involves sectioning (cutting) of some of the sensory nerve fibers that come from the muscles and enter the spinal cord.   For some children it can help improve their mobility, sometimes even allowing them to walk independently. It can also help children transition from position to position and can make some of the activities of daily living (toileting, dressing, carrying, etc.) easier.  The advantages of the procedure are:
-Reduced risk of spinal deformities in later years
-Decreased post-rhizotomy motor weakness
-Shorter-term, less intense back pain
-Earlier resumption of vigorous physical therapy
The cost of the surgery and necessary physiotherapy rehabilitation is approximately
$100,000
(though it can vary from child to child, depending on the extent of surgery required).  Post-operation physiotherapy is a critical part of the rehabilitation program and its costs are significant (an average of $120/hour is common) with therapy being required 5 times/week for 1-2 years.