Can you help me save little Daisy?
UPDATE.....
Any further donations will go towards bringing back a friend for Daisy that we are funding. 
Video of Daisy's story below ⤵️
Just press 'read more' bottom left of the screen

A possible friend for Daisy that is waiting for a home at the sanctuary?? ⤵️
Meet little Daisy, she was dumped in a rubbish filled graveyard in Sri Lanka. Left to fend for herself with her brother and sister at just one month old.
I had to walk past them every day, Initially they were healthy puppies and I tried to call around and find a home for them but it was impossible, unfortunately in Sri Lanka people don't want to take in a street dog.
Watching them slowly deteriorate over two weeks even through efforts to feed and water them, Daisy's brother died, then the next day her sister died leaving her scared alone and slowly dying.
As I tried to leave her that day she followed me looking up and whimpering for help, the desperation in her eyes was heartbreaking.
I had a choice, leave her to die or help her.
That was it.
I couldn't leave her alone in the dark another night, frightened and now all alone.
I rushed home, emptied my backpack and leaving the top of it open, put it between my legs on my moped and drove her to a local vet/shelter. She was so exhausted she didn't even fight. The whole way she stared up at me panting with a glazed look in her eyes.
Just as before the shelter told me they couldn't take her in but could help give her medication to save her life.
I spent the last 2 weeks of my holiday feeding her medication 6 times a day and watching her grow into a happy healthy puppy while continuing to try and find a home for her with no luck.
After speaking to several charities I realised my only options were to throw her back out on the street and although unlikely, hope she survived, or bring her back to my home  in the UK to a life of love and happiness.
Thankfully, even though they are at breaking point, the charity Animal SOS has agreed to House her while she gets her necessary vaccines. And after volunteering there for the last few days of my trip I have seen how many dogs they help but also how many are in desperate need for a new home.
The cost of all the vaccinations, quarantine and flying a puppy back to the uk is a minimum of £1800.
I have vowed that if I can reach the target amount for Daisy I will personally fund to bring back an additional puppy that desperately needs a home back to the UK.
Any donation would be a huge help saving little Daisy!
Thanks for reading her story X
(PLEASE SHARE HER STORY!)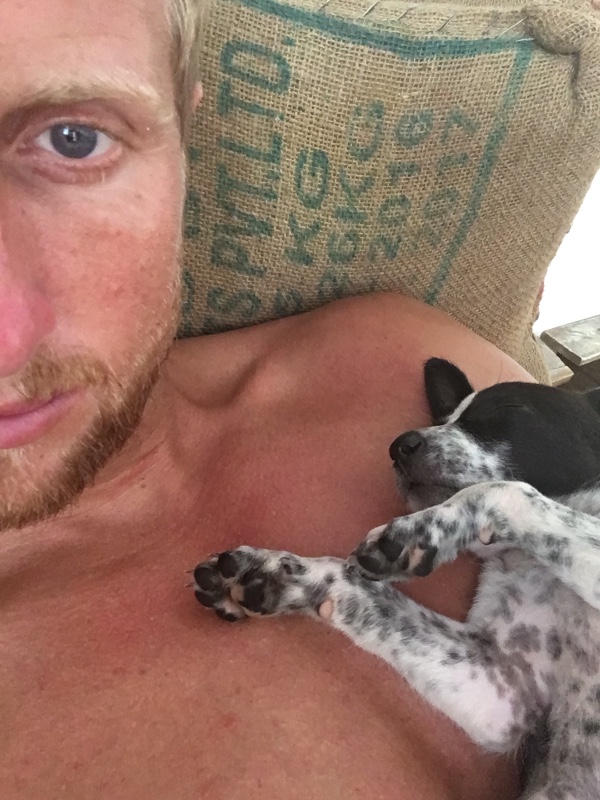 Other puppies that the sanctuary ⤵️



Organizer
Phil Blakeway 
Organizer
Hints, West Midlands, United Kingdom