Mom & Home Lost in CampFire - Christina Taft
My mom Victoria Taft died in the CampFire in Paradise, California on November 8th when our home burned down. She was a single mother and my only family.

It's devastating that my mom is gone, along with our home and anything in it.
Current Challenges/Needs
:
-Funeral/cremation costs for my mom
-Longterm housing to finish last year at CSU Chico 
-Gas/Grocery/School materials funds
Funeral / Cremation Costs:
My mom, the only family I had, passed away in the Campfire on November 8 (please see below for my tribute to my wonderful mom, Victoria Taft). Our home was lost in the fire as well. Losing my mom is absolutely devastating. I now need to cover the cost of cremation/funeral expenses while facing homelessness and grief.
Need housing near CSU Chico
: 
Our home was lost in the fire as well. I am currently changing locations frequently and running out of options. I go to CSU Chico for Business Administration and will graduate in fall 2019. If you know of anyone who can offer semi-permanent housing near there, I would be grateful.
Living Expenses
:
My mom and I lived together my entire life, the past 10 years of which was in Paradise. We were dependent financially on each other. In addition to funeral costs, I need funds for housing, food, school, gas, utilities, etc.
Thank you for any time, help, or donations.
❤
My Tribute to My Mom
❤
Victoria Taft was nice, generous, social, independent, honest, trustworthy, caring, facetious, dependable, sarcastic, modest, smart, stubborn, and loyal. She cared about other people more than herself. She always thought the world was better than it was. She was liked by whoever knew her. She mostly went by Vicki. We had lived together in Paradise for 10 years. She loved the community, had volunteered in it, and did not want to leave it.  I wish we had.
Victoria, my mom, was 66 and born November 11, 1951 in Pennsylvania. Her birthday was just 3 days after the fire. She grew up in Los Angeles. She was a single mom who mostly stayed at home after I was born in 1993. We then lived in Arizona for 12 years and moved to Paradise in 2008.
In her life she did acting, real estate, and other jobs in Los Angeles and Southern California. Her last job, aside from a temporary caregiving one for several months in Paradise, was as a stunt double in Dick Tracy in 1989/1990.  In the 1970's, she went to Los Angeles Valley College, but left early for a career. In her 20s or 30s, my mom wrote a book called Tara about her life and traveling with her friend in Europe. I was not able to not read her book before it was lost when I was younger. She also was disabled at the end. I loved her. She deserved a longer life and I miss her. 
Because we didn't have mandatory orders from authority or any warning to leave, my mother didn't know it would be as bad as it was and didn't evacuate with me. I feel pain, guilt, shame, loss, death, and anger about what happened. I wish I had stayed longer and that the emergency response was better. The fire was deadly.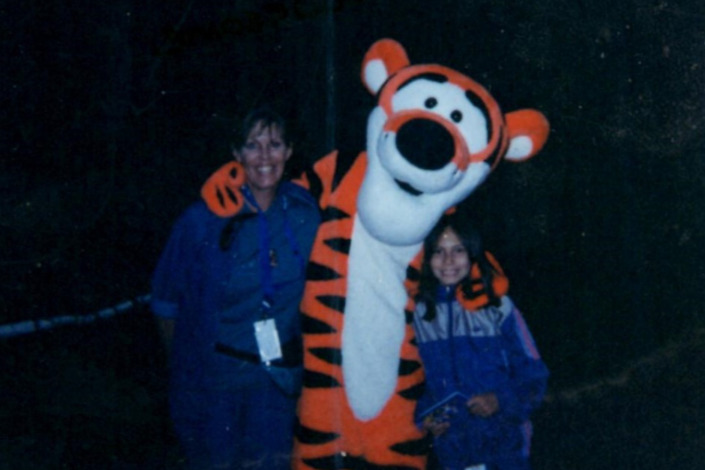 Organizer
Christina Taft
Organizer
Chico, CA