Camilla's Immigration Fees Support
Dear friends, family, peers, and my beloved artistic community: It is incredibly difficult and scary to put this out here, but the time has come where I find myself needing to ask for help.
For those of you that may not know, I am from South Africa, meaning that my ability to be in the United States relies on a visa. After coming to the US for college, I knew I wanted to continue to develop within the incredible artistic community of Philadelphia. For the past year I have been in the thick of immigration paperwork and bureaucracy, working towards a visa to able to stay and work here in Philadelphia.
In September of last year, I was offered a professional traineeship with an experimental theater company in Philadelphia; a company whose work and aesthetic directly aligns with my producer-based goals. And so, I began work on application for an H-3 training visa, that would allow me to stay in United States for a further 18 months, working and training as a producer-in-training with the company.
Unfortunately, the US immigration system is nearly impossible to navigate without a lawyer, Especially for artists. Visa options for artists to remain and work in the United States are extremely scarce (versus those for other fields, like medicine, computer programming, or engineering). An application to live and work here requires an enormous amount of paperwork, writing, and evidence.
And is also extremely expensive.
When I submitted the application in January of this year, I expected all to go smoothly, but processing through immigration, requests for more evidence, and foot-dragging, extended a standard 3-4 month process out to 12 months. On December 4, 2017, after 12 months of filling out forms, supplying information, then more information, writing statements, compiling evidence, soliciting letters and more, I finally received a decision: My petition was denied.
This news was completely unexpected. I have been in the United States for almost 6 years, having gone to college just outside of Philadelphia, and have since been working to be a part of this incredible artistic community. It was devastating to confront the possibility that everything I love and have cultivated around me could disappear within a month. I am still devastated.
And my lawyer, now retained over the same period agrees that the reasons for the rejection are really weak.
Although this is a major set-back, it is not yet the final word. The course of action that I can take against this decision is to submit a Motion to Reconsider with 33 days of the denial.
So far, this immigration process has amounted to $4500 in legal fees and over $1500 in filing fees. Until now, I have managed to scrape together the funds for this process but have exhausted my post-college savings. This last step goes beyond my financial means, so I am asking for help.
Unfortunately, this is a procedure that is impossible to undertake without the help of a lawyer. Legal fees for the compiling the motion amount to $3000, plus an additional $675 in filing fees.
I believe I have an extremely strong case to argue towards the approval of my visa. If the Motion to Reconsider is successful, I will be able to stay in Philadelphia for a further 18 months, working and training with the experimental theater company and continuing to grow within this city that has given me so much. If I don't succeed, I will be forced to leave the US within 30 – 60 days..
Philadelphia is my home - I want to continue building my life as an artist here. I have fallen deeply in love with this community, and I feel so grateful for all the ways it has already nurtured and supported me. I am fighting to remain a part of it. It is maddening, heart-breaking really, to confront how high the bar of accessibility for residence is set in the US. I consider myself extremely lucky to have been able to come even this far.
I have informed friends about this recent turn of events, and many have expressed a desire to help. Asking for financial assistance is very hard for me, but in this case, it is crucial. I'm setting aside my scruples and asking you point-bank. Please help me with my legal fees.
I cannot express how grateful I am for any contribution you can make.
love,
Camilla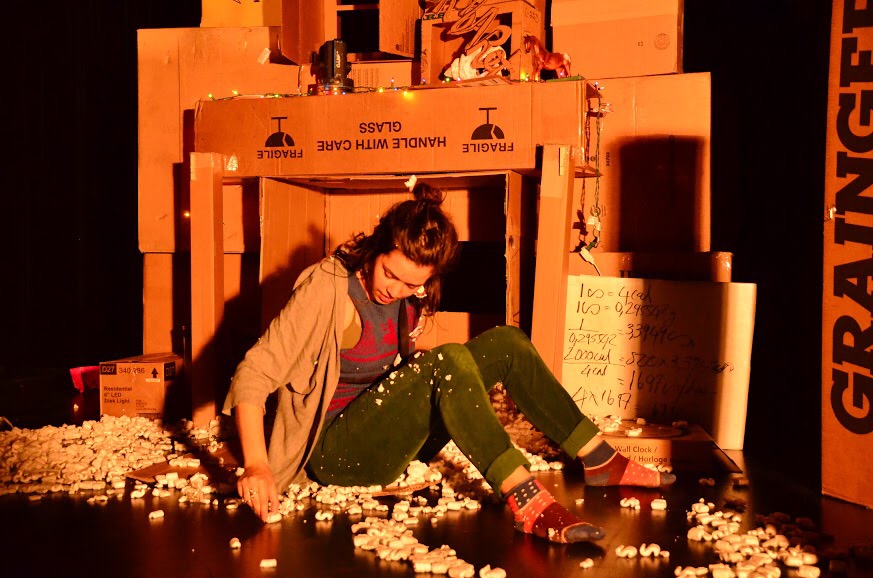 Organizer
Camilla Dely 
Organizer
Philadelphia, PA
#1 fundraising platform

More people start fundraisers on GoFundMe than on any other platform. Learn more

GoFundMe Guarantee

In the rare case something isn't right, we will work with you to determine if misuse occurred. Learn more

Expert advice

Contact us with your questions and we'll answer, day or night. Learn more