Camden Mothership Community Project
We are a collective of artists, community workers and environmentalists, who have been setting up community centres in empty buildings across London for nearly 25 years.
We're rasing money for our latest project - Camden Mothership Project , based in the old Camden Council housing advice office. We are creating a multi-level, multi-use community facillity on five floors to include activites such as:
Art Exhibitions
Cinema
Internet Cafe
Roof Garden
Parent and Kids space
Skill-sharing workshops/Trainings/Talks/Seminars/Lectures
Meeting and conference space
Office desk and facilities
Cycle repairs
Yoga, meditation and healing
Open mic/Music events
Permaculture and Renewable Energies
Music/Video Recording Studio
And so much more!
The money will be used to keep the centre running by paying for tools and equipment, admin costs, petrol and travel costs, essential volunteer expences, food for volunteers as well as the homeless and the elderly,
networking and promotion and general running costs.
We need the funds as soon as possible, especially in the run up to Christmas, when we plan to feed many people.

This means so much to us, because we are passionate about setting up community centres and raising awareness that no-one needs to be homeless. That we should use some of the 1.5 million empty buildings in UK for homes, community and envirnoment projects.

We will be eternally grateful, as will the thousands of young and old people from all walks of life that will use this community space for the next year or so.
For our contributors we offer free access to all our workshops and cultural events, such as music, theatre, art exhibitions etc.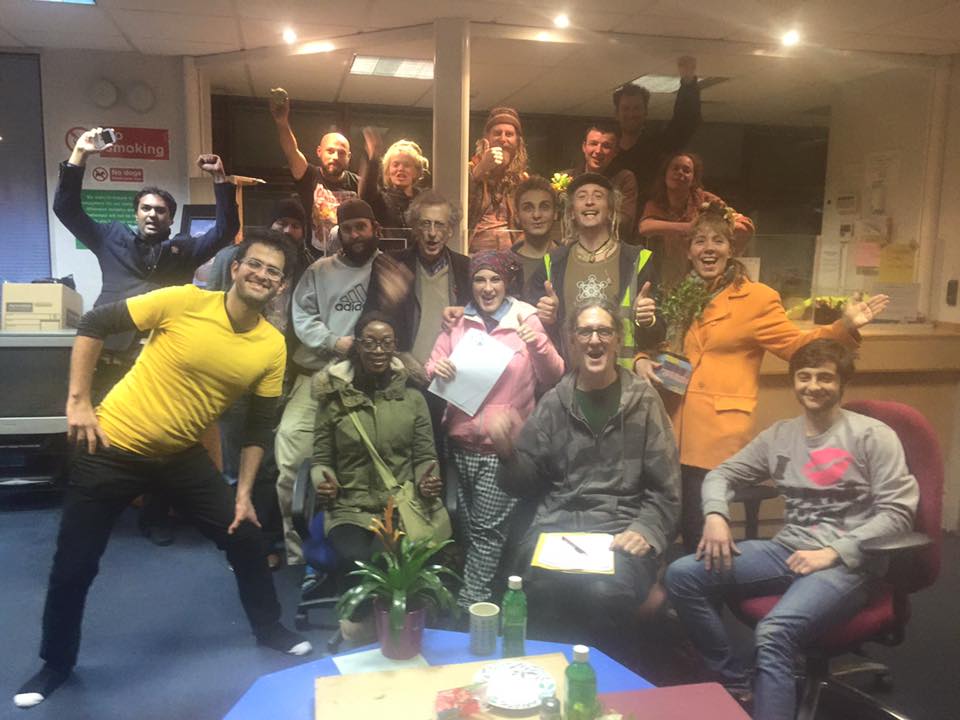 Organizer
Well Wild
Organizer
London, Greater London, United Kingdom