Call For Texts - James Banner + Stephanie Lamprea Duo

50 Euro donation =

- online bass/composition lesson with James
- printed copy of the book delivered within the EU
- digital download of the book and album
- name printed in acknowledgments (with permission)


25 Euro donation =

- printed copy of the book delivered within the EU
- digital download of the book and album
- name printed in acknowledgments (with permission)


10 Euro donation =

- digital download of the book and album
- name printed in acknowledgments (with permission)
1-9 Euro donation = 

- name printed in acknowledgments (with permission)
Berlin-based composer and improviser James Banner is commissioning 6 people who work with words to create new pieces of writing for a new duo with soprano Stephanie Lamprea. The words will form the basis of a new series of works for voice and double bass (plus guests) for a 2021 album release. Each commissioned writer will receive 200 euros and in addition, each piece will be published alongside its paired musical score as a limited edition printed book and in digital form. 
Further information on the project itself and how to apply is available at
www.jamesbanner.com/callfortexts
The 600 euros raised here will make up 50% of the selected writers' commission fees - James and Stephanie will not receive any of this money. James is personally contributing 600 euros in commission fees for writers as well as all costs for recording, mixing, marketing and publication/printing of the limited edition books. This project is partly enabled by support from Kulturprojekte Berlin.
Sign up to reserve a copy of the limited edition printed book here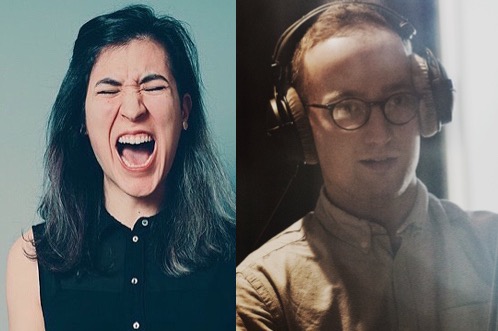 Stephanie Lamprea photo by
Luke Marantz
James Banner photo by
Dovile Sermokas

Organizer
Jacques Bannière
Organizer
Berlin