Moving & going to law school!
From illustrator/designer to JD candidate!
After years as an illustrator, graphic designer, cartoonist and occasional writer, I moved to Portland, Oregon, to attend law school! Let's see if the other half of my brain works, I reasoned. And now I'm half way through. Amazing.
So, before moving, I set up this page to raise some funds to help with the move. There were a lot of expenses involved and my resources were much smaller than I would have liked. Thanks to everyone who helped out! Each such person got some art for their trouble (as described below).
But don't worry, if you didn't (or didn't know about it), you didn't miss your chance! The financial challenges never seem to go away, and I still have a bunch of these prints. So if you'd like some cool Cagle artwork,  here's how you can get it!
1. 1L: For contributions of $35 or more, I'll send you a personal and heartfelt thank-you note on one of these Cagle-illustrated postcards (if you provide your address).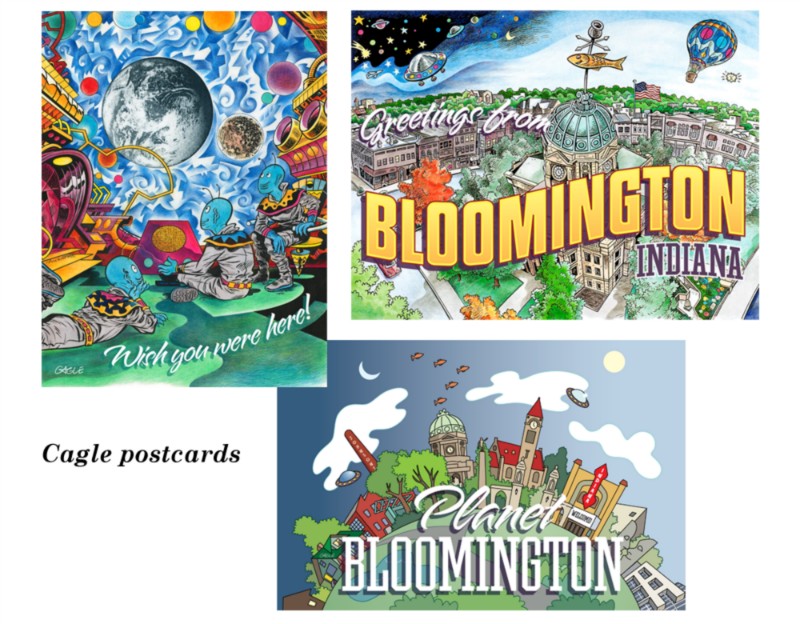 2. Law Clerk. Anyone who contributes $65 or more, and requests it, will get a pack of 12 Cagle postcards. Specify which of those three designs you like best – and again, provide your address.
3. Judge. Contribute $100, and you can get that pack of postcards PLUS one of my "Bloomington Courthouse" posters. These large (26" x 19.5") full-color posters look like the postcard in the upper right above, but without the type covering the image. Specify that you'd like to have this, and where I should send it.
Or maybe you'd rather have a Space Cat print than the courthouse poster. I have a few of these 11" x 18.5" handprinted silkscreen prints, black on cream-colored paper. Let me know if you prefer this (and the postcards) to the courthouse poster.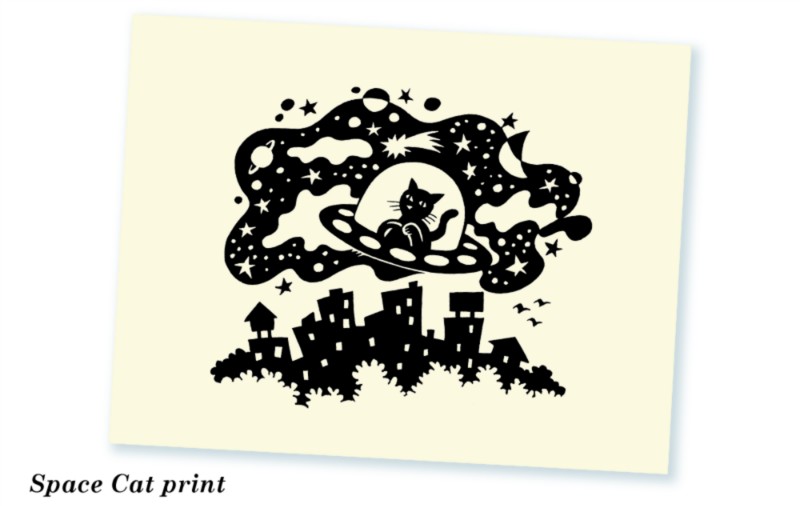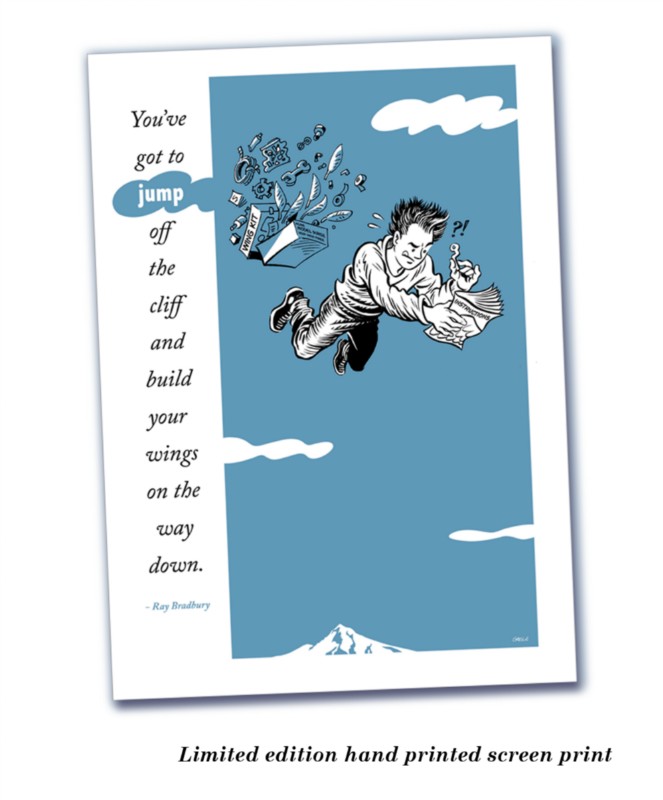 4. Chief Justice. If you support me to the tune of $135, I have a very special gift for you (for the first 30 of you, but I'm assuming the supply will hold out). This is a hand-printed, limited edition, signed and numbered two-color silkscreen print, illustrating a Ray Bradbury quotation. Designed by me, and printed with my assistance by my friend, master printmaker Danielle Urschel, it measures approximately 12.5 by 17.5 inches. It is, as the saying goes, definitely suitable for framing. Some copies have minor imperfections – that's part of the process. (It's hand-printed, yo!) If you want one of the courthouse posters described above as well, you have but to mention it. Again, I'll need your address.
Thanks for supporting the arts and education! And also, me.
Mike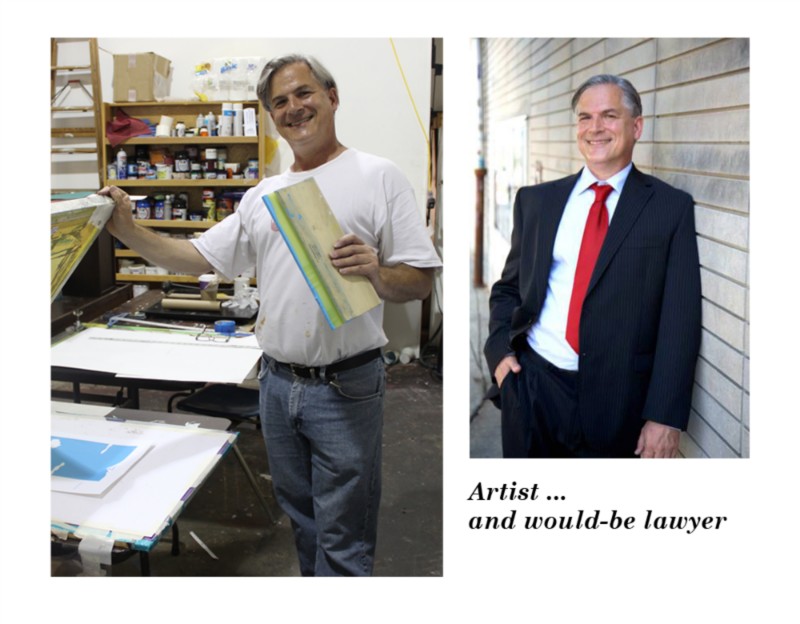 Become the first supporter
Your donation matters
Organizer
Mike Cagle
Organizer
Bloomington, IN