Bugsy Saved My Life. Help Me Save His.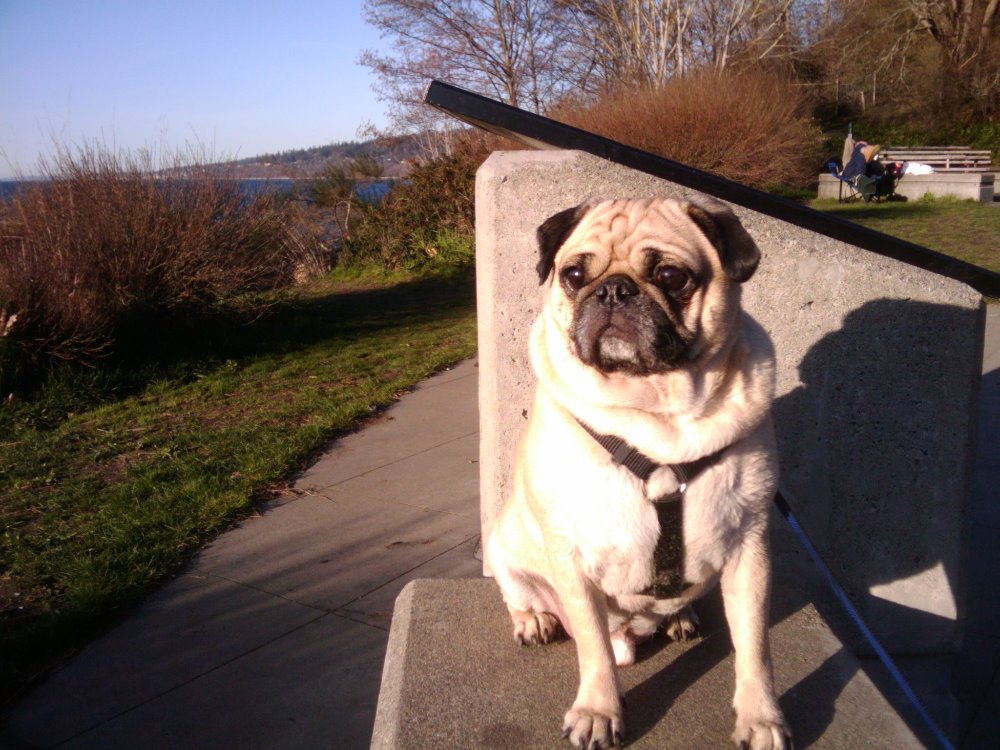 Many people don't believe that animals have feelings, or share a connection with humans.  But I can put my own life on the line and say that BUGSY SAVED MY LIFE.
Bugsy is my 9 year old pugboy and has been a part of my life since he was 3 months.  I was going through the darkest part of my life, and he couldn't have come into my life at the most perfect time.  He was the runt of a litter of 5, and the only boy.  He was small, underweight and being stepped on by his sisters as he coward in the corner of their dog bed.  I instantly fell in love with him when I picked him up, and his little face was looking at me.  I can't imagine to see him in any pain.
I moved to Seattle, Washington to clear my mind and Bugsy was right there with me.  He took care of me, much more than I could ever think of.  I cried and balled at times, and he KNEW what i was going through.  His little snout rubbed my cheeck and he curled up next to me until the next day when I gained my composure.  I can't thank him enough.
A couple months ago, we noticed he started to drag his hind legs, so we brought him to the vet, which then referred us to a neurological specialist.  They performed an MRI on him, and told us he had a couple ruptured discs in his spine.  My heart broke into a million pieces to think that I FAILED BUGSY. I cannot imagine my pugboy to be in any pain, and without the funds for his surgery and care, I have no idea what I can do. 
He is having a hard time walking, but I KNOW he still wants a chance.  I was sitting with him in the front yard, and a cat ran out from the bushes and he stood up on his own and wanted to chase the cat.  Yes, he is not a cat lover, and I appologize, but I know he still has that energy to make it through this intense surgery if i can get the funds for it. 
As much as people say that animals do not connect to humans, I truly do not believe that.  I hope that you can help in any way possible for Bugsy's surgery.  The goal amount will go towards an updated MRI, cosultations, surgery, medications and care post surgery.  I greatly appreciate you taking the time to read this.  And if you are not able to contribute, I am just greatful that you took the time to learn how Bugsy has saved MY life.  Thank you.