The Parallel Projects & Plastic Pollution
#theparallelprojects
United States Team Leader: Justin Sather
Tanzania Team Leader: Rashid Said Ali
CAMPAIGN GOALS:
1) CLEANING RIVERS WORLDWIDE FROM PLASTIC POLLUTION
GOAL: $1,000 will clean up 1,000 Pounds of Trash
We are working with Team Seas and Ocean Cleanup's Interceptor Trash Collector Boat to clean up the rivers, oceans, and beaches.
Our goal is to get to 1,000 pounds by December 2022 (currently at 625 pounds).
Get The Interceptor Boat to Los Angeles in the Ballona Creek.
This Boat made it to the Ballona Creek- October 2022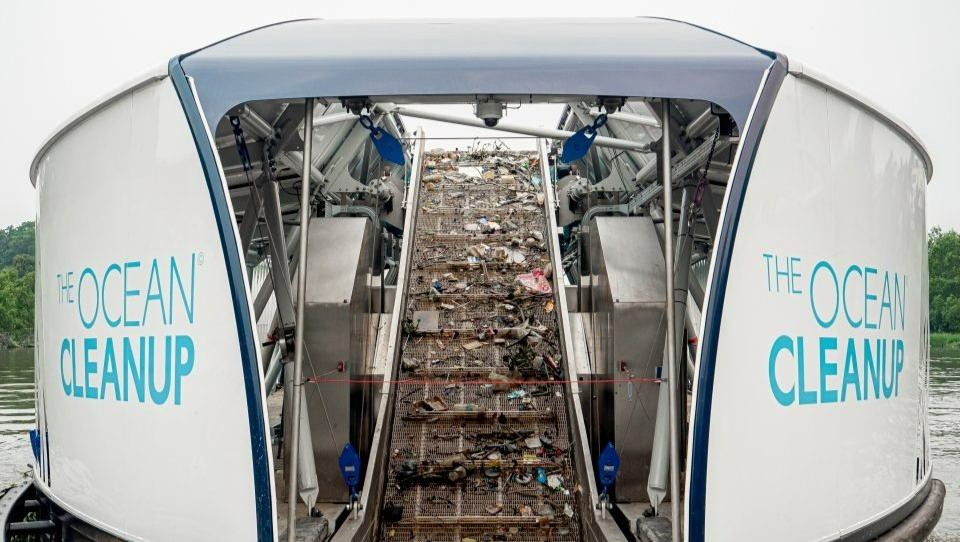 Justin met engineer of The Interceptor and founder (Boyan Slat) of The Ocean CleanUp
2) RAISE AWARENESS ABOUT PLASTIC POLLUTION
GOAL 1: Create Lesson Plants for Schools in USA and AFRICA
GOAL 2: Donate Garbage Guts Book to 100 schools
The Parallel Projects team upcycled 8,000 plastic bottles into treasures worldwide to gain attention. Now they are working to create change by donating and implementing lesson plans about the dangers of plastic pollution to dozens of schools worldwide.  
The lesson plans include:
- the book "Garbage Guts" written by scientist Dr. Auman who has studied human impacts on seabirds for over 25 years and researched plastic ingestion and the effects of marine debris and on albatross birds. . Her findings were shocking as she discovered an extraordinary amount of seabirds living on a remote island away from city life and their 'guts were full of garbage'
-awareness to our world's plastic pollution problem
- recycling centers can't keep up with the extreme use of single use plastics
-illegal dumping of single use bottles in other countries is a major problem
-many African countries use single use plastic because they have poor water quality
3) CREATE CHANGE WITH WORLD LEADERS
-working with Plastic Pollution Coalition and presented 10 Calls of Action at COP26/27
- sharing The Story of Plastic Documentary to share the lifecycle of plastic
The story of plastic uncovers the ugly truth behind our global plastic pollution crisis. The film explains that plastic was only created a few
decades and now over 400 million metric tons are produced which is the cause to the flood of plastic smothering ecosystems and poisoning communities around the world. And 99% of plastic is made from fossil fuels. 
4)WORK WITH BIG BUSINESSES
5) INSPIRE YOUTH TO BECOME ECO- HEROES
- creating youth to become eco-heroes and inspiring them to take care of the planet for their favorite animal
-create habit change from using plastic bottles to reusable water bottles
-collecting The Parallel Project Pledge from students worldwide
DID YOU KNOW?
- A million plastic bottles are bought around the world EVERY MINUTE.
- Most of the USA ships their recycling to third-world countries without any expectation that it would be recycled.
- In 2018, China's National Sword policy banned the import of most plastics from the United States
- California's biggest recycling RePlanet chain closed its doors to 284 sites due to the depressed value of pricing for PET plastic.
- Over 91% of recycling doesn't actually get recycled
- Brands like Coca-Cola, Pepsi, P&G, Unilever, Chevron, Exxon, and many more all teamed up together to sell more plastic 
- Every minute, one garbage truck of plastic is dumped into our oceans. 
- Plastic bottles are made from polyethylene terephthalate (Pet) which take over 400 years to naturally decompose.
- It is estimated that by the year 2050 the ocean will contain more plastic by weight than fish.
- The University in Belgium found that people who regularly eat seafood ingest up to 11,000 tiny pieces of plastic each year.
How The Parallel Projects Started.
It all began on Earth Day 2019, when an environmental science college student, Perise Forbi, from Cameroon reached out to 8 year old,
Justin Sather, asking for help. He wanted to know if Justin could help him turn his trash into treasures in Cameroon. When Justin saw the thousands of bottles littered in the streams, he quickly agreed to help Perise find some solutions.
8,000 Plastic Bottles Upcycled to RAISE AWARENESS.
The amount of bottles illegally dumped around the town was such an overwhelming task. The two of them knew they had to start off with a plan so they agreed their first goal would be to transform the 8,000 plastic bottles Perise collected on a World Litter Run and had been left untouched in his yard for over 6 months.
Call of Action... 
The "The Parallel Projects" became a daily and weekly project between Justin and Perise. They began sharing their work on social media in hopes to bring awareness to our world's plastic pollution problem. As they learned more about the dangers of plastic pollution the put out a Call of Action on World's Clean Up Day. 
The Ideas.                                                                                                 
Since that day, dozens of ideas have come in from all around the world. So far, in "parallel" Justin and Perise have made many things such as plastic bottle animals, plastic bottle cap art, and even earrings from the bottles. The ideas have come from as far as Canada, Nigeria, Kenya, and Tanzania. Perise's 8,000 bottles have almost all been transformed into treasures but they knew their work to help the planet was just getting started. Justin, his family, and friends started completing the projects in the United States to encourage Perise to do the same in "parallel" in Cameroon. They made a great team and slowly thousands of the bottles began transforming into works of art.
The Parallel Projects began Spreading …
Justin soon recognized that other people in nearby countries had similar plastic pollution problems. People from all around the world started contacting me and asking how they could join in on the Parallel Projects. He learned how recycling centers closed down, how illegal dumping sites are used, and how plastic bottles were going into drains and making their way into the oceans, wetlands, streams, and waterways nearby.
He began encouraging children, teachers, and adults from near and far to join The Parallel Projects campaign by sharing their ideas on how to upcycle bottles and the campaign to bring awareness to our world's plastic pollution problem. Together they made cars, boats, airplanes, rocket ships and more with his friends.
NOW CREATING IMPACT.
After two years of raising awareness and learning more how and why our waterways have become covered in plastic, we are ready to create some impact with solutions.
DONATIONS WILL SUPPORT.
1) EDUCATING YOUTH ABOUT THE DANGERS OF SINGLE-USE PLASTICS 
-Including Purchasing the Book "Garbage Guts" to schools worldwide
2) CLEANING PLASTIC POLLUTION AND TRASH FROM OUR WATERWAYS  
-Goal 1,000 Pounds of trash and Plastic out of our waterways by December 2022
3) REUSABLE WATER BOTTLES WATER FILTER JUGS FOR 2 SCHOOLS (Completed)
Justin found that the many people use plastic water bottles due to the lack of clean drinking water. 
He wants to help 4 schools get Life Straw Community water filters that clean the parasites and bacteria out of water so it is safe to drink.
Justin teamed up with a company that allows you to design your own water bottle. Of course, Justin has drawn a frog on his and he hopes to create the next generation of youth that want to take care of the planet to protect their favorite animals too. We are working to bring reusable water bottles to 4 schools in Africa in addition to all the third graders at Justin's school in Los Angeles.
Grace of God: Perise (the school currently relies on rain water)
Tumekuia Secondary School: Ali (the school currently relies on ocean water)