Makers all over the world are doing their best to help with the Personal Protective Equipment deficit. With massive quantities being requested and users constantly in flux, it is difficult to organize, but a group in Silicon Valley has a solution. The C19 | BayShield app will coordinate between health facilities and makers to ensure as much PPE is distributed efficiently and effectively. This app will provide live updates, priority request sorting, processing and much more to manage stress and ensure timely order fulfillment. With makers running out of materials and stores on backorder, this app will bridge members of the community to better facilitate the PPE crisis.

Students and alumni from U.C. Berkeley, U.C. San Francisco and other collegiate institutions need your support to optimize PPE collection & distribution for communities around the globe. The existing avenues for PPE distribution are one-way and do not provide a live platform that systematically adjusts to the needs of the makers and facilities as things fluctuate. Please consider donating to expedite the development of the app to flatten the curve through protecting those on the front lines.

The C19 BayShield group has been connecting members of their community, tasking them to 3D print, gather and distribute PPE. We have witnessed first-hand the current downfalls of the PPE organization chains utilized across the country. The app consolidates various avenues, such as Facebook groups and google documents used by each community,  in order to streamline supply and demand. Your donation will support both the continuation of PPE production and the resources needed to develop this application.
For more information, visit our website at http://c19bayshield.org/ 
To read a recent article published Berkeley's College of Environmental Design, click here 
To learn about the start of this initiate, view this article  published by the CITRIS Institute at UC Berkeley.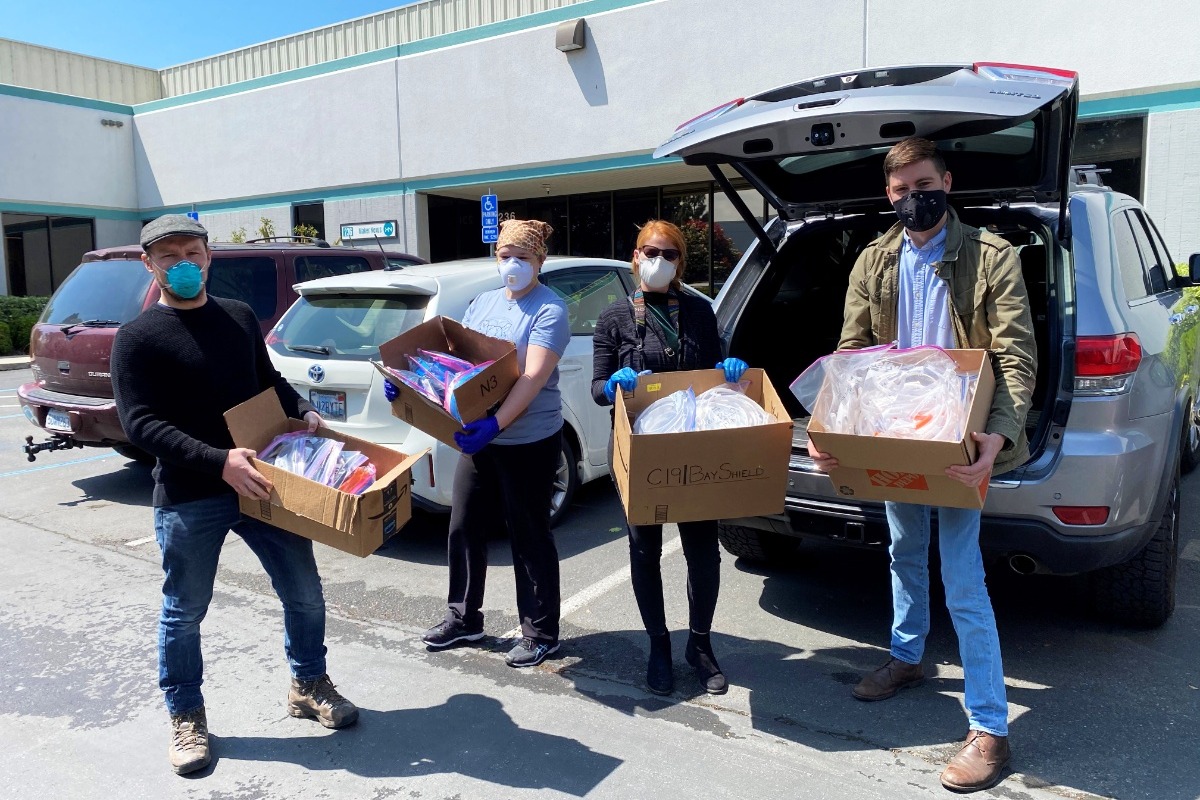 Meet our leadership team!
Become the first supporter
Your donation matters
Fundraising team: C19 | BayShield (5)
Tina Piracci
Organizer
Raised $1,180 from 16 donations
Albany, CA
Dylan Arceneaux
Team member
Raised $195 from 6 donations
Andrew McCormack
Team member
Raised $120 from 2 donations
Tina Taleb
Team member
Raised $75 from 2 donations
Jessica Gameros Gallegos
Team member