Help Put a Roof Over our Heads!
Just over a year ago, we came to Costa Rica on a "baby vacation".  Our beautiful son Julius was born here and now we have the option of permanent residency!  While we were here, without specifically looking for it, God unexpectedly opened a door in front of us, and blessed us with an opportunity to buy land and build a home in an amazing newly forming "ecovillage", where there is abundant food growing, a gorgeous river, a school for the children, and an eclectic international community.  So we took a leap of faith, not knowing how it would all work out. And now here we are, building a house!
Our vision for developing our lot includes building a small, simple house or "casita" which will eventually be a guest house but will serve in the short term as our home while we work on building a larger home for ourselves.  We are in the middle of construction on the casita now. 
At the beginning of the construction project, we thought we were going to have enough money to pay for the entire project.  But due to the combination of the house costing more than we anticipated despite our best efforts at managing the costs, along with a series of unexpected financial setbacks that have included once in a lifetime bummers such as having to completely replace our car engine ($4,000!!), and a major client who refused to pay up who owed us over $4,000 .....we are now finding ourselves out of money before the roof is even on!
And we need to get the roof on!!  The sun and the rain are doing damage to the beautiful, local and sustainably harvested wood we have installed in our home and we need to get a roof on as soon as possible!
We are just a few thousand dollars short of reaching this goal.  Once the roof is on, we can take as much time as we need to finish the rest of the house.  But we need the roof now! 
While we were fortunate to get a mortgage to purchase the lot, we have done all the construction from our savings. Now we are looking for an additional small loan to finish the construction, but we need some money immediately to put the roof on. (if you'd like to offer us a loan, please let us know!  We'd prefer to pay some interest to friends and family than a bank!)
Will you help us?  We know you want to come visit us in Costa Rica, so you can consider it an "investment" in your own home away from home in the sunny tropics!  Every little bit helps, and we will be so excited and happy to welcome  you into our casita when it is finished!
To find out more about our construction project, check out our blog at www.weehappy.com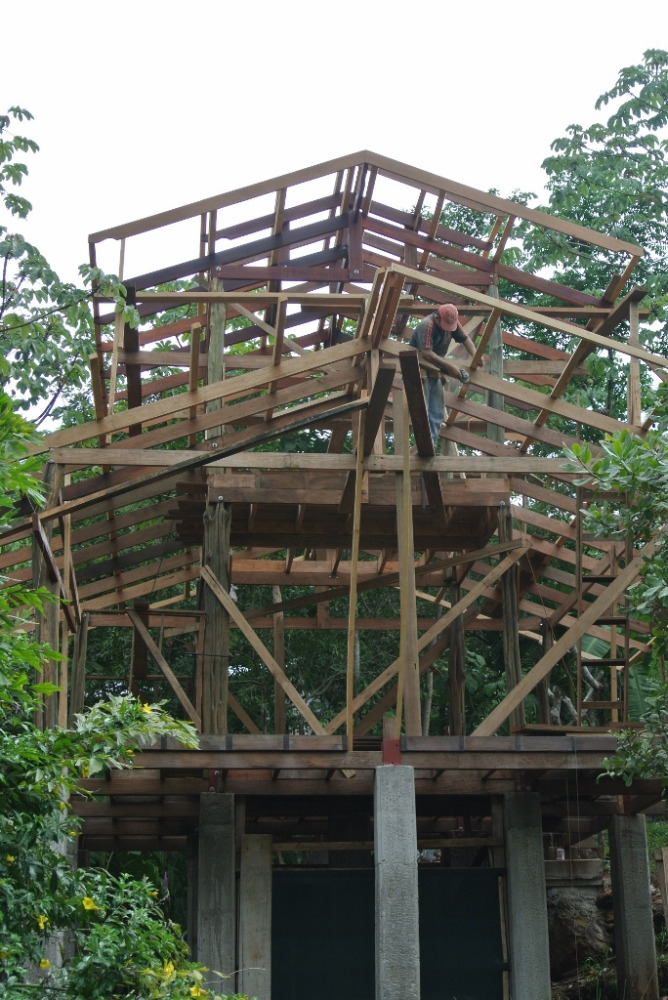 Organizer
Lita Campo
Organizer
Northampton, MA