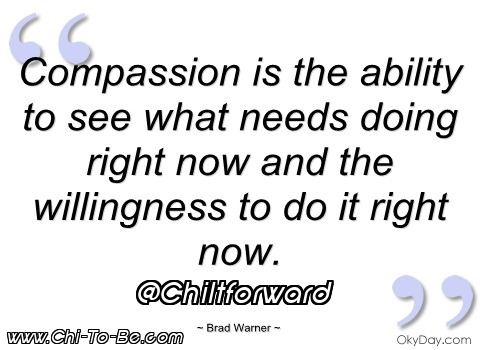 Why did I start the Chi-It-Forward Buy-A-Book Campaign?

Everyone wants more money, better relationships and more time to feel free to do whatever we wish to do.  Yet, as you know so well, stress, fear and overwhelm have reached epidemic proportions in America and globally.

Every year more and more people are feeling the pinch and noticing their stress levels accelerate. Millions are struggling to cope in a world where terror is rising, technology is more confusing, jobs pay less, and many of us feel we have less control over our day-to-day lives.

Even doctors acknowledge today that stress is a leading factor in the development of cancer, heart disease, and other life-threatening conditions.

This is the reason why 'Chi-To-Be! Achieving Your Ultimate B-All' has been a best-seller on Amazon for more than a year.

I wrote the book to help people reduce their stress, overcome their fear and eliminate their sense of overwhelm so they can be more productive and help lift up others.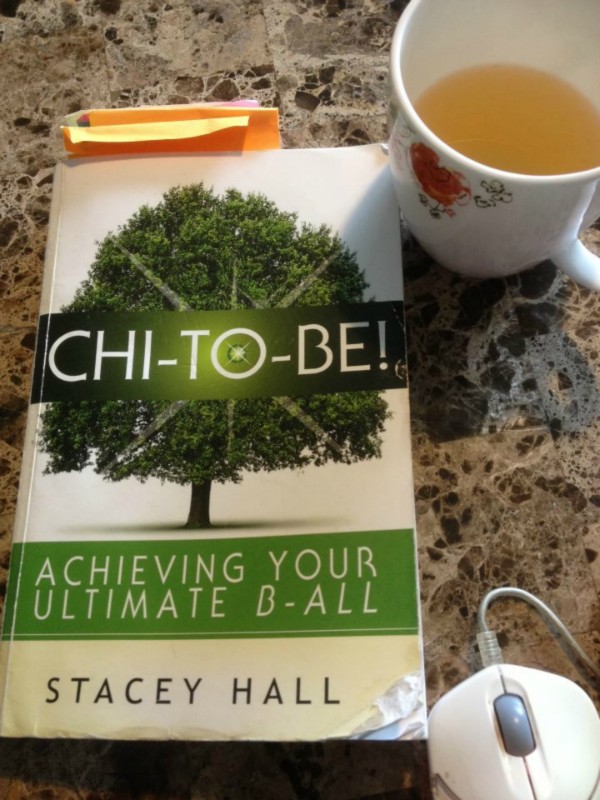 "I'm partially through Chapter 3 and I was writing out goals and my intentional activities, when part of my goal manifested almost instantly! Thank you Stacey Hall! I can't wait to see what unfolds next." -- Maria L. Rangle

"If you are considering buying this book, you are at the right place. I've made dramatic changes in such a short time and feel so wonderful about myself!" -- Kim Schultz-Ferrentino

"When my energy is feeling a little low or I am feeling 'off' and not really knowing why, I pick up my well-loved book (pictured here) to read a Chi-Lifting Energy Surge by opening to a random page. Since I decided to utilize the Chi-To-Be! Energy Surges in my life everyday and to be a 'Chi-Lifter' by sharing them with my family and friends, feelings of being scattered, confused, frustrated and at cross-purposes are just memories." -- Lisa S.

Testimonials like Maria's, Kim's and more* are so important to me because it means many more people are living with greater ease as a result of reading Chi-To-Be!

The purpose of this crowd-funding Pay-It-Forward Campaign is to help as many people as possible live stress-free by selling-out the last 1400 copies of the first-edition of Chi-To-Be! Achieving Your Ultimate B-All .

And, your purchase of the 1st edition will make it possible to publish the 2nd edition of Chi-To-Be! and provide the funds to promote it so we can save the lives of even more people stressed to the snapping point.

There are only 1400 copies of the 1st edition of Chi-To-Be! remaining in my publisher's warehouse.

Thank you for helping me get them out of the warehouse and into the hands of the people who need them the most!

In exchange for your $25.00 donation or higher Reward Level package donation, I will provide you with one or more copies of the book -- for you to share with those who you know need it the most -- those who are on the edge financially, mentally, and emotionally...right now!

Your donation in any amount -- as well as sharing this page with others you know -- qualifies you as an official 'Chi-Lifter'!




"If I could climb through my computer to give you a BIG HUG, I would do it right now!!! Tonight, I started reading your book, "Chi-To-Be"!! I started to read it awhile back, but stopped because of everything that is going on in my life right now. I skipped to Chapter 4 which had my interest because I've been having this battle with myself and been having trouble making a decision about something. In Chapter 4, those 5 questions that you have us ask ourselves were AMAZING!!! It even had me in tears after answering them because those questions helped me with my decision over the battle that I've been fighting with myself lately!! THANK YOU!!!! Those questions helped Me to see things more clearly, and I am so grateful!! God Bless You!!"
-- A reader of 'Chi-To-Be! Achieving Your Ultimate B-All'*


JOIN ME -- if you know someone who is definitely stressed to the snapping point -- perhaps a friend, a teacher, a caregiver, a Mom, a Dad, or you --THANKS FOR PURCHASING one copy of the book at the BRONZE or SILVER Level to give to them as a gift...or to donate to your local library. (Scroll to the bottom of this message to read the book reviews on Amazon.)

And, if you know MANY people who could use a chi-lift -- THANKS for participating at the GOLD, PLATINUM or DIAMOND Level. At these 3 levels, you will receive access to one or more of my success-boosting Audio Coaching Programs (scroll to the bottom of this message for details on these Programs**).

"Anyone interested in living life FREE of mental blocks -- check out Stacey Hall's Chi-To-Be! audio coaching program! I enjoyed attending Stacey's Chi-To-Be! workshop. I purchased a set of the Chi-To-Be! book, CD set and Achievement Guide and am looking forward to sharing the program with my business team." -- Angela Shim*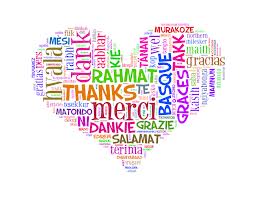 To say 'thank you' for your participation, all Reward Levels Include: Recognition of your participation as a Sponsor in the 2nd Edition of the book.
Bronze & Silver Levels -- Your Name (if you wish)
Gold & Platinum Levels -- Your Name and Business Name (if you wish)
Diamond Level -- Your Name, Business Name, and Website (if you wish)

Plus, everyone receives a FREE subscription to my Weekly Chi-Lifts -- get yours at http://www.chi-to-be.com/blog.

"I can't say enough about this book Chi-To-Be! Achieving Your Ultimate B-All by Stacey Hall. It has literally changed my life! Before reading and implementing the energy surges I was feeling stressed, anxious and overwhelmed. Today I can honestly say that I am calm and accomplishing huge numbers of intentional activities on a daily basis. Shortly after reading the book I got so much accomplished that I felt like I had gained an entire day. The amount of work I have hasn't changed - what has changed is how I go about accomplishing it each day with the Chi-To-Be energy surges from Stacey Hall's book."
-- Brenda Wiener

When you donate, be sure to include your mailing address so that I can get your book(s) sent to you immediately.

And, to those who donate at the Gold, Platinum and Diamond Levels -- be sure to include your email address, too, so that I can contact you with the details of the personal coaching programs included at these Levels. These coaching programs are also transferable if you wish to gift yours to a friend, as well.

If you have questions about the legitimacy of this Campaign, please contact me, Stacey Hall, or Troie Battles at Life Science Publishers, [phone redacted].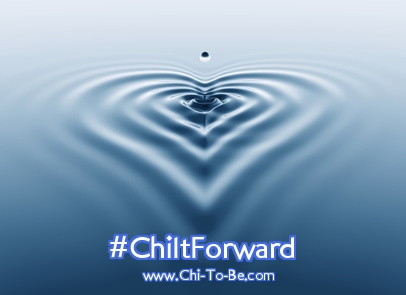 PLEASE NOTE: Donations for books to be shipped outside of the United States will incur additional shipping charges. For information about shipping charges, please contact Matt McCready at Life Science Publishers, [phone redacted].

With Chi-Light,
Stacey Hall, L.S.H., C.N.T.C., C.A.C, C.R.T.S.
Founder and CEO - 'The Hall Institute of Intuitive Wellness'
Best-Selling Author & Radio Show Host

BE Energized -- BE Powerful
Keep Your Eye On Your B-All!
http://www.Chi-To-Be.com

Twitter, http://twitter.com/ChiToBeMovement
Facebook, http://www.facebook.com/ChiToBe
LinkedIn: http://www.linkedin.com/in/staceyhallchitobe

*To read more reviews of Chi-To-Be! Achieving Your Ultimate B-All, visit Amazon at http://www.amazon.com/Chi-To-Be-Stacey-Hall/dp/0615468012/ref=sr_1_2?ie=UTF8&qid=1366590652&sr=8-2&keywords=Stacey Hall

To view short videos on each of the Chi-To-Be! Energy Surges shared in Chi-To-Be! Achieving Your Ultimate B-All, visit youtube: http://www.youtube.com/playlist?list=PLKv-Sx_43p_r95OF5iOJJAmqpls2uV5do

**'Easy Attraction Mastery Mentoring' Program -- a 6-Hour Fast-Track Audio Coaching Program for those who are tired of waiting for their success to arrive, or who are surrounded by energy vampires, and/or those who desire to attract the relationships of their dreams.

**'The Block Is Gone' Mentoring Program -- a 6-Hour Fast-Track Audio Coaching Program for those who intend to clear the emotional blocks which are causing them to make the same mistakes ... over and over again.

**Chi-To-Be! Coaching Club -- For a full 12 months, members have access to a monthly 1-hour group conversation with Stacey Hall to delve deeply into one chapter-a-month of 'Chi-To-Be! Achieving Your Ultimate B-All'. Members also receive a private half-hour coaching session monthly with Stacey to quickly gain mastery in the Chi-To-Be! Energy Surges to achieve their goals with velocity and ease. Plus, members have access to a recorded monthly training tip from Stacey and/or one of the Chi-To-Be! Masters. All Club Members are also welcome to be a featured guest on the Chi-To-Be! Experience Radio show to promote their activities and events. As an added BONUS through this GoFundMe campaign -- The DIAMOND LEVEL also includes FREE access to BOTH the 'Easy Attraction Mastery Audio Coaching Program' and 'The Block Is Gone' Audio Coaching Program!!!

Organizer