Bullies & Friends Documentary Film
According to the Centers for Disease Control, "Bullying among school age children is a major public health problem". The CDC has also shown the connection between bullying and depression in teens, and in some tragic instances, the connection between bullying and suicide.

The CDC states "Suicide is the 3rd leading cause of death among children ages 10 - 24".

Our 2-hour documentary film, BULLIES AND FRIENDS  which provides solutions to bullying to teens, schools, parents, and communities, was made in order to prevent bullying, to be an educational resource for schools, and to prevent future teen suicides related to bullying. 

Right now, the film is in final post-production and is being prepared for global release on television, DVD, web streaming outlets. 

But we need the community's help to provide for the costs of prepping a film technically for multi-platforms of distribution as each platform whether its Netflix, iTunes, DVD, TV require different formatting. The film also must provide for FCC required Closed Captioning, E&O Insurance that all TV shows and movies must have; legal costs, sound and music production in studio, studio color, licensing, websites, production costs, equipment. 

We're offering Film Perks from contributed by Emmy award-winning actors/producers, and award-winning authors, filmmakers, designers, for your support. And the film is offering various Film Perks where you can be part of our movement to prevent bullying and teen suicides. 

BULLIES AND FRIENDS received the UNITED NATIONS ASSOCIATION "Impact Filmmaking Award", has been recognized as an Educational Resource to prevent bullying by academic outlets and organizations, and is being requested by schools, colleges from 14 countries, in addition to throughout the U.S. and Canada.  

This independent film was self-funded through in order to prevent another boy or girl from taking their life due to bullying and has had a tremendous effect at schools' focus group screenings of preview segments of the film.

Once the funding's raised, this movie can complete the technical work and be delivered to the film studio in Los Angeles standing by for the studio technical work so the film can be released globally.

ABOUT THE FILM

What makes this film unique is it provides solutions to bullying to teens, schools, parents, communities. 

 BULLIES AND FRIENDS  is listed as a bullying education resource in the University "Psychology" Textbook by MacMillan Education Inc. Publishing/Worth Publishers, New York.

In addition to providing solutions from experts, teens, the Film tells of bullying incidents across the globe including the story of Amanda Todd, who committed suicide due to bullying,  and other childrens' lives lost to bullying.

BULLIES AND FRIENDS explores the bullying epidemic by focusing on the true story of a 14 year-old girl named Dawn, who, after being bullied by three girls at her school and threatened with death, committed suicide. In her suicide note, she named those girls. It led to the landmark precedent setting court case where 3 teens stood trial for bullying, and utilized Restorative Justice.

VIDEO: Behind the scenes of why we made the documentary, and CDC bullying statistics:

BULLIES AND FRIENDS  is teamed with our friends at:
 the AMANDA TODD LEGACY and
NATIONAL VOICES for EQUALITY, EDUCATION & ENLIGHTENMENT in our combined effort to stop bullying and help teens across the globe with this special film

Our film team includes Award-Winning Filmmakers:

Cassidy McMillan , Director, Writer & Producer 
Elisabeth Fies , Associate Producer, 2nd Unit Dir. of Photography
Brenda Fies , Associate Producer, 2nd Unit Sound

More of our Film Team  & Crew at www.BulliesAndFriends.com

The FILM: 
BULLIES AND FRIENDS  includes bullying prevention solutions from experts and teens themselves, including the compelling interview with one of the teens who stood trial for bullying. She wanted to share her story in this film in order to prevent future tragedies and to let teens know what they can do right now to better communicate and to stop bullying.


BULLIES AND FRIENDS provides solutions from experts including Psychologist/NBC "TODAY" Show Contributor,  best -selling author Dr. Michele Borba: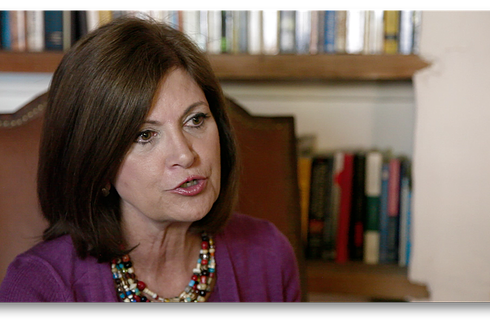 And includes the interview with the Judge who presided over the landmark court case  and handed down the precedent setting ruling, including restorative justice aspects and a First Nations Sentencing Circle. The Judge's insight into the legal issues surrounding th ebullying crisis for teens provides invaluable information to educators, parents, and teens.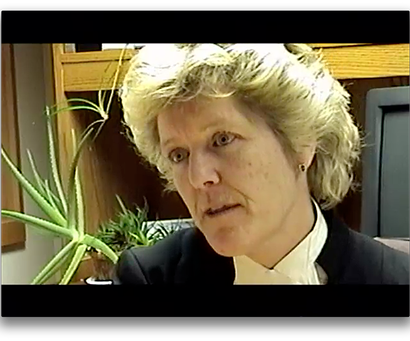 PRESS/MEDIA on the  documentary film:

 DyNAMC Magazine - Jan. 2016 Issue "Changemakers" Our film's director selected as DyNAMC Magazine's Changemaker in the Film Industry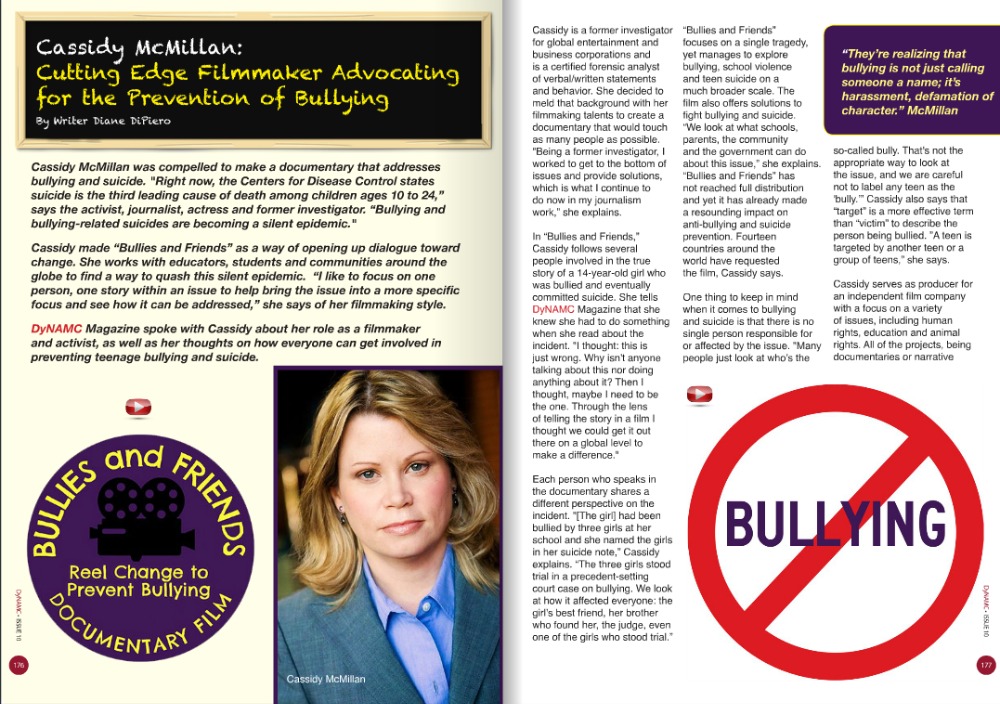 Crisis Prevention Institute:  article on Bullies and Friends 


CNN's Kyra Phillips, Rachel's Well Christine Eads, Co-Hosts of "The Mom Squad Show"; discuss Bullies And Friends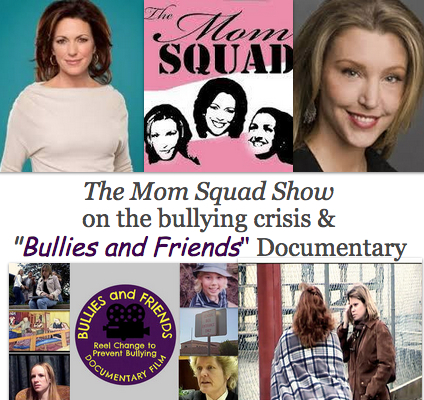 How to Reach Us: Email: [email redacted] 
Film Official Site: www.BulliesAndFriends.com
 Facebook Page: Like film page for updates 
 www.facebook.com/BulliesAndFriendsFilm 

Thank you for your support of our work to prevent bullying with release of this film.

Organizer
Cassidy McMillan 
Organizer
Mission Viejo, CA