Integrous Women Impact Trip
Integrous Women is a social enterprise on a mission to empower women entrepreneurs through personal development, creating and scaling a business with a mission, and giving forward in order to leave a legacy with integrity. We believe in the power of giving forward by creating a sustainable impact for those in need.

How do we create impact for those we serve? By empowering the women in our community to leverage each other's unique brilliance. We engage women with a social cause to ask for help and leverage the resources of others in our community. We focus on win-win collaboration, authentic connection, and a growth-minded community. By supporting our heart-centered women to lead purpose-driven lives, we are building a movement of integrous leaders whom are creating a more positive, impactful world for us all.

We're not here to simply give things to those in need. We're here to empower them to support themselves to enhance the health of their community. Whether it be economic, social, or physical health needs, Integrous Women are the bridge between the resources that will sustainably support a community and the resulting impact that it will create.

Check out: Esperanza y Futuro Video 


In April 2018, four Integrous Women were provided the opportunity to go to Guatemala and learn from the children and staff at Esperanza y Futuro. This orphanage has created an environment to build hope for a better future in children seeking refuge. Physical and psychological abuse are forms of Adverse Childhood Events (ACEs) experienced by the children 18 and under who live here. These ACEs, and other forms of abuse and neglect, are known to affect the children at he cellular level which in turn affects their future physical and psychological health



Sadly, all of the children of Esperanza y Futuro have faced such traumas. These are innocent children, who deserve to be heard and given hope.



As Integrous Women, we are seeking to break the cycle of trauma and loss of hope for a future. This journey began when we visited the orphanage, seeking to understand the dynamics of the staff and children. We sought to understand their values, their mission, how they perceive themselves, and what they would like to see change. By understanding these things, we have now come back and are working together with Western Youth Services to provide Esperanza y Futuro the resources for them to structure a program within the orphanage that will support building Resilience and healing. 



Its time these children stop just surviving, and start thriving.



We are asking our community to help us raise funds that will go directly towards the resources necessary to making these efforts authentic and sustainable. As a community, we can come together to create a real difference for these children. The orphanage is facing many detrimental challenges. Funds raised will go directly towards funding research, creating awareness, trainings and support so they can overcome these obstacles. We started with researching, understanding, and getting to know Esperanza y Futuro. Now, based on what we have discovered, we are facing these obstacles head on and spearheading the development of the resilience program through partnerships and community involvement. Once developed, we will work with Esperanza y Futuro to train and educate the staff and children who can thrive once given the strategies to be resilient.



Thank you for taking the time to read through our story and we look forward to saving the hearts and minds of the beautiful children of this orphanage!

To learn more about our story and collaboration... 

visit: https://casadevidaguatemala.com

e-mail: [email redacted]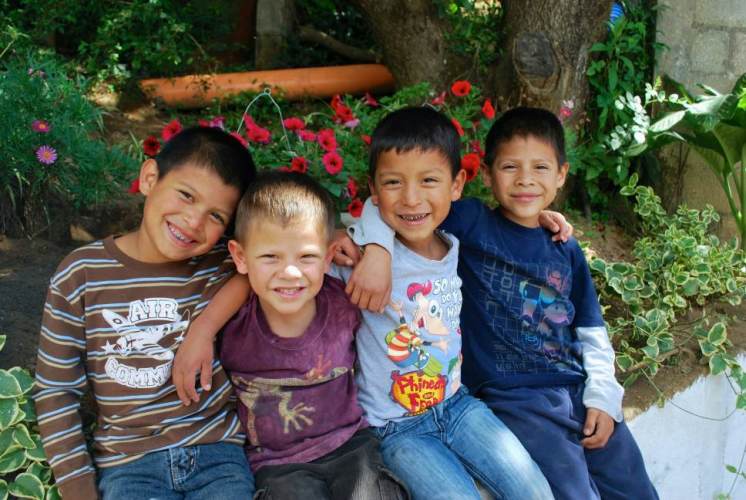 Organizer
Nathalie Keeler 
Organizer
Newport Beach, CA