Build a well for Paha Ponies Rescue
Please help Paha Ponies Spanish Mustangs Rescue Sanctuary build a well before the winter!
This fundraiser goes to support Adam Edwards of Paha Ponies raise enough funds build a well for the property where 47 horses currently reside. 
Adam is striving to operate a Spanish Mustang preserve at least 25  horses that will stay on this 1000 acres property, living as wild herds. Currently we are looking for homes for 15 foals which will be transported to foster homes to receive more training before October. 
Since May 2018 Adam has cared for these horses. His previous fundraiser successfully raised $3500 which has gone to pay for either pens, structure, or hay. Adam spends about 2 hours daily just to water these horses as he currently does not have a water source on the property where the horses live. He drives a large water container to fill it up on a nearby property and brings it back to get these 47 horses water. 
Driving back and forth during the summer for water is tedious and time consuming yet doable.  However, winter time is creeping up upon us and driving up muddy and icy dirt roads to pick up water may not be possible and a real solution is needed urgently.
Please help us raise the money needed for Adam to build a well on his property to make the task of watering these horses a simple one for the winter! 
We have calculated the cost to be around $3000 to build a well and will ensure that the ponies that winter in the Sanctuary have access to water. Lets get those horses a well! Any support would be greatly appreciated!
What Paha Ponies Spanish Mustangs has accomplished so far from our previous campaign on GoFundMe:
- Adopted and rescued 25 horses coming from a closing down Mustang preserve
- Taken on an additional 20 foals in need of training and homes
- Gathered a support team of volunteers who has helped train and working on placing these foals in foster and homes around the country
- Build structures and pens to be able to host 24 foals while in training
- Been able to feed and deworm foals and horses for 3 months 
We are SO grateful to anyone that has donated previously, this is our homestretch before the winter, lets make this happen for Adam and these magnificent horses that he is supporting!
This is the amazing life these Spanish Mustangs that are staying on the property have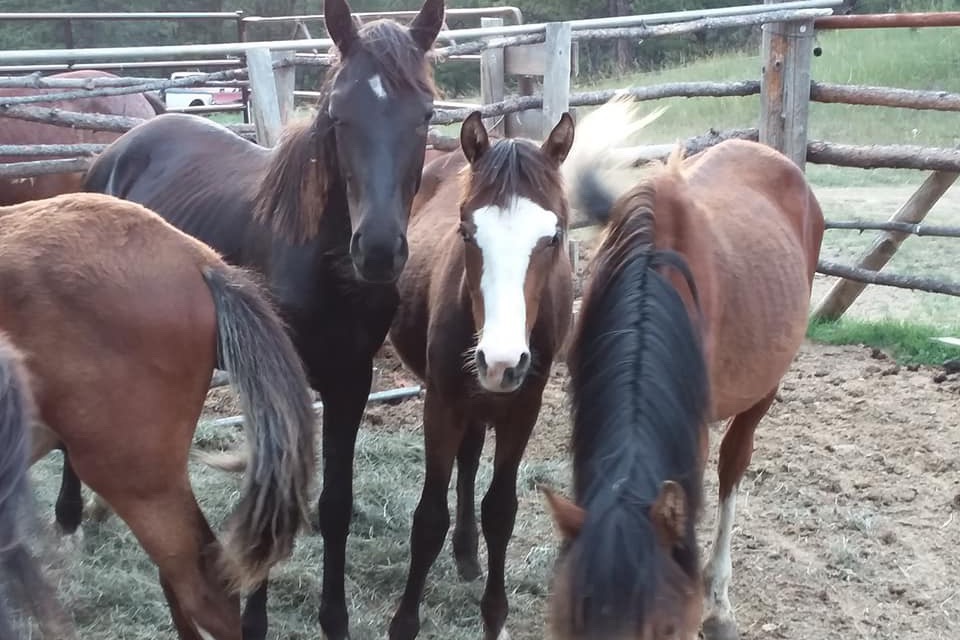 Second ten foals arrived in July 2018
During our foal gentling in early June we had 5 trainers volunteer their time to get these semi wild foals used to humans and to be ready for adoption.

Organizer and beneficiary