Buddhist Monk Practice Residency
My name is Hōzan Shōdō Ryan McGee. You can call me Shōdō. My goal is to raise money for my practice residency at SokukoJi Buddhist Temple Monastery in Battle Creek, Michigan. I will be functioning as the Ino in training, where I will  be responsible for overseeing the forms in the Zendo, or meditation room, and the ritual practices at SokukoJi. This is a six month commitment, starting in November of 2020 and ending in May 2021. 

A bit about me:
I moved into SokukoJi Buddhist Temple Monastery in May 2018 as a lay practitioner, having previously received lay ordination October 28, 2017. This is when I received my Dharma name of Hōzan Shōdō (Dharma Mountain, Shining Path). My first assigned role was that of Shissui, or work steward, where I helped with the physical upkeep of the monastery grounds and oversaw communications between many contractors and outside vendors when we needed additional help. I have been functioning in the role from then until now.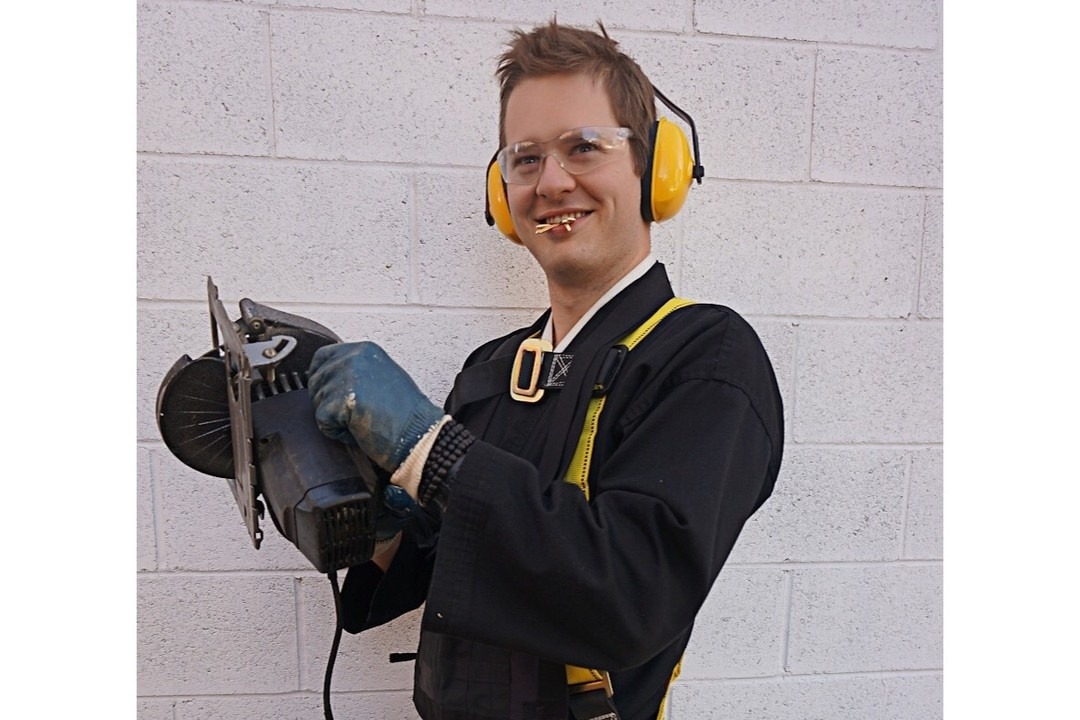 Since my lay ordination, I received permission to become a fully ordained Buddhist priest and monk. I have spent the last few years gathering materials and sewing my okesa, or monk's robe, and I am slated to be formally ordained as a Buddhist priest this November. The Ino residency is a requirement of full ordination at SokukoJi. 




What exactly do I plan to do?
I plan to spend these six months cloistered in the monastery proper. The funds will allow me to forgo the need to seek outside work to support my practice, which will permit me to stay at the monastery as much as possible without leaving. My monthly costs include tuition, food, bills, and money for my monk garments. This consists of a juban, kimono, and koromo, all of which are currently being sewn locally and to my exact measurements.
During my residency as Ino, I will be included in all of the comings and goings of the other nine current practice residents. I will greet new practitioners and teach meditation to new guests. There is much about the role of Ino that I have yet to learn, and my stay in the monastery will see that I learn that as directly as possible. 

Why is Buddhist Monasticism important?
While I cannot speak to how this topic affects others, I can say how it has shown up in my life.
I met Sokuzan, Abbot of SokukoJi Buddhist Temple Monastery and my Dharma Teacher, in 2015 while I was admitted to an inpatient drug rehabilitation center in Battle Creek, Michigan, minutes down the road from the monastery. I was immediately captivated by Sokuzan, his Teaching, and his practice that he was encouraging: seated meditation. 
It was very difficult to begin this practice in a rehab facility. Fortunately, the treatment center had arrangements that allowed Sokuzan and his closest monks entrance to the facility, likewise allowing patients access to the monastery Sunday mornings and Wednesday nights to attend Sokuzan's Dharma talks where he taught directly to the community and responded to questions about practice and spiritual inquiry. There wasn't a single class I missed where Sokuzan and the monks came in, and I never missed a chance to go to the monastery on Sundays and Wednesdays. I even got permission to go to an all-day retreat, or Sesshin, at SokukoJi, which fell on a Saturday and wasn't normally offered to the patients at the rehab. Since I had shown a connection with SokukoJi, I was given permission from the administration to attend the 12-hour practice day.
After my stay in rehab, I began a one-month residency at SokukoJi. There, I was required to mirror and immerse myself in the life of the monks. We began each morning around 6:30 with the temple bell and began seated meditation at 7:00. We ended the first sitting period at 9:00 and conducted our samu, or work, meeting. We would be assigned work tasks and communicate our daily schedule with the residing Ino. At noon, we attended book study, going into ancient Buddhist texts and some contemporary ones, too. We began meditation again 2:30-5:00, after which the Sangha, or group of practitioners, ate communally. We finished our nights with a 7:00-9:00 meditation period followed by some well-deserved rest. This was repeated daily, with some alterations for the weekend. This describes the same practice that I have been observing since moving in fulltime two years ago. 
This practice has been and continues to be the foremost tool that helps me work with my self-delusion, addiction, and negativity. During my Ino residency, I hope to continue learning about the practice that has helped me so that I may be of service to others with similar needs.
What tools/support do I have in this venture?
I have an established spiritual practice and a strong, loving community of supporters and fellow practitioners. I have five years of direct involvement with the SokukoJi Sangha, where I feel supported throughout my practice. 


Where does the money go?
~$2000 for tuition
~$1800 for current monthly expenses (ongoing personal bills, payments, etc.)
~$700 for my monk garments (juban, kimono, koromo)
~$500 for miscellaneous expenses. 
I very much appreciate the time you have taken to read this. Any donation will help me realize my goal. Please share as it seems fit to you. 
My deepest intention is that my continued practice will become a service to others.
Thank you again.
Shōdō

Organizer
Ryan McGee 
Organizer
Battle Creek, MI
#1 fundraising platform

People have raised more money on GoFundMe than anywhere else. Learn more

GoFundMe Guarantee

In the rare case that something isn't right, we will refund your donation. Learn more

Expert advice, 24/7

Contact us with your questions and we'll answer, day or night. Learn more