Have you met Buckley? If you have, I gaurantee you remember him. He truely has a heart of gold. He loves everyone he meets with a slobbery kiss and a feriously wagging tail.

If you have not met him, let me tell you a little more...He is the kind of partner that never leaves your side. He will always lay with you when you are feeling sick or down and out.


He always finds the best in everyone and teaches you to be patient.

He loves to have fun and doesn't waste a minute getting you involved in a game of tug of war or following you on an adventure.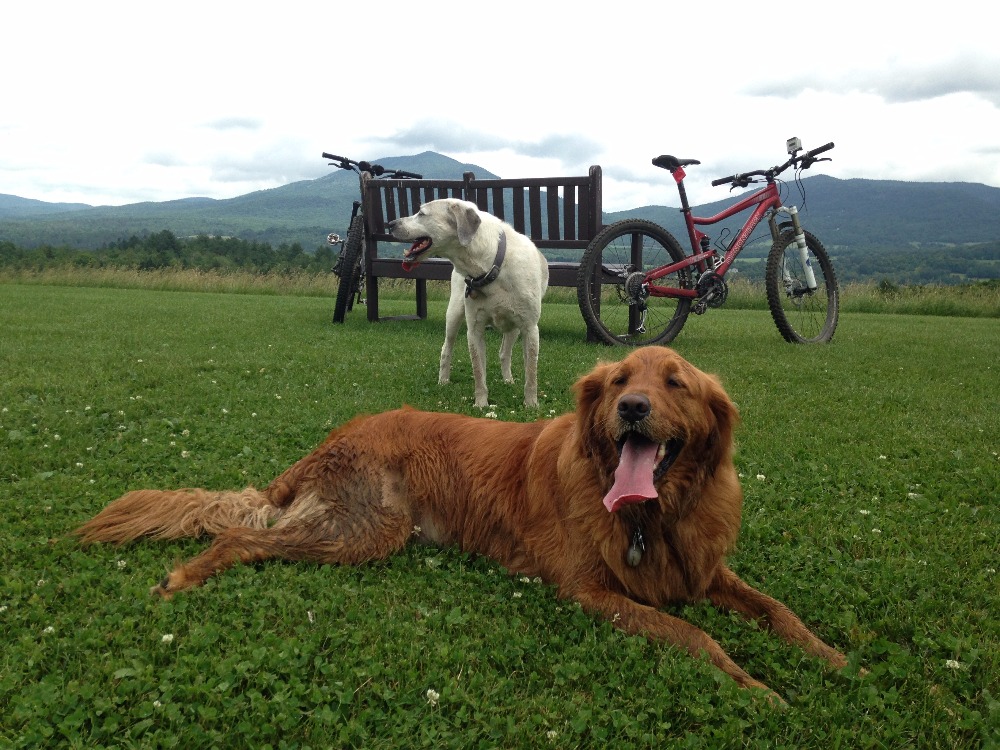 He simply is the type of dog you don't forget. If you haven't met him, I hope you do because he is gauranteed to put a simle on your face.

Buckley is currently sick. Very sick.  He has been hospitalized since Tuesday and just recently they diagnosed him with Endocarditis. Endocarditis is a medical condition in which the inner lining of heart has become inflamed in response to an infection in the body. Generalized infections in the body may invade the inner lining of heart, as well as the valves of the heart. If the underlying disease if not treated in time, complications can lead to heart failure and death. The treatments require hospitalization and as you can imagine are very costly. 
BUT the clinic says he has a fighting chance if he stays on the IV antibiotics. And that is a chance we are going to take. 
To-date Mike and Anne (Buckley's parents) have been billed $10,800 just to diagnose and start treating this disease. He needs to stay until at least this Sunday which will bring the tally to $13,000. If all goes well (fingers crossed) then, Mike and Anne will take him home but he will still undergo treatments for a few months to come. Another $2,000 in additional meds to be administered at home, and weekly checkups to monitor his blood cell levels.
If he is not ready to come home on Sunday, it will cost an additional $1,000 a day to continue his treatment at the hospital.
Buckley will be 6 years old in July and has plenty of life left to live. He has given so much to everyone he meets...Its time for us to give something to him in return.
We understand financial times are tough for everyone. Please believe us when we say we would not be asking if we didn't truly need your help. We are not trying to recoup our costs, we are just trying to give Buckley the best fighting chance and that may require him staying in the hospital past Sunday. Know that even the smallest donations will not go unnoticed. Anything, anything at all that you can give (even if its just words of encouragement) will be graciously appreciated and go directly toward helping Buckley get better. 
Thank you,
Wag Wag Wag,
Love,
Buckley, Mike, Anne and Duncan