Save The Youth: Support YM
 بسم الله الرحمن الرحيم
1. WHY DOES YM EXIST? WHY DO WE NEED YM? (see attached video)
YM works on a peer-level interaction. There are concerns that others (whom are no longer at the age YM works with) dont understand. The situation of Youth in America is simple:
-We've seen Needlemarks in arms of middleschoolers (heroine/cocaine/etc.)
-We've spent time with teenagers that grew up in Muslim households and masajid that ask, "How do you know God exists?"
-We've watched kids that run around in Masjids stop coming, with snapchats/facebook/instagrams of rolled up blunts [weed].
-We've worked with Muslims that may have been okay earlier on, but once in college, found alcohol and women.

We as youth can attest that there is struggle to be an openly practicing Muslim. There is struggle to fight off doubt in Islam. There is struggle not to conform into toxic partying, relationships. There is a struggle to live and breath and identify as Muslim. 
The youth need an outlet to freely express their religion with out being criticized and also a place to come to at the end of the day when everyone has turned there back on you: brotherhood. The youth need a place where they won't lose Islam - in fact, they need a place where they can find it. A place where especially sunday-schools or even Islamic Schools are simply not enough.



2. BUT WHAT IS YM? (see attached video)

50+ chapters (neighbornets) across the country - found largely in California, Connecticut, Florida, Illinois, Massachusetts, Michigan, Texas, New Jersey, & New York.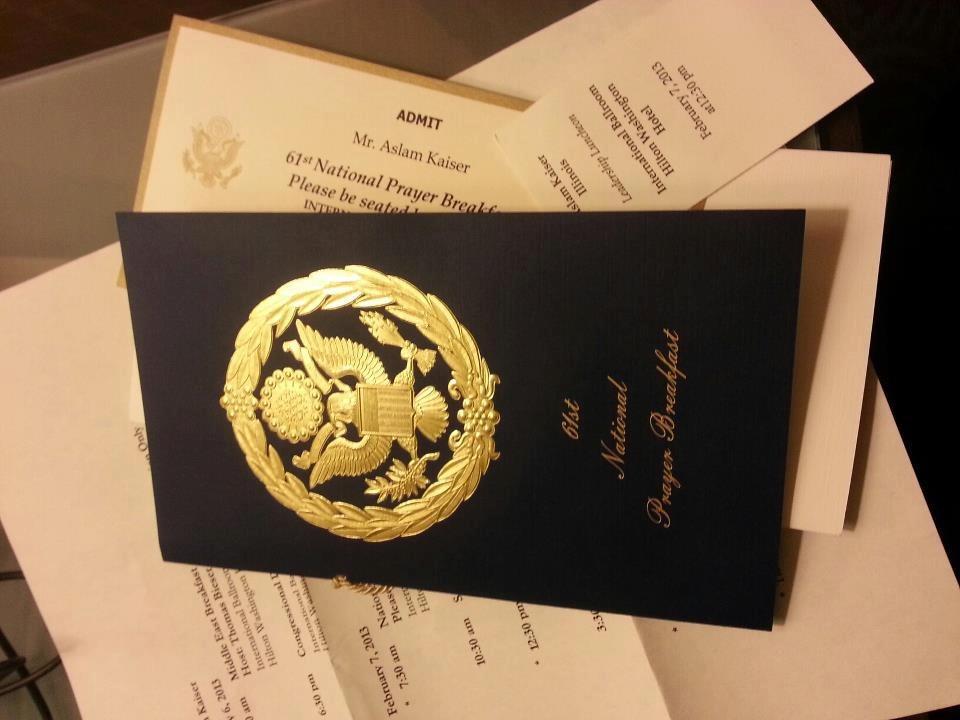 YM was invited to represent as the 'Largest and Most Influential Muslim Youth Organization In The US' at the 'National Prayer Breakfast' in Washington DC.


YM creates a hospitable environment for the facilitation and development of Muslim Youth, through meeting up every week without fail for Tarbiyah & Brotherhood. Keeping the trouble out and nuturing the good is YM in essence. YM gives youth a role to play in a larger front of society - to build a leader, to take leadership in YM means to help your community with utmost sincerity.

"A good friend and a bad friend are like a perfume-seller and a blacksmith: The perfume-seller might give you some perfume as a gift, or you might buy some from him, or at least you might smell its fragrance. As for the blacksmith, he might singe your clothes, and at the very least you will breathe in the fumes of the furnace." [Bukhari]


3. NOW WHERE DO YOU COME IN?
YM BROTHERS FISCAL EXPENSES -- PROFIT & LOSS -- NET LOSS OF $20,000+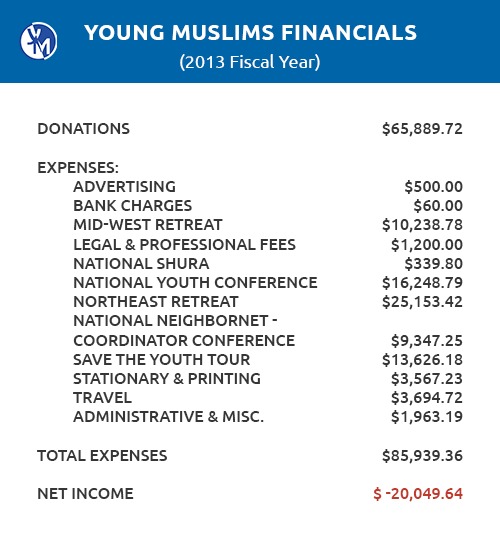 TOTAL DONATIONS: $65,889.72
TOTAL EXPENSES: $85,939.36
NET TOTAL INCOME: $ -20,049.64
It's no lie that we are in need of money. In order to carry out the operations of the Most Influential Muslim Youth Organization in the U.S., there are expenses that are the cost of operations and activities that embody the YM goal. We are simply asking for $5000 to solely help defeat our deficit. Literally, this is a case where every donation does matter.
To continue to help YM, create an installment payment for the year at www.ymsite.com/v2/donate .
Donations

Organizer
#1 fundraising platform

People have raised more money on GoFundMe than anywhere else. Learn more

GoFundMe Guarantee

In the rare case that something isn't right, we will refund your donation. Learn more

Expert advice, 24/7

Contact us with your questions and we'll answer, day or night. Learn more