Become A Sponsor - Bryce Cornet
I am an aspiring racecar driver from Norman, Oklahoma. I discovered my passion for racing while piloting my first kart at the age of six. Growing up in Norman, Oklahoma provided me with the opportunity to not only train at Oklahoma Motorsports Complex, but also drive for one of the most prestigious karting teams in the world.
In 2009, I attended the Bridgestone Racing Academy in Toronto, Ontario, Canada where I developed the skills needed to be competitive in a race car. On the second day of the academy, I set the track record. Jamie Fitzmaurice, the chief instructor at the Bridgestone Racing Academy, commented on my driving while at the academy, "Not all karters manage the move to racecars well; Bryce not only displayed an admirable level of adaptation, he also applied an impressive level of risk management during the Wheel to Wheel portion of the course."
In 2010, I was diagnosed with Wolff-Parkinson-White Syndrome (WPW) with Supraventricular Tachycardia (SVT). The syndrome caused heart symptoms that limited my racing and drained me financially. I have had two catheter ablations and even though I am happy to say that the procedures were successful, the medical bills have limited my racing.
I am confident I have what it takes to be successful at the next level, but I cannot take the next step without your help! Your contribution will enable me to fund a season in formula cars and further my racing endeavors.
I sincerely appreciate all contributions! Contributions of any amount will get me that much closer to achieving my racing dream!
Thank you in advance for your support,
Bryce Cornet
Bryce Cornet's Website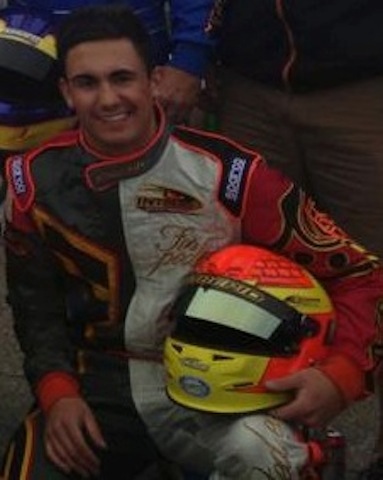 Organizer
Bryce Cornet
Organizer
Norman, OK