Hello to everyone: Friends, Family, Strangers,
Our dog Bruno is honestly the greatest gift we have ever received. For the past two months we have been trying to diagnose him. He started limping one day and we just assumed he banged his leg, (he is known to be very clumsy), he also has severe separation anxiety when either my husband or I need to leave the house and jumps on the door, so it all seemed to make sense.
When the limping did not go away after two days, we reached out to our vet for fear he had fractured something. We had started him on some pain killers because he was still using the leg, just with less pressure.
Long story short, we took him for x-rays and his bone was looking abnormal. We took him to a specialist, and were advised to get a CT Scan. We got the results yesterday, after a long two months of wondering what this could be and having no answers. We have spent so much money already, we have nothing left and it is not a great feeling. We were able to borrow some money from a generous family member, but unfortunately these special doctors are very pricey. The next step is fully diagnosing the problem. 
We are going to need a lot of money just to get a biopsy to confirm whether it is a fungal infection or bone cancer. This is so hard for us, but we had to ask for help because Bruno is the greatest dog.
For those of you who are lucky enough to know Bruno, you already know just how amazing he is. For those of you who do not know him: He is the most loving, caring and silly dog. He loves everyone, from children to the elderly, he is amazing. My grandmother is not a fan of animals, she never had them growing up, and she absolutely adores him. She talks about him all of the time to everyone she meets. He is that memorable. He is a gift to everyone he meets.
For me, Kiera, Bruno is my entire world. I suffer from severe depression and anxiety and Bruno has gotten me through two of the hardest years of my life. He is so affectionate, he knows how to calm me down and he is honestly everything to me. I can not even begin to imagine a world without him. Bruno chose me when he was just 6-weeks-old. His whole litter was put into a room with me and while the others ran around playing he kept jumping into my lap and kissing my face. He adapted so well to our home the very first night he stayed with us. It was a perfect match from day one. He is my son, my amazing wonderful Bruno. He is my angel sent to me directly from heaven, which is why this is so hard and we need to exhaust all options before giving up all hope. I cannot watch him suffer.
Joey and I would be so grateful for any help at all. This is sadly something that is so unexpected because he is only 3-years-old, so we were not expecting to have to deal with something of this magnitude for at least a few more years. This is extremely unfair and it would mean everything to us if we could finally get to the bottom of this and get our Bruno the best care he can get. 
Please help us end this miserable mystery. For two months he has been using 3 legs and has been mopey and sad. The faster we can get the money together the faster we can have an answer and help him be the happy dog he once was. You will never understand how grateful we are for any of you who have even read this. Anything will be more appreciated than you will ever know.
Thank you so much,
Sincerely,
Kiera and Joey LoSacco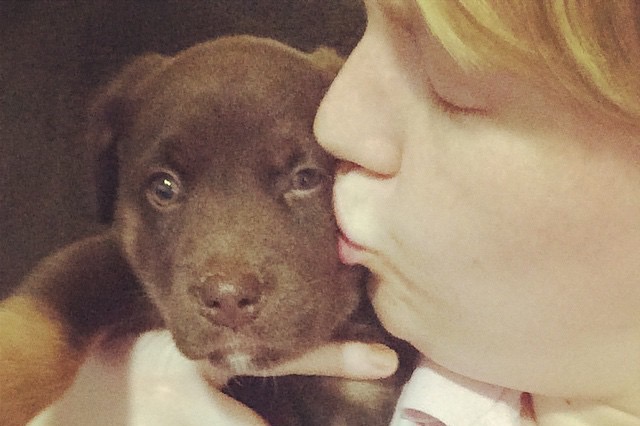 Organizer
Kiera LoSacco
Organizer
Lodi, NJ