Help Brittney's Brain & Body heal
Hi everyone!
My name is Brittney Rose.
After a tough few years & a lot of thinking, I have decided to share my story through Go Fund Me. Asking for help like this is definitely hard for me to do and a courageous and humbling process... So, here goes..
My life changed dramatically when I started having seizures four years ago. The first one, I don't remember at all. All I remember was having a conversation with my mother in our backyard, at the pool, and the next thing I knew I was at the end of our driveway being helped into an ambulence and I was extremely confused. My mind wasn't the same after that. I slept A LOT for the next 5 months. I lost my license and couldn't work. The best thing about what happened was it made me really look at my life and what was and what wasn't serving me. I haven't gone near drugs since then, I stopped smoking, I stopped taking laxatives, I began to eat mostly raw and vegan. No more packaged food was finding it's way into my body. I started excersicing regularily to try and calm my mind, my brain, to level my body and to help with my anxiety and depression.
The second seizure I had happened while I was driving. I was in the canyon near Malibu and felt an all too familar wave behind my eyes. I remember my thought exactly, "Oh no...."
I tried to pull over immediately but wasn't near a pull out just yet. The sky and mountains began to melt and then everything flipped upside down like the mirror version of reality. The last thing I remember were fireworks over the canyon. The next thing I knew, I was surrounded by people and paramedics, with the doors of my car open and everyone was telling me that I had had a seizure and was in a car accident. My brain was having a hard time processing anything at all, and I didn't believe them. But I knew I had to believe them. It took me a while to remember where I even was and what had happened. I felt like Angels were protecting me, as I had crashed directly into an electrical box, which had most likely saved my life or someone else's. If I had been one foot back or one foot forward, I would have driven straight into the mountain, or the man selling Bonsai in the pull out. To this day I am grateful for that man, because he saw me crash, came over to the car and saw me seizing and called an ambulence. Thank you.
I had just accepted a job in Malibu and had to call them to explain what happened. I lost my license again but I didn't let that stop me from working. I worked for a year and had many, many health issues during that time period. I had a very serious case of the shingles- my employeer, unfortunately, didn't believe me that I was sick so often and treated me badly because of it. Even though I worked countless days while in pain and never complained and hardly ever called in sick. I suffered from constant dizzy spells because of the medication I was on for my seizures. Which is ironic, because for someone who is epileptic, it is terrifying to become dizzy and feel like I was going to pass out.
I came down with a mysterious (auto immune, it seems) illness last March and was bed ridden for ten days. Everything hurt, I couldn't eat. Every muscle in my body was in pain, even the bottom of my feet. My joints were cracking and  I could hardly walk. I was told that if I didn't come into work I would lose my job. So, I showed up, somehow. I made the decision to get a medical leave so that I could rest and take care of myself without having to lose my job. My one month leave turned into seven months because I started having more seizures. I became incredibly helpless and depressed. I started to have suicidal thoughts, which terrified me more than anything because I had never been that kind of person. I started to look more into the medication I'm on, and it is a nightmare drug. It sucks the life out of people and according to my psychiatrist, is "enough to put out a 600 pound gorilla", and I was taking it every day. I still have to take it every day, and one of my goals of course is to be off of it some day.
I still struggle with severe anxiety and deep depression, but I am determind to not let it get the best of me. I finally saw some light in all of this, when I met Dr. Cuauhtemoc Hernandez in Tulum, Mexico in October of last year. I had recently suffered a seizure that seemed different from the rest. I was in the passenger seat driving with my dad, when I looked at him and his face didn't make sense to me. He looked like an abstract painting or puzzle. I started seizing and hallucinated an alternate reality- as far as I knew, and still remember, I was in South Africa with my mother and we were pulled over on the side of a road, surrounded by baboons. The next thing I knew, I was sitting in my bed with my best friend and I heard my mom outside of my door telling someone on the phone that I had had another seizure. I felt really weak and was super sore from my legs and other muscles locking up. I had also bit my tongue really bad this time.
Flash forward to the beginning of my journey with the amazing Dr. Cua. I met him when I was at my lowest. I remember, just sitting in his office listening to him talk and hardly responding at all. In just three months of working with him, I am proud to say I am already a different person. However, I do have a larger list of health concerns that we have been tackling:
-I have severe Adrenal Stress - Toxic heavy metal poisoning and- Auto immune related virus and symptomsThis means:The Adrenals are the glands that control and aid in hormone function. Almost all of my hormones are incredibly out of wack or not being produced at all. My cortisol (stress hormone) levels sky rocket to 570 when the MAXIMUM # for a "healthy person" is around 230. This comes with a list of about 38 side affects, 90% of which I had learned to accept as part of who I am. I now know it doesn't have to be this way.I have toxic levels of three different kinds of heavy metals in my body: Lead, Gadolinium, and Cesium. The metals reside in the bones, brain and blood.
The Great News:Two of the three metals are DIRECTLY related to epileptic seizures!
So, after four years of seeing doctors and neurologists in the States and asking them, "Why am I having seizures? Is it genetic, enviromental, is there a trigger?", and my only response being, "You're epileptic. You need to be on medication"- I finally have an answer.
It is possible that I CAN get off the terrible drug I've been on and not be scared all the time that I could lose consciousness at any given time, and hurt myself or worse, someone else.
I have shared this with you all in attempt to garner a little bit of help in this process. I have dedicated myself and my time to healing so that I can live the life of my dreams. Insurance doesn't cover my treatments which include:
EEGsMRIsBrain MappingOzone therapyChelationIntervenous medicineCerebral Lysine (to repair my brain)Neural therapyand more..
Thank you so much for taking the time to read my story and what I have to say. If there's anything I've learned, it is that NO ONE is "just epileptic". People don't just have seizures. There's always a reason. My wish is that more innoncent people don't continue to just be drugged and ignored. Epilepsy is something that definitely desires more attention in the US.
Please, I ask that you share my story if you can.
In such Gratitude and with SO MUCH LOVE,
Brittney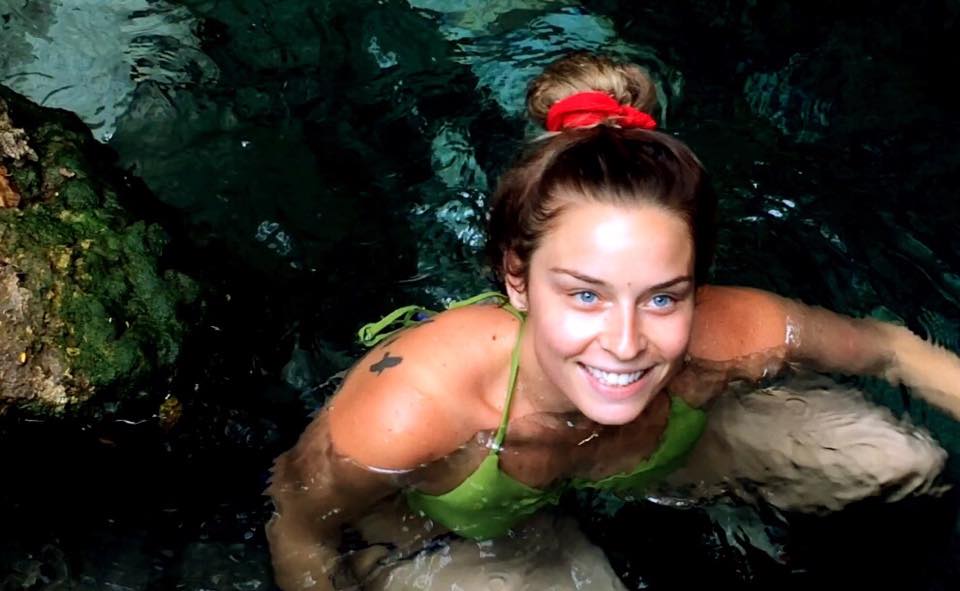 Organizer
Brittney Rose
Organizer
Calabasas, CA