Help us get our circus on the road!
My husband, Carlo and I are completely devoted to changing lives through circus arts education and performance. Now, under the magic our newly acquired circus tent, we are taking our programs on the road. We couldn't be more excited. We have a full season of kids camps and public shows booked around the New York Area and beyond from June - October. One of our most exciting bookings includes a scholarship circus camp program for underprivileged children from the Bronx.  As we ready for the road, we need your help!! The tour is booked, kids from all areas are registered, but we are missing a much needed travel trailer. This is necessary for us to have a home, office, and security hub on our tent sites.

So far through the help of our generous donors, we were able to raise over $6,000. We still need $13,000 more to cover the cost of the trailer. This is down from our original goal as we were since able to locate a discounted trailer that fit our needs. We are so close to meeting our goal and we only have 1 more month left to make it happen!! It takes a village to keep a family circus running! By providing wheels beneath our feet, you will be making a huge logistical step MUCH easier, allowing us to focus on our work: providing awe-inspiring, confidence-building experiences for all who enter our Big Top. We are immensely grateful for the support of this project and our life's work! 



WHAT WE DO

Our circus program places children in the center ring of the Big Top for an awe-inspiring, educational, and confidence-building experience. We offer a safe space for them to discover their true selves, stretch their creativity, and reach goals unimaginable.



WHO WE ARE

My name is Hilary. Though it's true I perform as an aerialist over 30 feet in the air without a net, I am not a daredevil. I am simply a woman (with a mild fear of heights) who started my ballet career and accelerated it to dance in the air. My hope is to inspire people to take a healthy risk, to improve their self-confidence, to test the limits of their imagination, while discovering their true potential.



When I met Carlo, I found a perfect partner. He was an accomplished ringmaster, juggler, and clown for over 30 years. When not performing, he used Circus Arts as an educational tool to empower at-risk youth. He really earned his kid-given title, "Mr. Amazing."



Together, in New York's Hudson Valley, we built a thriving community of circus educators and trainers. Each year we touch thousands of children's lives through circus classes, summer camps, educational programs, and performances. 

This past summer, we went further: we found ourselves a magnificent, classic, one-ring Circus Tent!

We now have a setting as awe-inspiring as the programs we produce. In July we raised our tent, stake by stake, for its debut. Under the magic of the Big Top, we produced a 6-week summer camp, community performances, and hosted 2 non-profit fundraisers.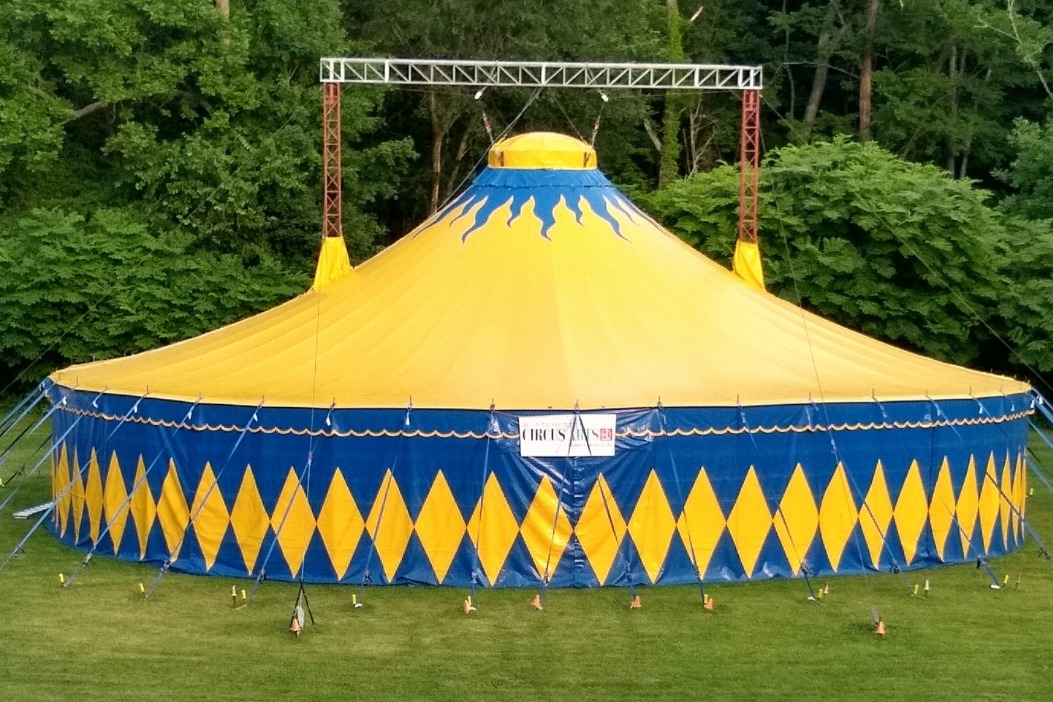 WHAT MORE WE CAN DO
We can reach a wider, more diverse demographic of children by creating a traveling educational circus program. This summer, we witnessed how kids experienced the thrill of circus arts  - this time, in our own circus tent!  The response was so positive that we are already fielding requests for 2019 – not only in our local community, but in other states as well. 

This is the value of taking the circus educational experience on the road.





WHAT WE NEED NOW

Before we  get our traveling educational circus program on the road, one critical piece remains: we need an RV.

We need an RV in order to maintain:
-24/7 proximity to the circus tent for safety, security, weather monitoring and maintenance
- a mobile office
- a first aid station 
- reliable and efficient living quarters 
- a place to host guest performers and trainers

- storage




WHAT YOU CAN DO

We are a self-funded educational circus program.  That is why we need YOUR financial support.

The total cost of the RV is $20,000.

If we meet this goal, we will be well on our way.

We look forward to posting updates on our progress and travels! 

Please spread the word and share on social media!

Our sincerest thanks,

Hilary Sweeney and Carlo Pellegrini


www.westchestercircusarts.com www.amazinggracecircus.org