Bring our Eagle Back to His Nest
Family and Friends, 
Where shall I begin…? For starters, I will admit that writing this was no easy task. I had to stop and come back several times... My emotional tank is running on fumes and my eyes are dry from bereavement. I was awoken by my wife early Sunday morning with news in a text that my uncle was attacked and was in critical condition. My mom and grandmother were already on their way to the airport to catch the next flight out to Alaska hoping to beat the medevac carrying my uncle from Fairbanks to Anchorage. After being brought back to life on 3 separate occasions, the surgeons declared him dead… It does not help that I'm writing from a hotel while on vacation with my wife and kids but I will do my very best.
 See death is such an odd foreign event.  When left alone to play its natural role, it stays at a distance. Perhaps it's the chase of the "American Dream" that puts people in this careless mindset or maybe it's the fact we are taught from childhood that both good and evil do exist and we have the choice to decide how we treat and love thy neighbor. In the bible it exemplifies that we are put here on earth to gain real life experiences and to use these experiences to grow as humans before we move into our spiritual world. The Scriptures teach that the heart is the control center for life. A person's life is a reflection of his heart. I will say it again; the heart is the control center for life. A person's life is a reflection of his heart. Proverbs 4:23 states it like this: 'Above all else, guard your heart, for it is the well spring of life.'
Mark Mitchell's unguarded life was taken from him from a man who saw the need to maliciously hurt him by a surprise attack. I will no longer dwell on the details on how or why it may have happened but it did. The more I ponder the more my thoughts are centered on his killer rather than how amazing Mark Mitchell life really was. For many people it does come to a surprise that we do have the choice on the way we think. Therefore, we have the choice on the way we live. For those who knew Mark personally know that he lived his life as free as a bird. From the day Mark was born to the day his life was taken, he was living life on his terms. So if a person's life is a reflection of their heart, then I am certain that his went unencumbered.
There are many things I could say about this wonderful man but I may need help as he touched so many lives. He had this unbelievable gift of perceiving objects and putting them on to paper. The man could flat out draw. Personally, I thought my uncle was the new age Picasso. I would always write him as a boy asking for new drawings. He never minded. In fact, I remember vividly asking for a drawing to win over a high school girl! He didn't let me down. He never did! He was the ultimate crowd pleaser and had a way with women! He knew how to make an adventure out of every situation. As kids, it was uncle's house we all wanted to visit in the summers. Boat rides, fishing down in the PP canal, frogging in the pitch dark, riding quads, and enjoying life in its simplest forms were some of the best memories we had as kids. My cousins and I all thought our uncle was the coolest rube around. Don't let the name fool you. He used to tell me all the time that my mother was raising a city boy so he bought be a daisy BB gun, an ugly stick fishing pole, and had me stay with him a few summers and told me to figure it out. Years later, my five year old son now catches his own fish and makes sure no one messes with his older sister; go figure! I'll forever owe this man as he taught me many lessons on life.
Mark was no sissy and he'd be quick to point out if you were being one! I've heard stories of when he and his siblings were growing up that no one and I mean no one would dare to mess with them. People respected him and his family. Regardless of what you thought about them, you did not disrespect. His free spirit took him across many paths. One of those being to one of the most treacherous areas you could imagine. He and his wife picked up and move to Alaska to live in the wilderness! He tried getting me to come. Yeah, that wasn't going to happen but maybe I should have after all… They built their own cabin with their own hands and were living "comfortably" as he called it! Only someone as crazy as him would do such a thing but that's why you respected him. He lived his life the way he always wanted even if it meant others didn't like it. He didn't care about what others thought because he knew that if you wanted the business you could get it anywhere anytime! I guess it's a biker's mentality because he rode that damn motorcycle of his like no one's business and looked damn good doing it. Unfortunately, life catches up to you and according to footage, there is no way he could have saw this coming.
Obviously with tragedies like such, no one is ever ready for it. From accepting the fact he's gone to the financial components that are involved with moving on, things add up. Mark knew a lot of people! It's what made him who he was. Our family wants to hold a ceremony with details to come but first we need to get him back home to Washington from Alaska. We are asking that if he has touched your heart in any sort of way that we all come together and chip in to get him back home so we can celebrate his life; native style! He was a big believer in the Native American culture and so we want to do this the way he would have done it.  
Setting the goal conservatively at $1,500 to meet basic cost of just getting him from funeral home in Alaska back to Washington but the more we raise the bigger and better we can make his celebration. And of course if you can please share with friends and family! Help us bring our eagle back home to his nest!
For those who haven't done so, I've attached several articles on what the detectives know so far about the crime.  
http://www.newsminer.com/news/local_news/man-dies-after-being-attacked-with-hatchet-at-fairbanks-bar/article_3e444c1e-762c-11e7-96e7-9b2ed2c8c16e.html
http://www.webcenter11.com/content/news/Fairbanks-Man-Killed-By-Hatchet-At-Southside-Bar--437742793.html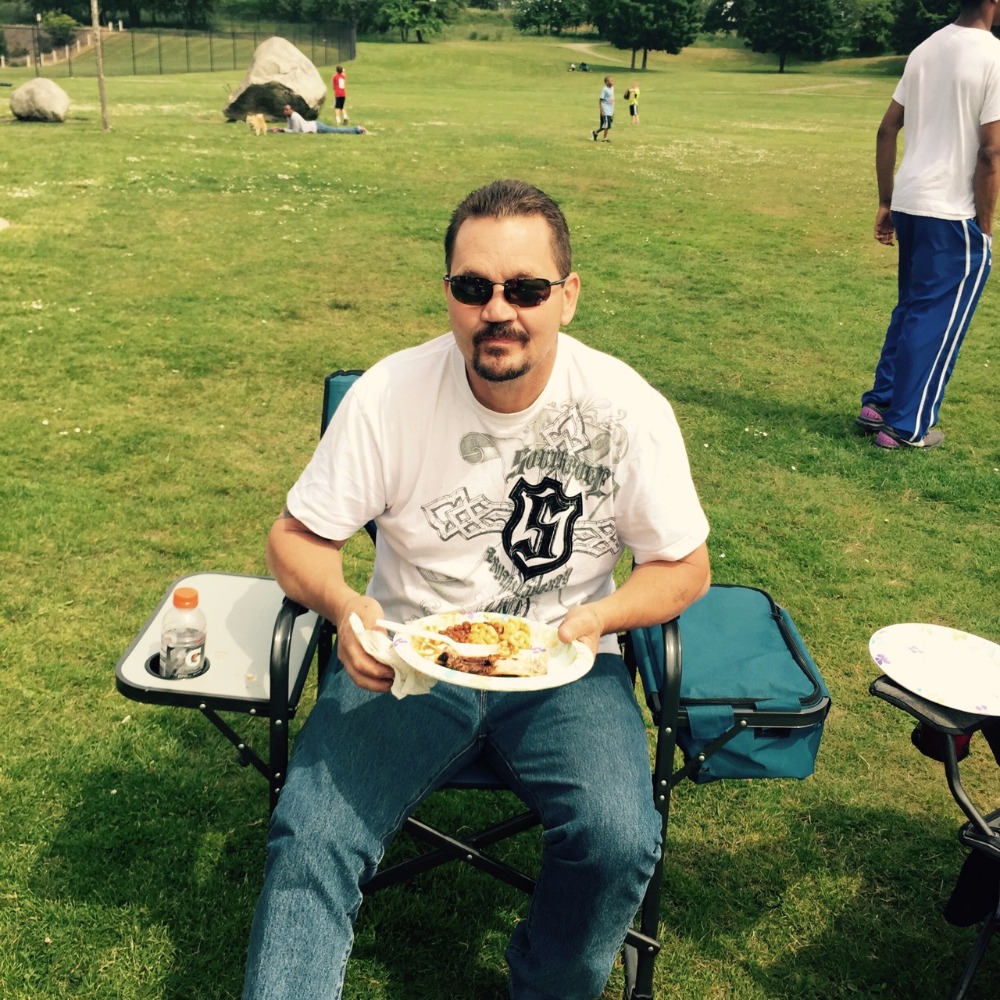 Organizer