Greg and I are super excited about this next chapter of our lives. While the last few years have truly been wonderful, we continue to move forward the dream of growing our family (…and no, I don't mean by adding more fur babies – Greg has put a stop to that for now, haha!). As many of our friends and family members know, we have been working hard to save every extra dollar over the past several years to make parenthood a reality (…we are almost there!).
While we are both committed to education and student advocacy - and I (Brian) specifically work with the LGBTQ+ community, walking this road toward building our family has brought a whole new understanding of the world and the work we have the privilege and honor of doing. 
Family growth is not an easy process, not by a long shot. We have spent the past two years learning about our options in this process while seeking a mom who is open to working with us. We have found a wonderful mom from Tallahassee, Florida who has joined us in this journey. She really is absolutely amazing and we are so excited to make this happen with her and her family.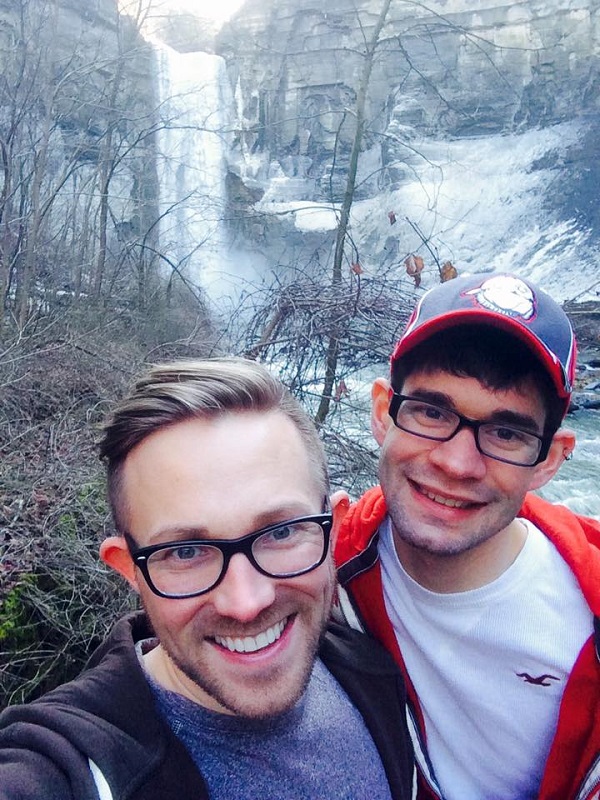 The pre-planned adoption process requires a lot of planning and must include so many more considerations when working from an LGBTQ+ perspective. Finding folks who want to work with you, who aren't judgmental, and will be your advocate in this process – is by far – still not an easy task depending on state and local laws as well as geographical differences. Medical and legal processes are still very complicated and complex and have at times challenged us in ways we were not expecting. The process is still very cost prohibitive and includes many appointments, legal representation (on our end and for our birth mom), court fees, life insurance premiums, travel (this will be a biggie and where we are hoping to save some more resources…as we are in New York State and our mom is in Florida – meaning we will be spending quite a bit to travel to and from Florida for doctor appointments, visits, delivery, etc.), and much more. We will also be paying for the pregnancy, all medications, adoption procedures, and other medical procedures needed to make our dream a reality.
Here's a glimpse of our current/upcoming expenses:


While these are just a few of our expenses, we thought it was important to highlight some of the financial challenges still associated with this type of journey.
Pre-Planned Adoption Agreement: $4,000.00
Lawyer for our Birth Mom: $1,000.00
Adoption Fees after Birth: $3,500.00
Life Insurance for Birth Mom: $500.00
Our Travel to Florida for Appointments: $700/each visit
Hotel for Visits: $100.00/night while in Florida
Car Rental(s): $60.00/day while in Florida
Other expenses of varying costs:
Monthly expenses for our wonderful Birth Mom: Varies..
Insurance/Doctor co-pays: Varies...
Medications: Varies....
Required Medical Tests: Varies...
Birth Expenses: To be determined...
Addition to our Family: ABSOLUTELY PRICELESS! :)
As we move forward, we are grateful for your continued emotional support including prayers and many positive thoughts. We are grateful for your physical support including encouraging emails, texts, and various Facebook messages. While we never intended to create a GoFundMe account, we know there are many folks in our lives who have offered monetary assistance as their way of supporting this journey – and for that reason we have created this page as a simple way for individuals who are able and want to provide that support and assist with some of the ongoing expenses. We know we have been gifted with so many privileges and opportunities in our own lives and to be at the point in this process is already beyond our wildest dreams.
We did not think we could come this far, but we have and we can't wait to see what the next bit of time holds. Don't worry - we will post updates at things progress! It really is amazing to have so much love for someone we hope (and know) we will meet in the future!
Much love for your continued support,
Brian & Greg

Organizer
Brian Patchcoski 
Organizer
Caroline Center, NY