Hi! My name is Jade and I'm starting this campaign on behalf of my 12 year old nephew, Braydan. On June 27th 2017, Braydan and his brother were at a neighbors house watching him ride his 4 wheeler. The neighbor was driving at a high speed, and came extremely close to my nephews. They both jumped out of the way but Braydan was unable to fully make clearance and in turn, his left foot was smashed between the 4 wheeler and a tree. He was rushed to Toledo Hospital where he was for a few days before being transported to U of M Children's Hospital. During the past 5 weeks Braydan has undergone multiple surgeries to try to save his foot.
On July 31st 2017, our worst fears came true as he went through a final surgery. Unfortunately, Braydan's foot and leg was dying off and the only option was amputation. The procedure was done and amputation of the leg, below the knee, took place.
As you can imagine, this has been a rollercoaster of emotions for the whole family. From being told that he may just lose a toe, to this tragic outcome. My sister, Jessica, is a single mother of 4 and has not left Braydan's side during all of this. With such a long road to recovery, I'm asking for any kind of help that may make this journey a bit easier and less stressful.
If you know Braydan, you know that sports are his life. We will do any and everything possible to get him to where he can continue doing what he excels at and loves.
Please, if you have the means to, donate. If not, please share, send prayers, positive vibes, and well wishes. Thank you all!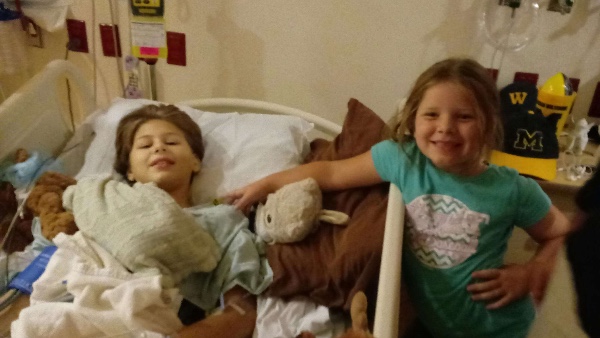 Organizer and beneficiary
Jade Doster
Organizer
La Salle, MI
Jessica Doster
Beneficiary