Joel North's Brain Tumour Surgery ~ Please help
PAYMENT NOTE: Some of you have expressed that you'd prefer not to pay with your card online. If you prefer to make your donations by bank transfer our bank details are: 
Name: Anita North
BSB: 728 728
Account No: 22323755
Bank: Summerland Credit Union. 
Thank you all SO MUCH! all our love, Joel & Anita.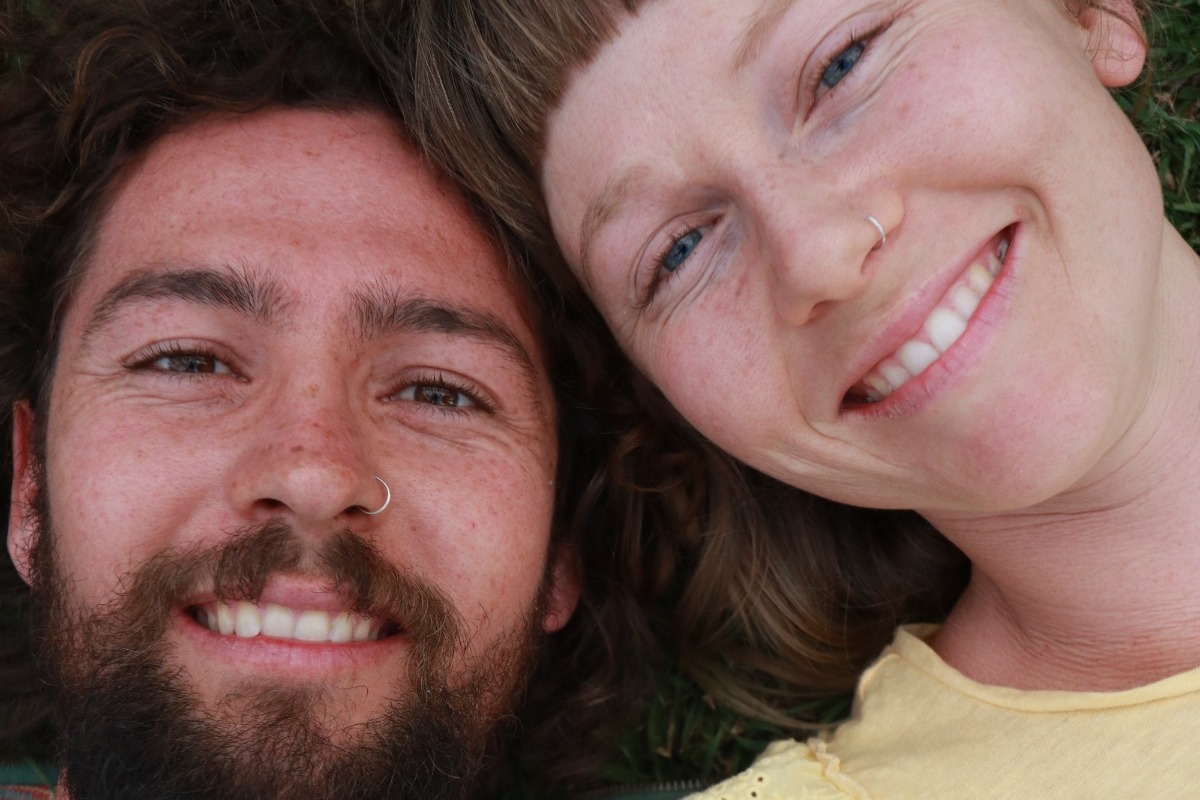 Hi Everyone, 

IN BRIEF:

One week ago Joel was diagnosed with a brain tumour, larger than a golf ball in his brain. He needs surgery ASAP to remove the tumour. We are not sure what grade of cancer it is until after the surgery, but Joel's best chance at survival hinges on this major operation. Please help raise the funds to get our life back and to be around to celebrate the birth of our first baby in October.

 

OUR STORY:

Last Monday, March 11, while at work Joel had a seizure. This was the first of its kind, lasting around 5 minutes.  Joel's wife and high school sweetheart Anita called the ambulance while she waited with him.

An MRI at Lismore Base Hospital  (LBH) revealed the news that Joel has a tumour larger than a golf ball in the right parietal region of his brain. This part of the brain is said to be an eloquent area, and the tumour is smack-bang in the middle of Joel's motor region.





This news has come as a massive blow only a month after the wonderful news that after a miscarriage last year Joel and Anita are now expecting their first baby. Joel is only 31 years old and lives a healthy and active lifestyle… Life works in mysterious ways.

From LBH Joel was transferred to the Gold Coast University Hospital where he had a full range of scans and testing. Until a biopsy is completed no one knows what grade of cancer the tumour is. This uncertainty adds to the urgency for surgery, as tumours can change from benign to aggressive and the seizure tells us that it is time to take action now.

Joel and Anita flew to Sydney on Tuesday March 19 and met neuro-surgeon Dr Charlie Teo. Dr Teo has performed over 11,000 of these surgeries and he was absolutely certain that Joel's tumour requires prompt action to fully remove and biopsy it.
 


Dr Teo has given Joel a 1 in 5 chance of having lasting deficits from the surgery. The main risks are to the motor skills on Joel's left hand side, possibly resulting in paralysis and life in a wheelchair. There is also the risk of death during surgery.

As Dr Teo said this surgery is a matter of 'quantity or quality' for Joel's life…and with a baby on the way Joel's priority is to have as long a life as he can.

This is just chapter 1, once the tumour is biopsied and identified it will determine how Chapter 2 plays out, but likely will involve chemotherapy or radiotherapy.

At the moment, for risk of seizures, Joel is unable to be left alone. This means that he and Anita are unable to work. Without knowing how Chapter 2 is going to play out, future ability to get back to work is also an unknown.

Unfortunately Joel and Anita do not have private health insurance and the surgery amounts to $130,000.

It is with humble hearts that we ask you to please help donate anything that you can to help this little family access the surgery that they need to hopefully get back to the bright future they were planning.

Joel's main goal is to be alive and well to celebrate the birth of Poppy in October.

 

Thank you from the bottom of our hearts,

The North's and our whole families.

 


Fundraising team (2)
Joel North
Organizer
Raised $26,421 from 118 donations
Booyong NSW
Mathew Alexanderson
Team member
Raised $2,615 from 5 donations
This team raised $90,914 from 1054 other donations.