Borland/Bakirane Support Fund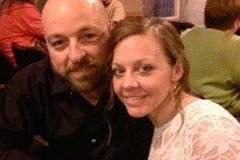 Early Tuesday morning September 18, Maria Borland and her children were involved in a tragic car accident while traveling near Springfield, Missouri. Maria, Gabby (age 17), Adele (age 16), and Lily (age 14) sustained minor injuries and are in stable condition. Maria's husband Steve was not involved in the accident. Tragically, Eliza (age 11) was pronounced dead at the scene. Isaac (age 14) and Reece (age 16) received initial treatment in Springfield before they were flown to Children's Hospital in St. Louis for further, more-advanced care.
While the entire situation merits our prayers, and even as we grieve the tragic passing of young Eliza, I hope to call you to prayer for Isaac especially right now. He suffered a traumatic brain injury in the accident, and though his vitals are stable, his prognosis remains uncertain. While Reece's condition is less critical by comparison, he, too, sustained multiple significant injuries and needs our prayers.  Both boys have  many surgeries ahead of them.
Would you join me in praying for them, for the medical team caring for them, and for our Lord's immediate intervention in this situation? Additionally, we pray that the Lord would bring comfort in the midst of unspeakable agony to Maria, Steve, and Ben (Gabby, Adele, Lily, Isaac, & Reece)
Please  help support this family by donating $ for their lodging, food, transportation, gas, household and medical bills, etc.
Organizer
Nicki Termaat
Organizer
Lincoln, NE