Bobbi Kittens Miracle Fund
On July 3rd, 2015, my girlfriend, Stacy, and I found five feral kittens in our backyard. They were terrified of us and bolted any time we opened the door. Later, we found out they kept returning because their mama, Bobbi Jean, was a feral cat we'd been feeding for over a year, and we'd earned her trust. Stacy and I began calling the kittens "The Bobbis," and decided their mama was counting on us to rescue them.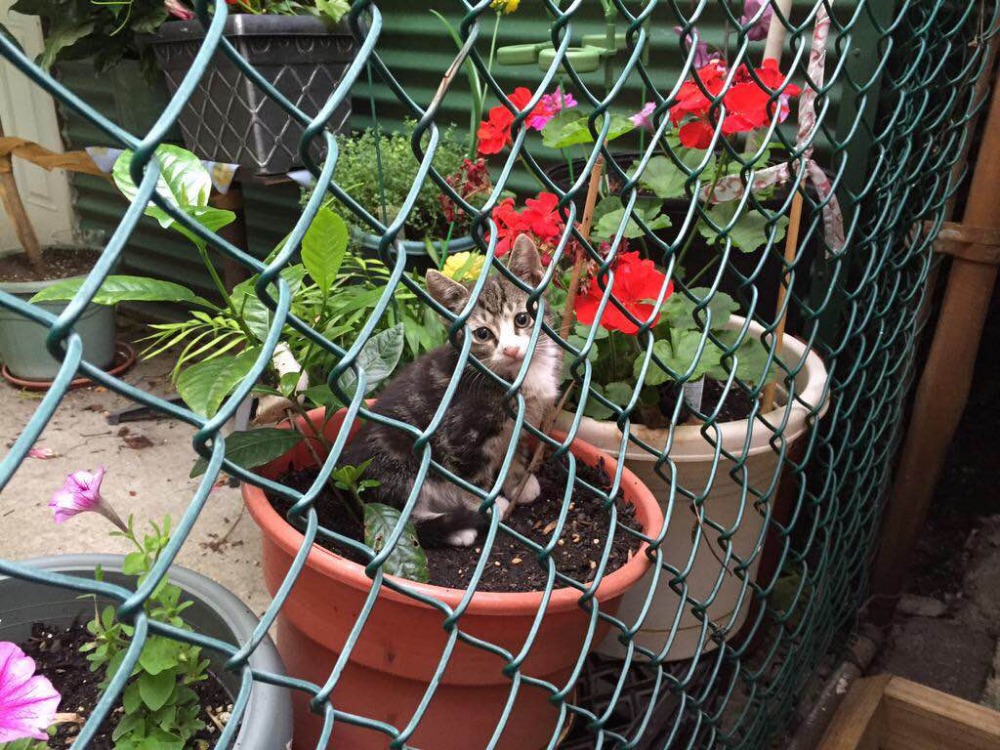 Over the course of four weeks, we sat outside for hours with food, coaxing them into eating in our presence at the same time every day. While we were doing that, I got Trap, Neuter, Return certified with the ASPCA and gathered the equipment I would need to trap them. We outfitted a room for the Bobbis with a big purple kitten den and a climbing castle and plenty of soft blankets. 
We knew we didn't have long to rescue them. Feral kittens have a very short window of time during which they can be socialized. They learn the way of the street very quickly. We also lost one Bobbi, Bobbi Jean Jr., to a car accident.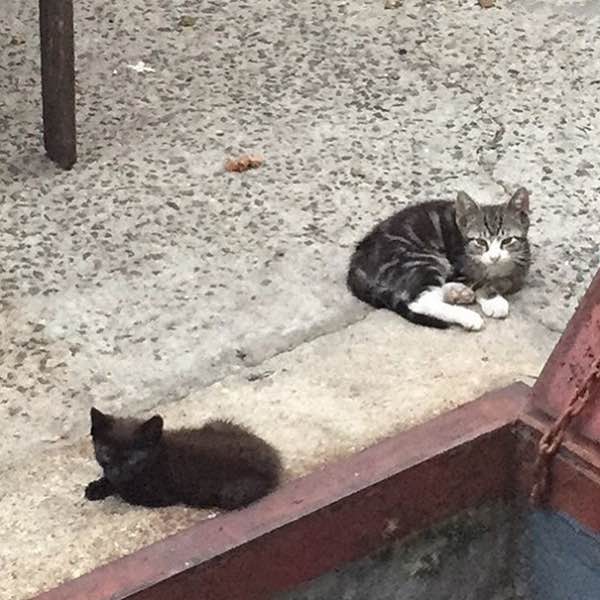 Finally, on August 3rd, we were able to trap the four Bobbis who'd made it through the impossible heat of the summer: Socks Bobbi, Dobby Bobbi, Beth March Bobbi, and Frodo Bobbi. On August 5th, they visited the ASPCA, where they were spayed and neutered, vaccinated, and treated for fleas and earmites. Then, they returned home with us. 
Very, very, very slowly we earned their trust. They would eat in front of us, while we sat on the floor and looked in a different direction. They would eat with our hand on their food bowl. They would lick baby food -- Gerber No. 2 chicken! -- off of our fingers. They would let us stroke their backs, once or twice, as gentle as a whisper. We nudged them around their food bowl, lifted them quickly from one spot to another near their plate, coaxed them into our laps with tasty treats. 
After weeks and weeks and weeks, all four of them finally let us pet them without food around. Then, they began to seek out affection from us. They crawled into our laps unpompted! They ran to us when we opened the door! They wanted to include us in their cuddle piles, they brought us stuffed toys so we could play their games too. 
They got strong and they got big and their fur got silky and their eyes got bright and we fell in love with them. 
On Saturday night, Socks got sick. By Monday evening, we were in the emergency vet with him, and by the middle of the night, all four of the Bobbis had been checked into The Animal Medical Center in Manhattan. They're suffering from FPV (aka feline distemper/parvo), a very dangerous and oftentimes deadly virus in kittens. It attacks quick-replicating cells like white blood and bone marrow. The Bobbis are in the hospital now, on IV fluids and antibiotics and vitamins, trying to stave off any secondary infections while their little bodies tries to fight off the virus that is attacking their immune systems. Our prognosis so far as been encouraging, but they've got a long way to go. 
They are fighting for their little lives and it's going to be one expensive battle. 
We know that many of you have fallen in love with the Bobbis too, and so many of you have generously reached out to ask if you can donate to their medical fund. Of course, I shouldn't be surprised, you saved my beagle Scout's life a year and a half ago. Your kindness and generosity seems limitless.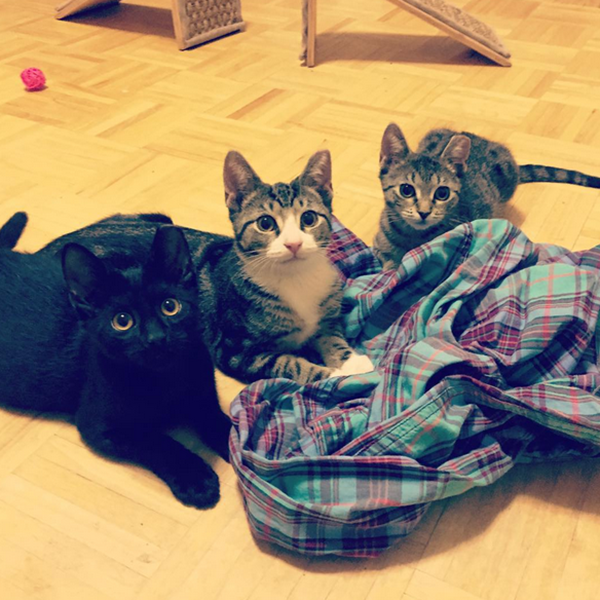 We thank you to each and every one of you who has held us and the Bobbis in your hearts throughout this journey, and if you want to give to their fight against FPV, we thank you for the deepest and truest places of our hearts. 
love,
Heather & Stacy 
Additional Links


+ Someone scolded me recently for my drive to save animals, and if you want to know why I am how I am,
here is a letter from my heart
. 
+ You can follow the Bobbi's jouney from the beginning 
on Instagram
.
+
And also on Facebook
, where I will post updates about them regularly as the continue to fight this thing.

Organizer