Help Blue Regain His Vision
For transparency, we wanted to share Blue's itemized receipt for his procedures, care and first round of medication for anyone who was curious. Please feel free to read further to learn about our journey!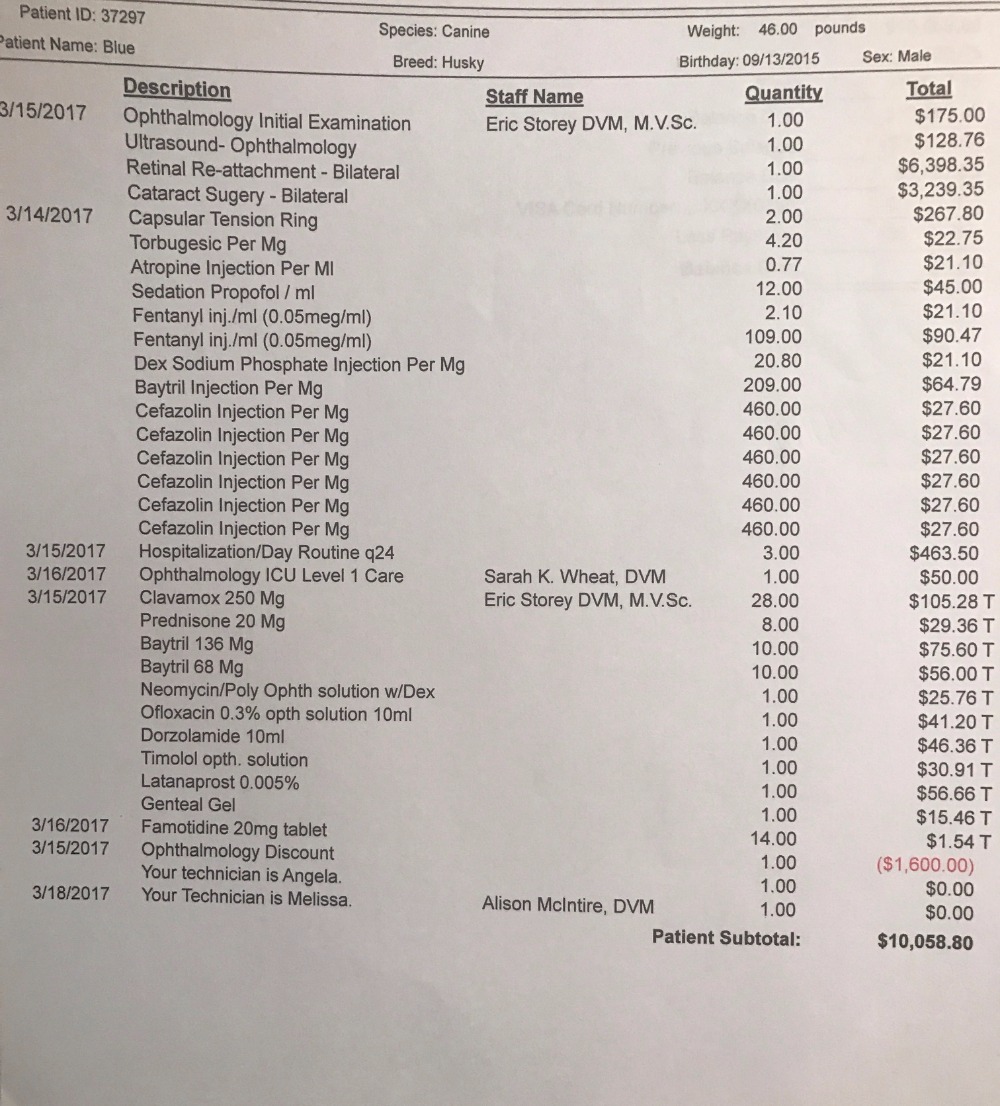 Blue, named for his beautiful baby blue eyes, is a husky just over one year old living in Fort Worth, Texas. He is the most loving, four legged companion anyone could ever know. Towards the end of January, he started exhibiting some concerning conditions in regards to his eyes. At his checkup a few days later, his vet noticed cataracts in both eyes and referred us to a Veterinary eye doctor. Upon his visit, it was confirmed that he did in fact have cataracts in both eyes and were told that given how rapid they developed,
he will lose eyesight within the next month or two.
 From there,  he needed to undergo a few tests to confirm that he was a proper candidate for the cataract removal surgery. One of the tests were to determine the health of his retina. If he were to have either a partial or fully detached retina, he would need an additional surgery to repair it.
We recently learned that Blue does in fact have a partially detached retina in his right eye after his preoperative testing. This creates quite a roadbump in his recovery. If he experiences a fully detached retina, he will lose his sight in the affected eye. There is a surgery that can be done at the same time as his cataract removal, however there are only four vets in the United States that perform this type of procedure. We appreciate every form of donation that we have received thus far. From $5-$500, each donation moves us closer to our goal and we are forever grateful of this.
One of the biggest hurdles we have encountered in regareds to funding for his treatments are the insurance companies. Pet insurance was one of the first thoughts we had when asking ourselves how we were going to pay for everything. Unfortunately, huskies have a predispostition for eye health issues such as cataracts and glaucoma. Therefore, Blue's condition is not covered under these plans and so have to turn to alternative solutions.
Although there are plenty of pressing issues and grave circumstances among those in the world, pets have a special place in our hearts which is why this means so much to us. Blue is without a doubt a memeber of our family and we will always care for him like so. Given that Blue is a few months over a year old, we strive to protect him from the confusion of losing his sight and to continue to his active, fun-filled lifestyle. If you have had the chance to know and love Blue, or if you are a fellow dog lover and know the special bond with one, any donation is greatly appreciated and does not go unnoticed.
We have our trust in The Lord and our family thanks you for your generosity.
With much love,
Alexis, Troy and Blue Bowman
For sharing with us, we'd like to share with you. Here are just a few memories with our Blue bear: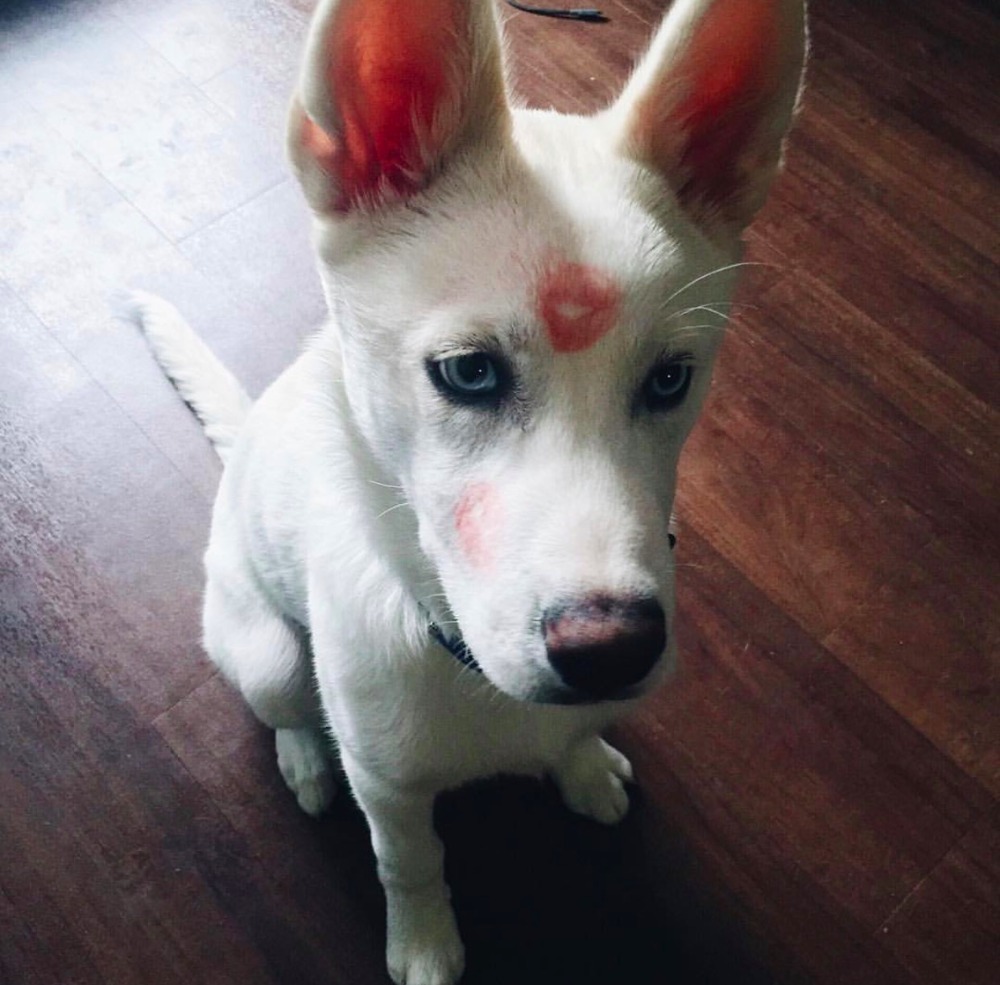 You can see more of Blue on Instagram! 
@bluethewhitehusky



Organizer