BLACK JOY. BLACK PEACE. BLACK JUSTICE.
Racism in Britain exists and we must always work to eradicate it. 

Two weeks ago I put up a billboard to celebrate the release of my song Black Joy. Black Peace. Black Justice. - with all proceeds from the song to be donated to the charity Black Minds Matter UK, as well as to make a statement of solidarity with those in the ongoing fight for racial equality.

In a disgusting act of racism someone tore the words 'BLACK.' from the poster. There are other, different posters displayed within metres of this one that were left untouched.

As an act of resistance I hope you will help me get this poster back up and many more. We must show them hate will never win. 

It's important to make clear that the artwork I will be putting back up will not have any of my promotional information/branding on it, in light of the incident I just feel even more strongly that the sentiment of the statement needs to be seen.

Everyone deserves joy, peace and justice, but everyone will not have it until black people do.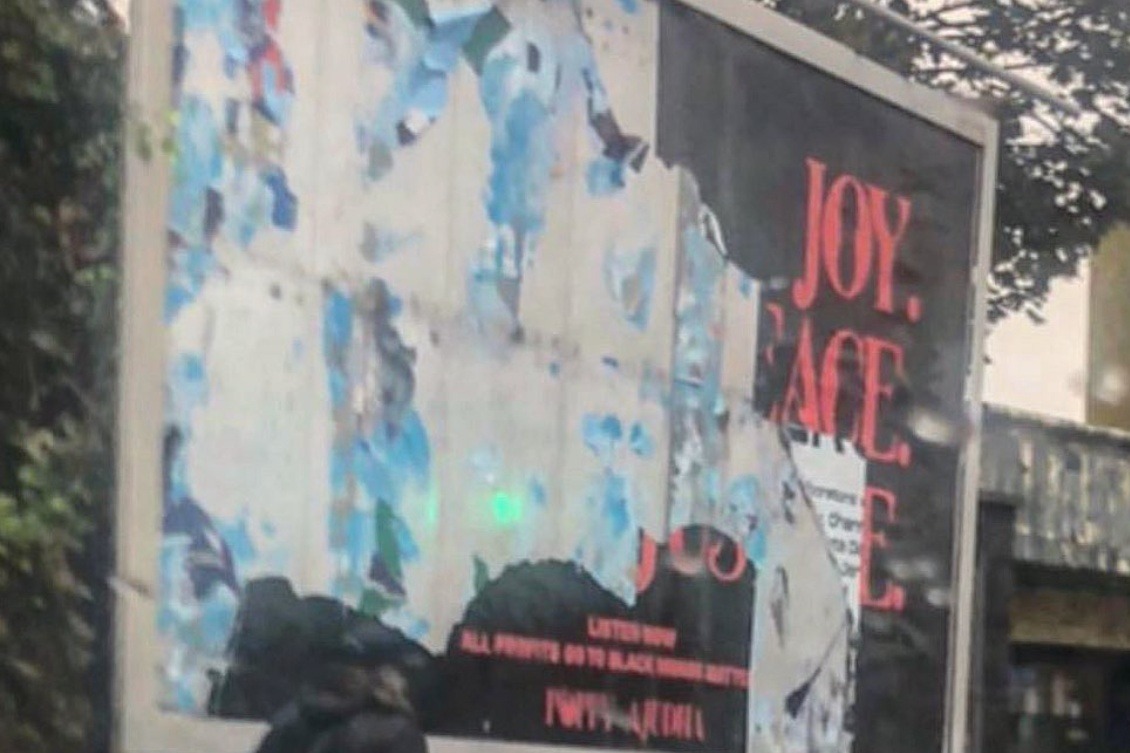 Become the first supporter
Your donation matters