When the historic AME Church in Charleston, South Carolina was violently attacked all of us galvanized around their pain and their heroic faith and witness. We were all AME at that point. Mother Emmanuel reminded all of us of the important role that our black churches play in the prophetic witness calling the Church to work toward racial equality and the love of Jesus making its way into communities every day.
In the Eastern Pennsylvania Annual Conference, we have significant, United Methodist Black Churches. These congregations have been a vital witness over many years to the gospel message of a faith that remains strong even the face of all kinds of oppression, especially in allievating poverty. We can not think of any other group of churches who have been conducting ministry with the poor better than our black congregations. #BlackChurchesMatter is a grassroots fundraising campaign sponsored by the Urban Commission of the Eastern Pennsylvania Conference of the United Methodist Church and Metro Ministries. This campaign's purpose is to raise money for these black churches and make a statement that their work and their presence within the community matters.  The funds raised will be split between the churches and used for the continuation of the vital ministries within the communities that each of them serve.  
Some of these ministries include:
Berry-Long Memorial
Bickley's New Beginning
Camphor Memorial
Clearview
Deveroux
Emmanuel
Eastwick
FGM: St. Thomas
Grace (Philadelphia)
Grace Community (Chester)
Haven Peniel
Janes Memorial
Mother African Zoar
Mt. Zion (Philadelphia)
Mt. Zion (Darby)
New Life
New Vision
MidTown Parish
Sayers Memorial
Servants of Christ
Siloam (Chester)
Simpson Fletcher
Solid Rock
St. Barnabas-Bathsaida
St. Daniels (Chester)
St. Matthew (Reading)
St. Matthew  (Trevose)
St. Thomas (Frankfurt)
Tindley Temple
Union Memorial
UMC of the Open Door
Wharton-Wesley
Please consider being a part of this movement.  No matter the amount of your contribution it all matters because #BlackChurchesMatter.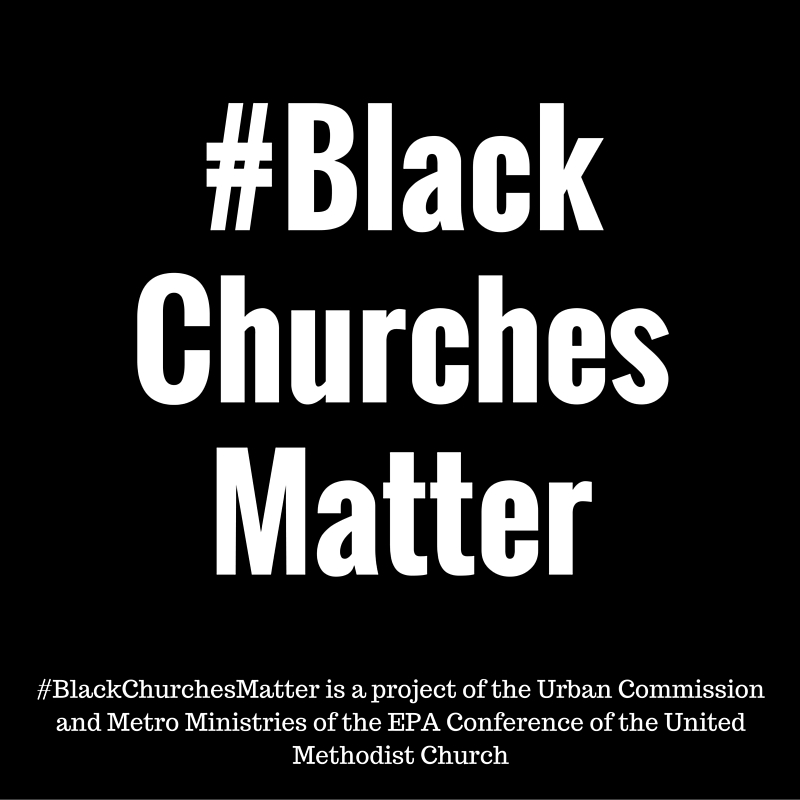 Organizer and beneficiary
Bethany Sutton
Organizer
Philadelphia, PA