Black Girl Ballerina Magic
Hello everyone,
My name is Havana Chapman-Edwards (
@thetinydiplomat
). My friend Mari Copeny (
@LittleMissFlint
) and I have joined together this holiday season to bring Black Girl Ballerina Magic to Flint, MI.
Since Mari and I both love to dance, we LOVE seeing Misty Copeland, the first African American prima ballerina at the American Ballet Association, featured in
The Nutcracker and the Four Realms
 movie. She really shows us that black girl magic can do ANYTHING and representation matters. 
Photo Credit: Lulu Brezzell My' Angel Photography Flint
We are raising money to help 180 Flint kids see Misty Copeland in her new Disney movie, The Nutcracker and the Four Realms on
December 20th, 2018
. 
To encourage kids to read more at home after seeing the movie, we will also be giving each person one of two amazing books by Misty Copeland:
-FIREBIRD-LIFE IN MOTION

BBC America did a study recently that says when girls feel strong, brave, confident and positive about themselves when watching their favorite female superheroes onscreen. (Misty Copeland is definitely a real life superhero.)  
This movie as well as Misty Copeland's books are important to close the gender gap on female representation, but also important to help young girls see themselves as leaders.
How the money will be spent:
Firebird
: 90 books ($17.99 each)- $1620
Life in Motion
: 90 books ($15.99 each)- $1440 
Book Gift Bags
: $34
The Nutcracker and the Four Realms movie screening for 180 kids (including snack box)
- $1800
Nutcracker Christmas Ornament
(180 kids)- $225 
(
+ Tax and Payment Processing fees
) 
Total: $6000
Our deadline to raise the money is December 10th
 in order to purchase all the books.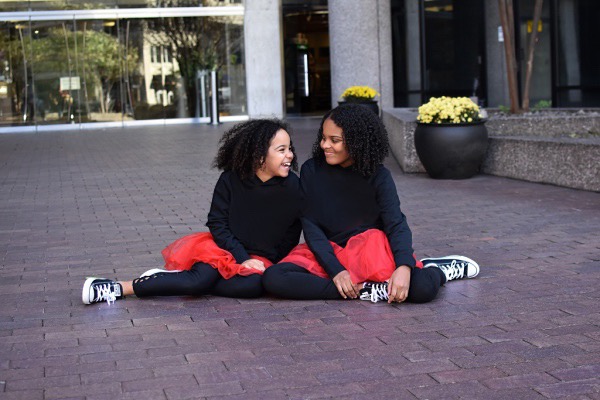 Photo Credit: Lulu Brezzell My' Angel Photography Flint
All of these books will be purchased from the Washington DC Black-owned bookstore,
MahoganyBooks
  to reinvest in my local community as well. 
With any extra funds, we will also be donating other books about strong black girls such as Nina Simone, Serena Williams, Aretha Franklin, Josephine Baker, Wilma Rudolph, and more!
Check out our book lists:
Mari's Amazon Wishlist
Havana's Amazon Wishlist
We appreciate any and all donations, large and small, to help us meet our goal and change the world one bedtime story at a time.
Happy Holidays!
Havana and Mari (with help from our parents)
P.S. Don't forget to check out our merch! You can purchase t-shirts/sweatshirts/onesies to help us raise money for other projects as well.
Mari's 'Don't Forget Flint' swag
Photo Credit: Lulu Brezzell My' Angel Photography Flint


Fundraising team: Mari & Havana (3)
Bethany Edwards 
Organizer
Washington D.C., DC