Hazel Marie Bone Marrow Transplant
Hazel Marie Sims is 4 years old and has been diagnosed with Sickle Cell Disease since birth. Hazel has been through many obsticals due to this gentic blood disease. Sickle Cell Disease causes episodes where her blood cells sickle (clot) resulting in her to experience a great deal of pain, having to be hospitalized for weeks at a time. Hazel has been able to make it through with great support from her parents and family.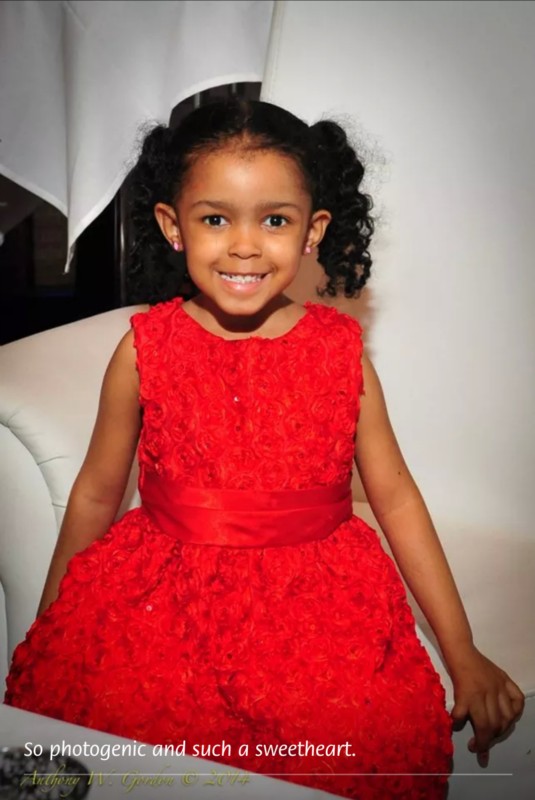 The only known cure for Sickle Cell Disease is a bone marrow transplant. Hazel's parents are expecting their second child in October 2014 which will be able to cure Hazel of her disease by using the newborn baby's umbilical cord blood which is a rich source of healthy stem cells that can be used as a bone marrow transplant. The process would only require for the umbilical cord to be preserved once the baby is born and the umbilical cord is cut. Most umbilical cords are routinely discarded as medical waste; However in Hazels case she has the chance to be healed of Sickle Cell Disease through the use of her brothers umbilical cord blood tissue. Seems simple enough right? The only obstacle standing in Hazels way is the cost to just save the umbilical cord blood alone which cost $3,300 and health insurance does not cover this process. Therefore Hazel needs your financial assistance to come up with $3,300 by the end of September. Any donation that you can give would be greatly appreciated to give Hazel Marie the chance at living a nice long and healthy life. May God Bless!
Become the first supporter
Your donation matters
Organizer
Jasmine Nicole Sims
Organizer
Houston, TX