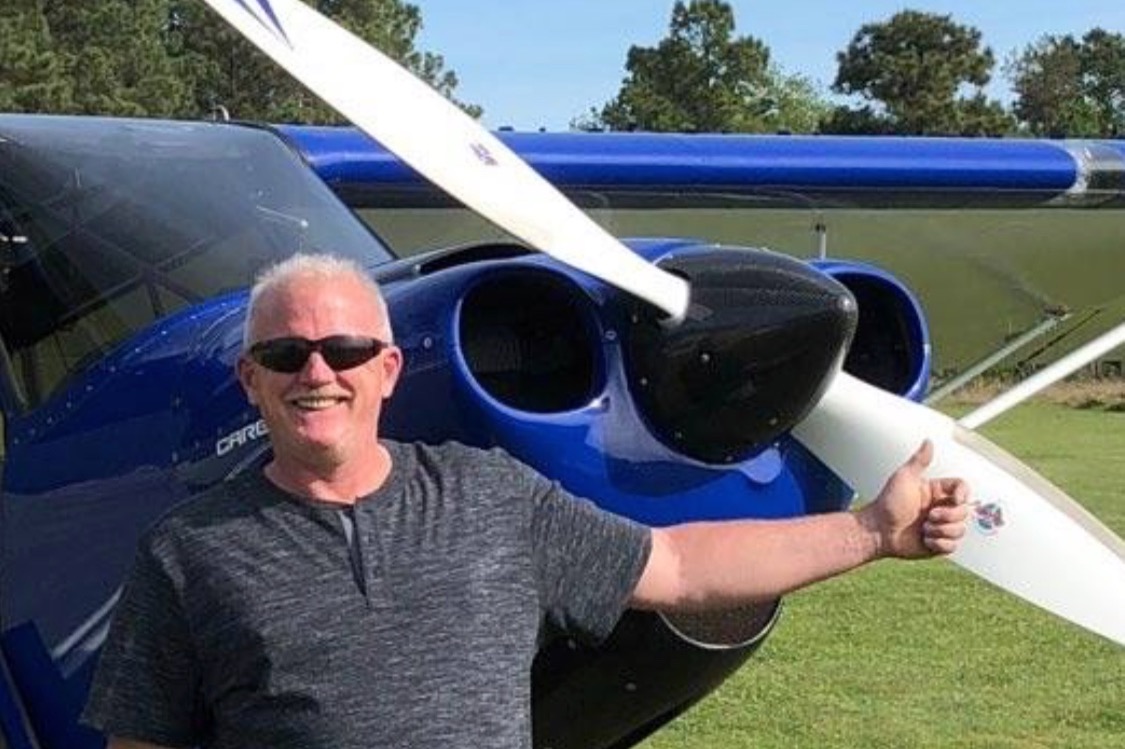 Welcome to Billy's smile page!  
Every now and then a product or person comes along that moves us to comment and act!  Billy's need is an easy one because he is so deserving.  Our goal here is to take care of his immediate dental needs.  
Please read this...you'll be glad you did.
Billy has had a few significant "ups and downs" in is life.  When he chose to serve our country in the Army, he was deployed to Desert Storm and was seriously injured by an Rocket Propelled Grenade (RPG).  While in the Army, his mother was tragically killed.  Needless to say, he fell victim to PTSD, as have tens of thousands of soldiers, and the  experiences worsened upon discharge. 
After leaving the military, and battling the PTSD and numerous setbacks, he decided  he would start a new life in Las Vegas, Nevada.   So he took a bus for three days to find work and a new home.  He arrived in Nevada with his bag of belongings and just $100 in his pocket.  
Unfortunately, within minutes, he was robbed of the $100.   And things got worse from there. He began sleeping under trees wrapped up in bubble paper to stay warm and looked for work everyday.  Unfortunately, no one was hiring.  
He soon descended into the life homelessness.   He has said, "I figured God was punishing me for not being there for my mother when someone took her life."   Regardless, he was forced to seek shelter in the streets of Las Vegas.  
We find it important to mention that he was
not
 homeless because of drugs and alcohol like many others.  Homelessness found him; by accident.
Life on the streets was a tough existence and lasted 13 years.  Billy had given up and merely survived.  However, the entire time he found ways to help others with what little he had.  He nearly lost his life several times from  being mugged, assaulted, flooded and frozen.  
After years in this life, the homeless dentist was forced to remove his remaining teeth, because the assaults and street life had taken their toll.    
Then one day he had a epiphany.   Billy like to say; "I decided to forgive myself and quit blaming myself for things that I had no control over, and let the Lord back in my life."  
Thats when it all changed...
He relocated to Texas and applied for a job as a ranch hand.  Soon he was promoted several times and now he is a Wedding Venue Manager!
 The venue helped set him up with new dentures and a few other goodies and that was 4 years ago and now...
 "I now have a good job, a roof over my head, a vehicle and I go to bed at night not worrying about the next day or about what's going to happen.  I don't smoke or drink and I feel blessed and totally appreciative!  Thanks to God my life is great!"
Heres what the go funds is for:
"In my job, I deal with literally 1000's of people being in the wedding business.  Its embarassing when my dentures slip out or move because they no longer fit well.  I also choose not to date because of this.   It is my last worry in life that concerns me multiple times a day."  
"I feel like the only thing is missing in my is some permanent teeth.  The dentures feel like catcher's mitts in my mouth day and night.  They are not comfortable, nor serving their purpose any longer.  A permanant set of teeth would change my life in a way that is not easily described in words. Right now I'm so ashamed of my mouth I just can't open up to society like I would like to."  
"I am anxious to find some friends and maybe a significant other that I could have fun with without fear of my teeth falling out into my soup!"
Now, Billy has a huge heart, would help anyone indeed and in turn we feel he deserves a life changing smile.  Friends have arranged for a local dentist to volunteer much of his labor, another friend has voluntered to match any contribution "dollar for dollar",  so we are seeking $7500 for Billy's smile.  
Please trust that this is real, Billy is a gem of a person and deserves a community break!  Please pass this on!
(this is the first ever GoFundMe we have ever authored so please excuse us if we failed in some area.  We did our best to be just honest.  100% of the fund pays for the new permanant teeth)
Donations ()


Fundraising team: Smile Team (3)
Todd Hanson 
Organizer
Raised $70 from 2 donations
Crosby, TX
Billy Richardson 
Team member
Raised $100 from 1 donation
Kim Bennett 
Team member
Raised $100 from 1 donation
This team raised $950 from 10 other donations.
#1 fundraising platform

People have raised more money on GoFundMe than anywhere else. Learn more

GoFundMe Guarantee

In the rare case that something isn't right, we will refund your donation. Learn more

Expert advice, 24/7

Contact us with your questions and we'll answer, day or night. Learn more