The Big Event at Virginia Tech 2015
The Big Event at Virginia Tech is a student-run community service effort that has grown into the second largest event of its kind in the nation. Every spring, thousands of students, faculty, and staff come together to complete nearly one thousand community service projects throughout the New River Valley.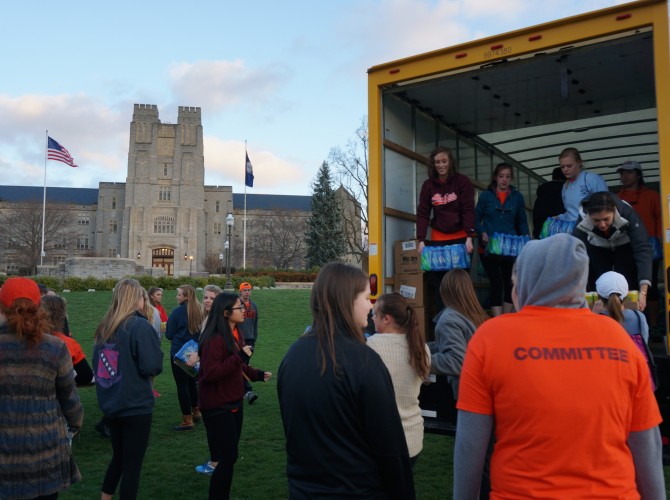 Projects are completed regardless of need or socioeconomic status; instead, it is The Big Event's goal to simply say, "Thank you." Seeded in our university's motto of Ut Prosim (That I may serve) students and community members come together for a truly unparalleled experience.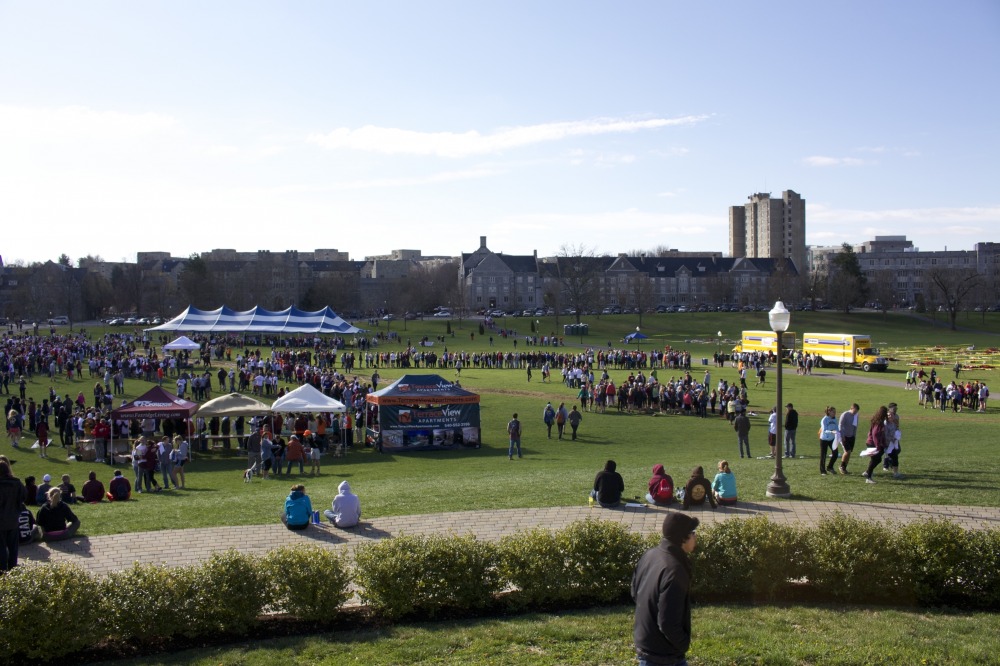 The Big Event at Virginia Tech 2014 saw almost 8,000 volunteers complete 860 community service projects, and we would love to continue our growth - but, we need your help! Every year, The Big Event needs about $50,000 worth of funding for volunteer t-shirts, tools, programming costs and more.
You can make a difference in The Big Event 2015! 

Please visit 
The Big Event Website
 for more information. 
ONE BIG DAY, ONE BIG THANKS, ONE BIG EVENT.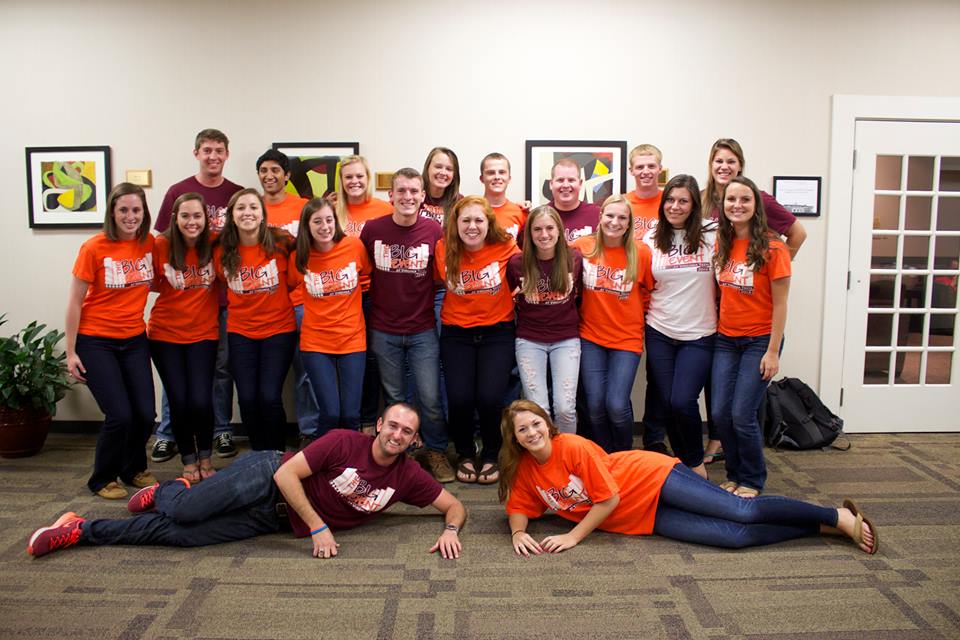 -The Big Event at Virginia Tech 2015 Executive Team