Ross & Sean's Big Denver Adventure!
We really want to move to Denver, and we need your help to do it!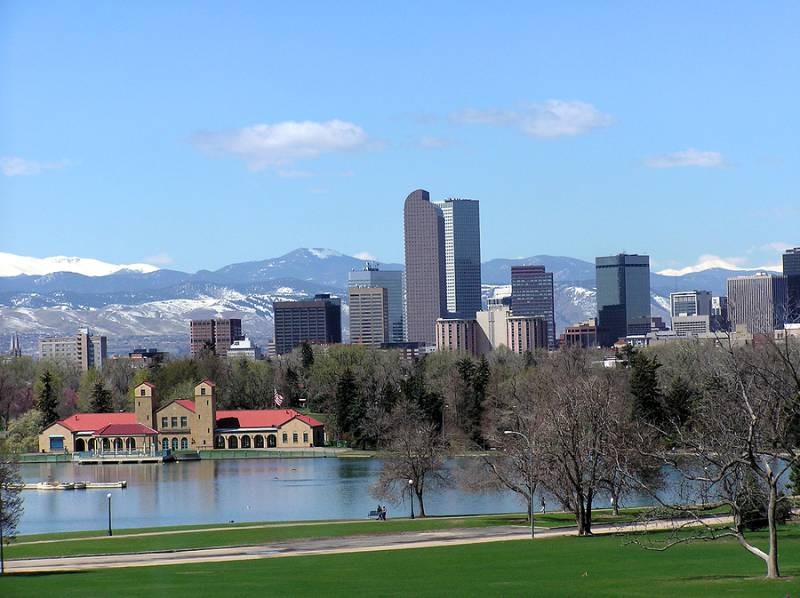 So that's where we start. My name is Sean Patrick Fannon. My Belovedest, Carinn, and our dear friend, Ross Watson, want to move to Denver, Colorado this summer. The places where we are diminish us in ways that damage our creativity, and we know without hesitation that Denver offers us all a chance at a new start, new energy, and enormous potential.As well, I really need to go somewhere in the United States where I can actually obtain health care, which Colorado offers. It also offers my daughter, Samantha, a chance at a fantastic education in a school system that honors and values science and a truly broad-spectrum of options. For all of us, Denver offers an incredible community of gamers and geeks in which we will flourish and create and do mighty things!

Thing is, moving is expensive! We are game people! We don't make a lot of money...This is where you come in.

Specifically if you are one or more of the following: 

A) A fan of Ross and his work.

B) A fan of Sean and his work.

C) A fan of Carinn and her work (and her long-suffering support of the Big Irish).

D) A local to the Denver area who would love to see more professional game people come to your town, set up shop, and run great games for you.If any of these apply to you, we'd greatly appreciate any help you can give us towards our moving expenses. In return, we plan to do and create amazing things in order to thank you.

Check out the Reward Levels, and don't be shy about telling us if there's something else you'd like to see.

Thank you for helping us make some real dreams come true. I wish I could convey to you just how much your support means to us.

MiniCon and GM Workshop Passes
We are thrilled to announce that we already have arrangements to host MiniCon Events at Crit Castle and Shieldbreakers. We've just added a series of Game Mastering Workshops to be hosted by Enchanted Grounds, as well!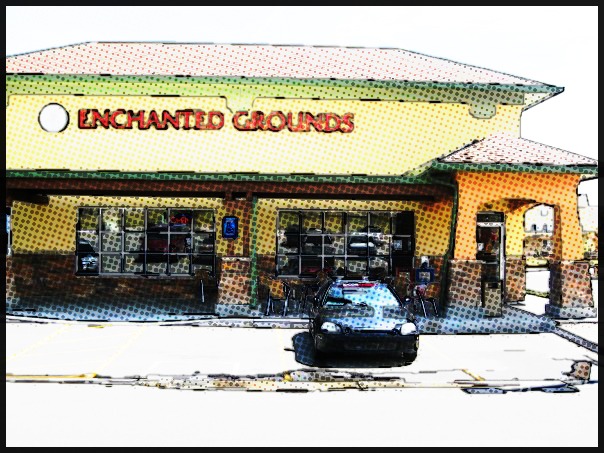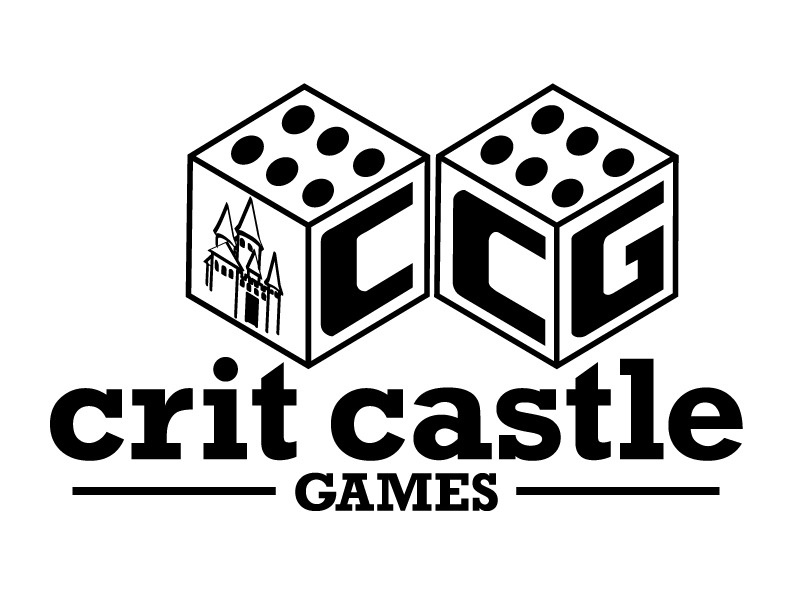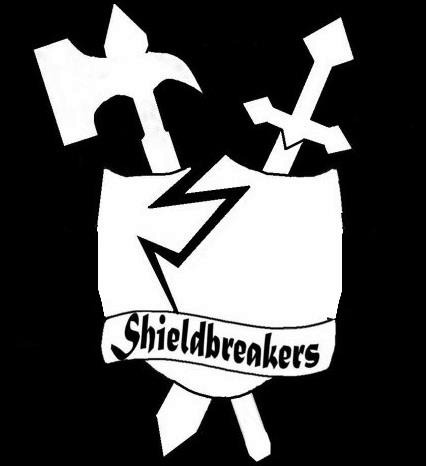 These events will involve Ross, Carinn, and I running exclusive games for folks at the store over a weekend, with prizes and special sales and all kinds of other fun! Your donation to this tier means a guaranteed seat for at least one game of your choice.

Dastardly Designed Games
From Wargame Vault, get two of Rob Adams' twistedly fun wargames - "It Came from Beyond the Still" (AKA "Aliens vs Hillbillies") and "Space Wranglers" ("Spachip Rodeo Shenanigans").

One Shaintar PDF
Along with our sincerest thanks, anyone contributing at this level will get your choice of any one single PDF available from Evil Beagle Games.

Cardstock Model or Terrain from Fat Dragon Games
Our dear friend, Tom Tullis, is offering any one single terrain set of his extensive, award-winning catalog, for contributing at this level. Just... wow!

3x Creative Mountain Games Products
The fantastic folks at Creative Mountain Games have just offered up their hysterical LURCH! The Zombie Chess Game; Superstitions (a guide on using classic superstitions in your game); and 30 Things Can Happen, an award-winning source of truly interesting events to just slot into any campaign. All for a $15 contribution to our move!

Mega-Map Sets from Fabled Environments
Normally retailing for $30, your donation at this level nets you the recently-Kickstarted sets from Charles White and his talented gang at Fabled Environments. Thanks, Charles!

Home Game
*Denver Locals Only* - Just what you think it is - a game run by either Sean Patrick Fannon, Ross Watson, or Carinn Seabolt at a location of your choosing for you and your gaming group. It needs to be something within our wheelhouse, but the specific game is negotiable. (10 each)

Home Campaign
*Denver Locals Only* - Grander, more epic - this is your chance to snag either Ross or Sean as your Game Master for an actual mini-campaign. We promise at least 6 sessions over as many months (assuming schedules of the players permit). If things work out, the campaign may well go on well after that... (3 each)

Custom Scenario
In the style of the classic Pinnacle One-Sheets, Ross Watson or Sean Patrick Fannon will write a custom scenario for you to use in your campaigns. The adventure either needs to feature rules sets we are solid with (Savage Worlds, the latest Star Wars rules from FFG, the FFG Warhammer 40K RPG stuff, and so on), or else we can write them system-less. (10 each)

Signed Hardcovers
*Denver Locals Only* - Get a personally-signed copy of Shaintar: Legends Arise, Shaintar: Legends Unleashed, or Accursed, handed to you in person by Sean or Ross!

Total Game Package I
DramaScape has stepped up with an amazing trio of map products - Places of Horror, Forest Camp, and Wagons Roll. We've decided to add them to the Evil Beagle PDF, the Fabled Environment Maps, the Fat Dragon PDF, and the Dastardly Designed games for a single (serious value) package rate of $45!

Your Story
Ross Watson or Sean Patrick Fannon will write a personalized, custom short story (~5000 words) about any character of yours you like. If the character is from one of the settings we have ownership of, we can make that story official canon! (5 each)

The Workshop
*Denver Locals Only* - Once we get settled in, Ross, Carinn, and I will set up a special workshop weekend for those who choose this support level. You'll get top-notch advice and guidance on all aspects of RPG and related game design and development. You'll understand every single aspect of product creation and publication. By the time we are done, you'll have helped develop a game that can be published with your name in the credits (and shared revenue of sales), as well as establish a relationship to help further your publishing and creative goals.

Tacticon 2014 & Genghis Con 2015 - Two-Person Full Packages!
The incredible folks at Denver Gamers Association (thank you, Bill and Leif!) are offering up two special full-ride packages for a pair of folks for each of their upcoming conventions. You and your loved one or best friend can go in together on the single package available for either convention (or both, if you really want to). For $300 ($301 for Genghis, `cause GoFundMe made me make it a different amount), you get the following: 

* Full weekend passes for two.
* A hotel room for the two of you for Friday and Saturday night.
* Dinner with Sean, Ross, Carinn (and possibly other special guests).
* T-Shirts for that convention.
* An exclusive gaming experience for the two of you with us (which you can invite one or two others to, as well).
These special packages may have other special surprises, as well! The entire package would "retail" easily over $400, and that's not counting the extra surprises!
Donations

Organizer
#1 fundraising platform

People have raised more money on GoFundMe than anywhere else. Learn more

GoFundMe Guarantee

In the rare case that something isn't right, we will refund your donation. Learn more

Expert advice, 24/7

Contact us with your questions and we'll answer, day or night. Learn more