The Bianca Rodriguez Fund


(Bianca before the AVM rupture)




The following was written by my Sister-in-Law:




Two years! I cannot believe it's going to be two years since our daughter Bianca underwent a life saving procedure due to an AVM rupture. On March 18, 2012 our youngest daughter finished singing with the praise and worship team at the church we attend. After service she came up to us and I saw the fear in her eyes. She exclaimed that her "head is about to explode". My husband tried to calm her down but we knew something wasn't right. She then mentioned the pain went down her neck, at this moment I was positive we needed medical assistance immediately. Within a half an hour our beautiful daughter had been medi-vac to Capital Health in Trenton, undergoing surgery and fighting for her life.

Bianca is now 18 years old and continually meeting obstacles with her health. She has undergone every and any imaginable brain surgery that exists. Our most recent episode was just this past December 2013. Bianca got an infection that attacked her newly replaced bone flap. (This is the replacement of the skull due to the deterioration of the bone. It is made of synthetic material). We as a family did not see this coming. Bianca attends therapy twice a week for three hours a day and is continuing home-bound education 4 hours a week.

After the first three weeks in ICU we made the decision that I would become her primary care taker therefore leaving us in a one income family deficit. We have been very blessed by the emotional and financial support of many of our family and friends. There are times when we do not know how we are going to make it financially but God never leaves our side and always provides.




Whatever amount you can find in your heart to give is greatly appreciated. Thank you so much for supporting Bianca and our family. God bless you!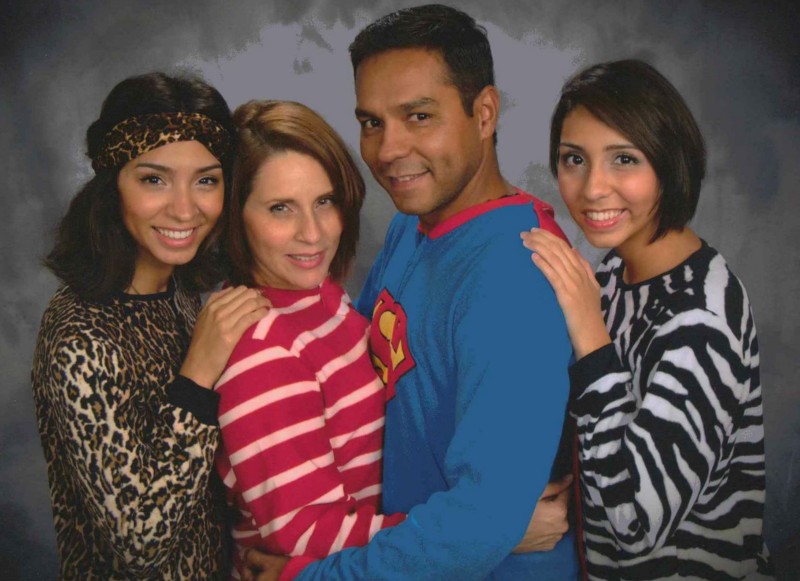 From left to right: (Bianca's sister Amanda, Bianca's mother Veronica, Bianca's father Julio, and Bianca)
Latin American Motorcycle Association NEWARK Chapter 
Organizer