Get John Starlet On The Road
As the result of a tragic car accident our beautiful son, brother, grandson and friend John Foggo was taken from us on Thursday 24th March. John was a born and bred mechanic with oil running through his veins. Johns dream was his Starlet and ever spare waking moment and penny was spent working on it, that's when of course he was not working on his family or friends cars.
Now we would like to fill his dream in his honour and get her on the road. Johns friends are willing to do the work so all we need are the parts.
Any help to make this dream happen will be much appreciated, up on completion the Starlet will go to Johns brother, Brian, another petrol head.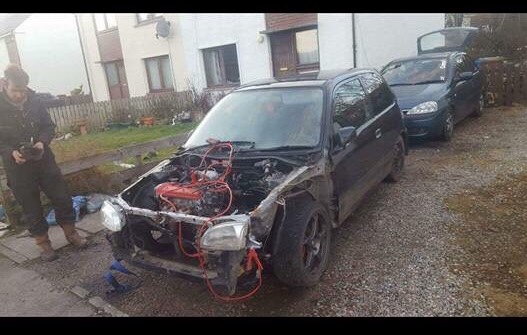 Organizer
Chrissie Harrison 
Organizer
North Kessock, Scotland, United Kingdom