Dennis & Peggy - Berry Creek Wildfire Rebuild
On Tuesday, September 8, 2020, my brother Dennis and his wife, Peggy got the call that they had to evacuate their home. They fled without time to pack a spare pair of clothes.  30 minutes later the Bear Fire (which later became part of the North Complex Fire) was at the perimeter of their property.  By the next morning, they'd lost everything except their 2 dogs, an RV and their lives.
Residents of Berry Creek for over 20 years, they also ran their own businesses from their property. When they moved in, Dennis promptly built a large shop for "
Top Notch Woodworking
", where he'd make custom cabinets for clientele throughout California.  Sadly, the fire devastated their 9 acres of land, wiping out their house, shop, office, barn, vehicles, trailers and any means for a future livelihood because the jobs in process and $200,000+ shop, tools, and equipment were not insured. 
The video above shows  Dennis and Peggy sharing their story about what happened that dreadful day, barely escaping the deadly fire and what they're hoping to do with your support.
Even though their business and hard work is gone, they feel the right thing to do is to
reimburse clients and pay vendors
. Any remaining funds will be used to help them rebuild their home and livelihood.
There are so many people that have lost everything and loved ones in the recent fires. We grieve with Dennis and Peggy for the losses in their community and pray that everyone can rebuild. If you are able, please help our family recover from this tragedy. 
Thank you for your support and for sharing,
Debby Mori, Dennis's sister in San Jose CA
& Jewel Mlnarik, Peggy's daughter in Portland OR
Tyler Mori, Dennis's nephew in San Jose, CA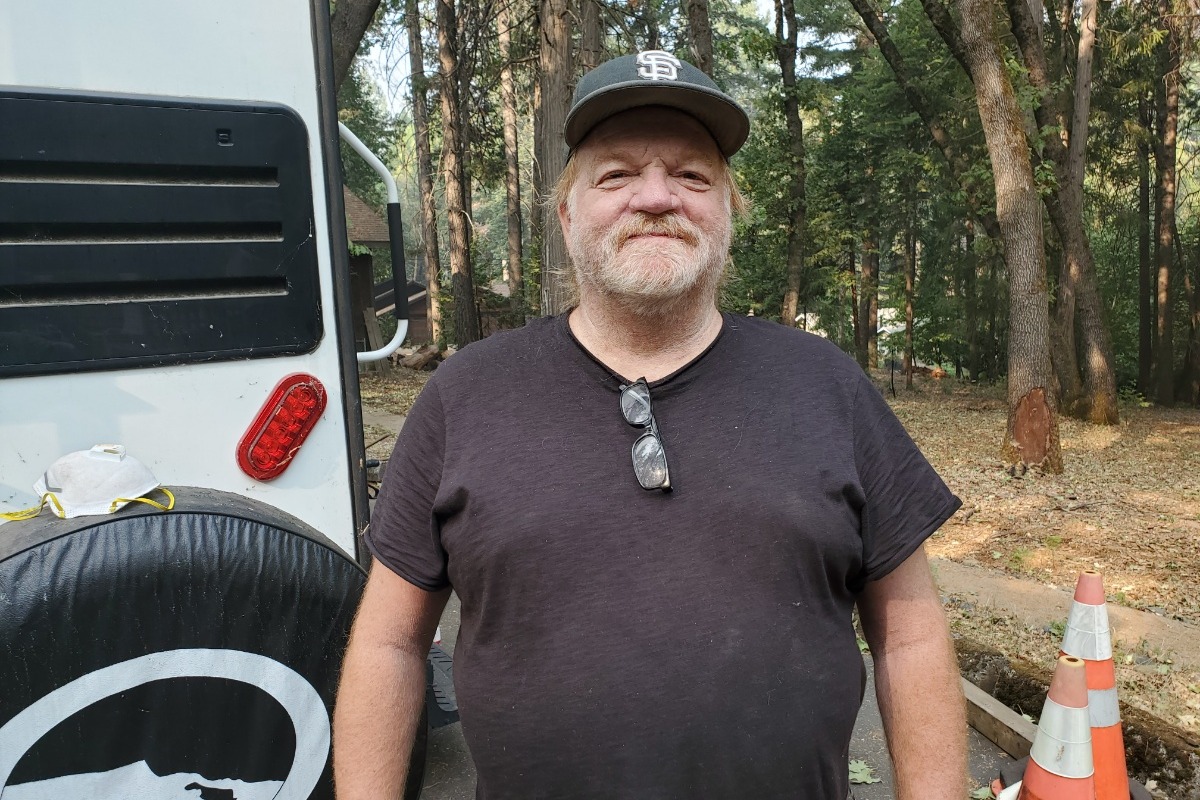 Fundraising team: Family (4)
Deb Mori
Organizer
Berry Creek, CA
Dennis Berthiaume
Beneficiary